McLaren and Specialized Collaborate for the Carbon Fiber S-Works Tarmac Bike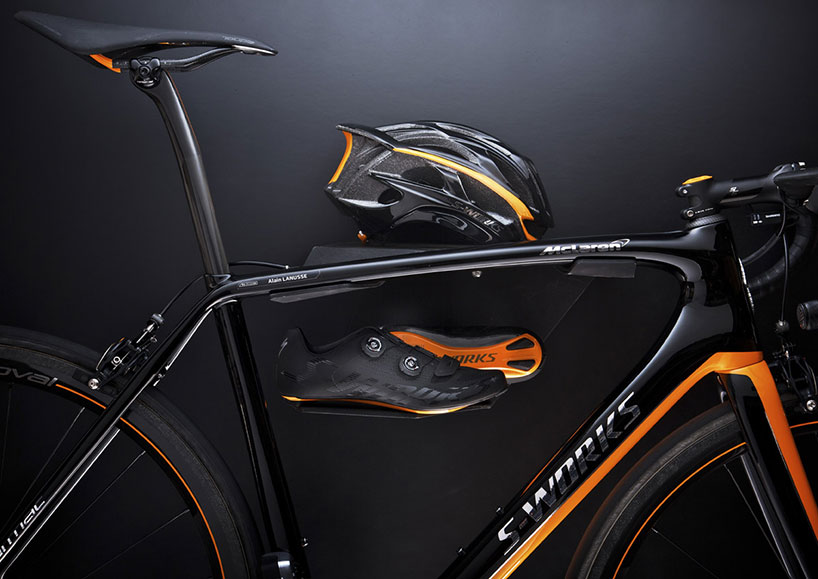 Specialized and McLaren may seem like odd business partners, but they are both in search of one common goal.  Their objective to create some of the worlds lightest and most agile vehicles this planet has ever seen.  After combining their efforts and expertise in the fields of carbon fiber and aerodynamics, this duo seems a lot less random.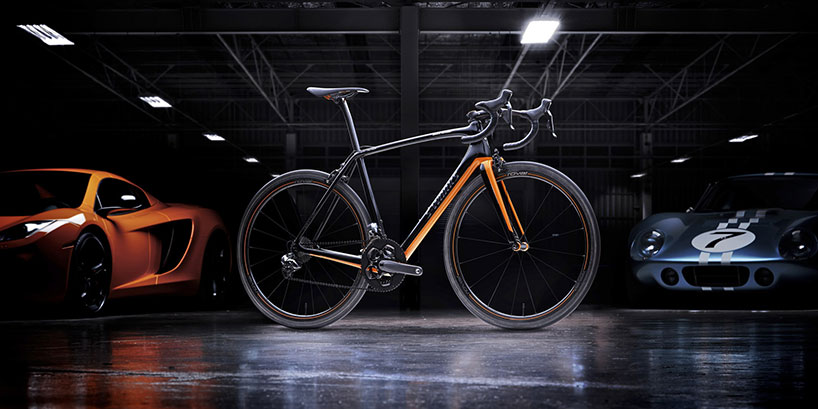 After months of seamless technical collaboration with McLaren, Specialized introduced the "S-Works McLaren Tarmac."  Conceived to take the place of the Venge, Specialized hopes the Tarmac will introduce an entire new standard for carbon fiber road bike construction and engineering.
Utilizing McLarens vast knowledge on carbon fiber manufacturing and construction, Specialized was able to design this new frame to be 10% lighter than the standard Tarmac from while still keeping its strength and rigidity.  To accompany the new state of the art bike, Specialized created the crankset, aerofly handlebars and clx40 tubular wheel sets all with the same carbon fiber construction to reduce weight even further.  Rounding out the package is a custom McLaren themed paint job that is painted in house at the McLaren factory in the UK.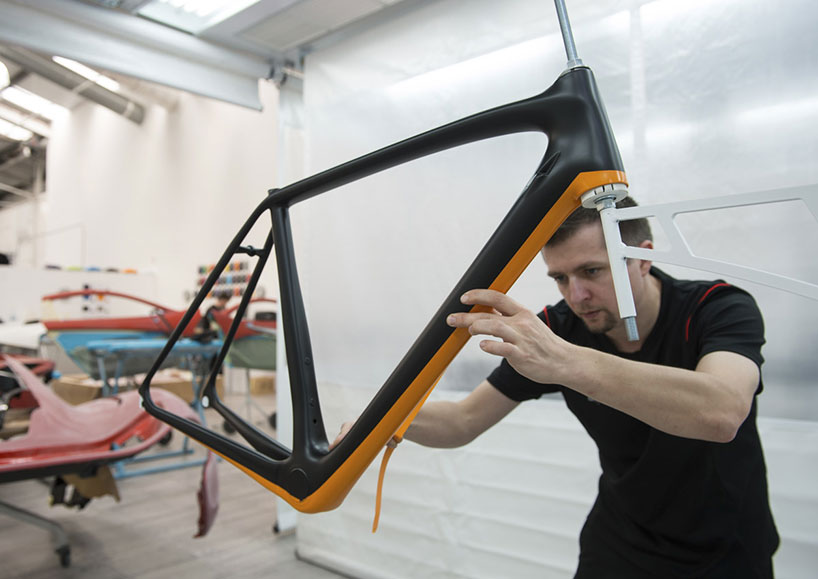 Specialized is only releasing 250 McLaren Tarmac bikes worldwide.  Each bike will come fully equipped with matching road shoes and helmet.  Additionally, each Tarmac will be built to the individual specializations of the rider based upon the body geometry for a truly personalized experience.
If you have any further questions about this blog post please email RW Carbon at info@rwcarbon.com
RW Carbon
(714) 328-4406
Monday – Friday: 8am-4pm
Saturday & Sunday: Closed