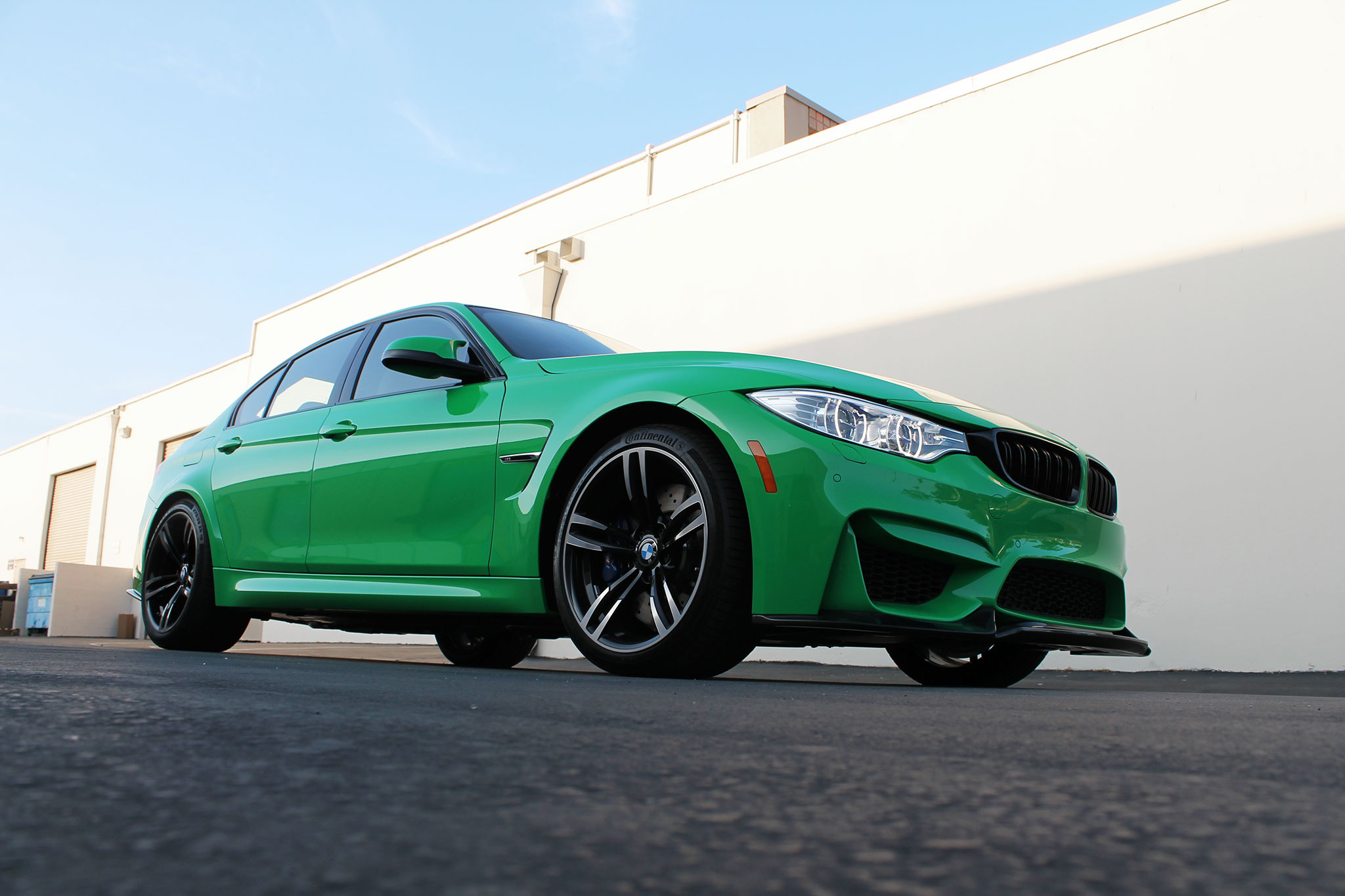 RW Carbon would like to introduce the newest member of its family. We just took ownership of this beautiful new BMW F80 M3 in signal green. It was custom ordered from Ontario BMW in Ontario California back in January 2016, so the process took about 5 months, but it sure felt much longer. I am sure as many of you know the wait for your individual BMW is extremely tedious and you will check it progress almost everyday.
Being picked up at Ontario BMW in Ontario California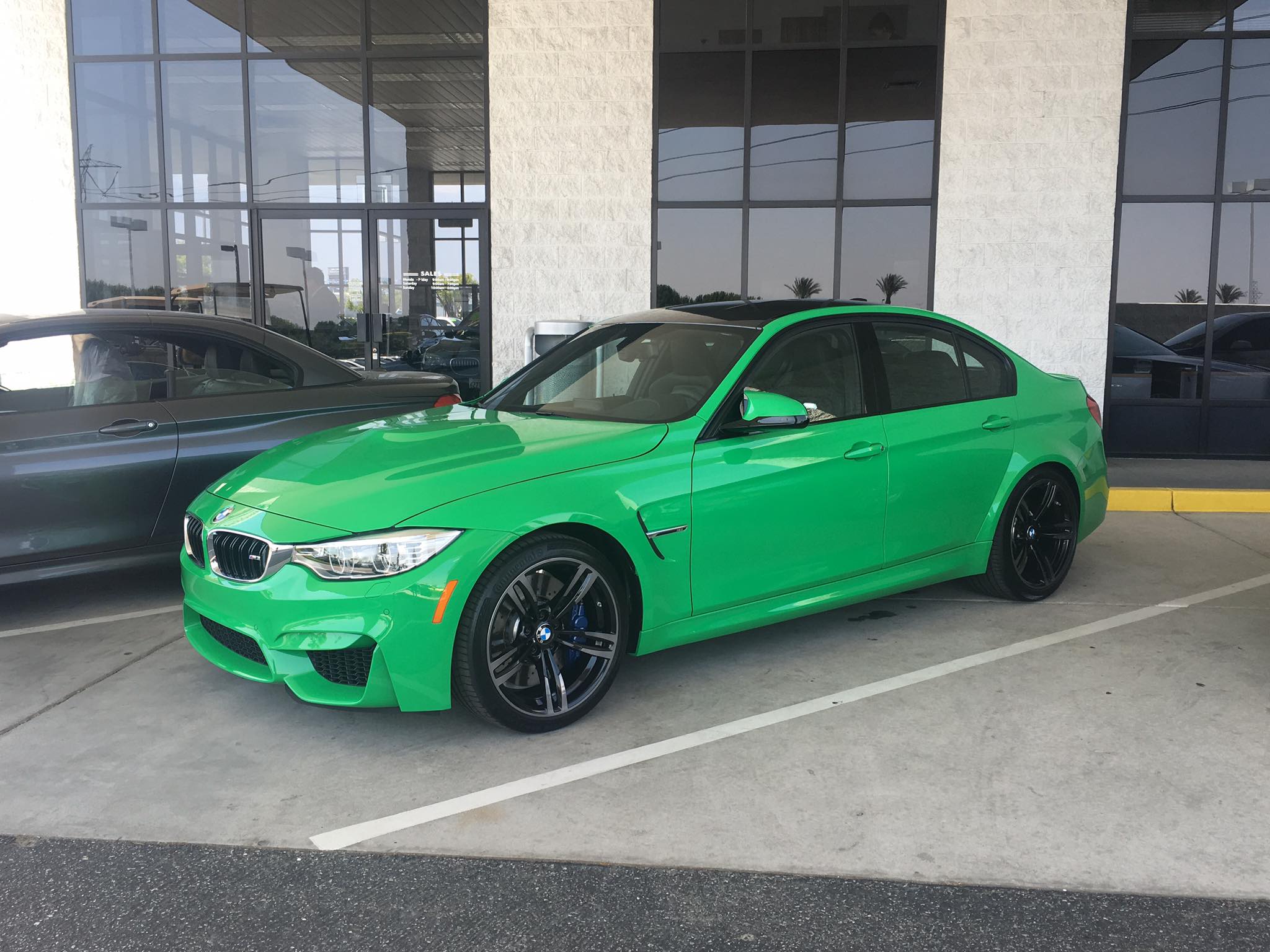 Our new M3 was ordered with Black leather and wheels, executive and lighting packages and of course we had to get a custom color.  As it is RW Carbon's new build car it is only natural that we went with green. Out of the few green choices we liked Signal Green the best. It is actually a Porsche 911 GT3 color.


Since the arrival of the new F8x M models in 2014, they have been a huge hit with all M enthusiasts. I know BMW was very nervous introducing the first M3 that was to be turbo charged rather than naturally aspirated. To their surprise the M enthusiasts loved the new model. With plenty of power and even more to be unlocked with a simple tune and bolt ons, this has become the favorite M3 over night.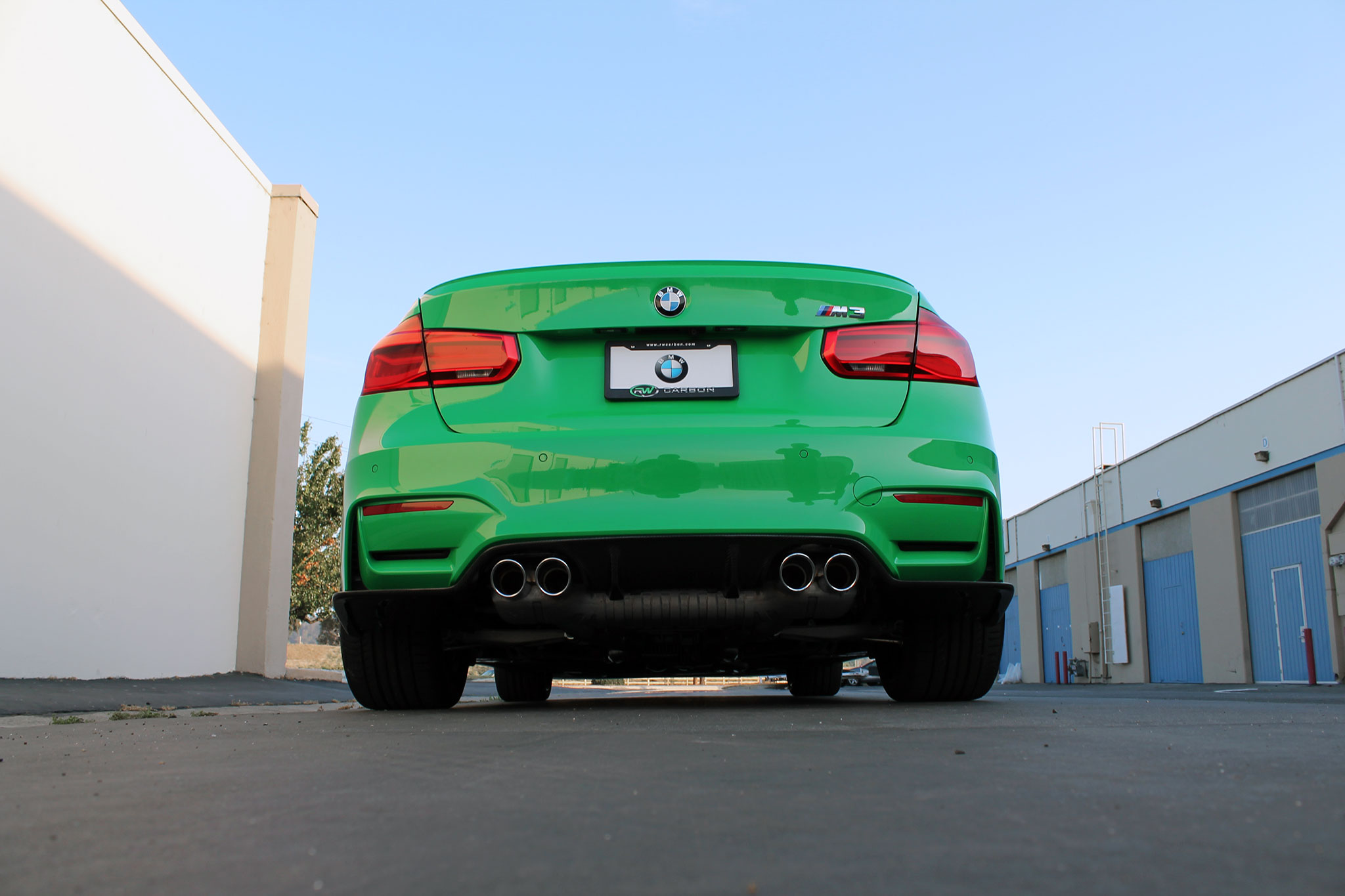 With its popularity being to high, the aftermarket industry flourished. Every niche from performance, wheels, suspension and of course carbon fiber have been cranking out new parts for this car. Because as we know M owners love to mod their cars ;).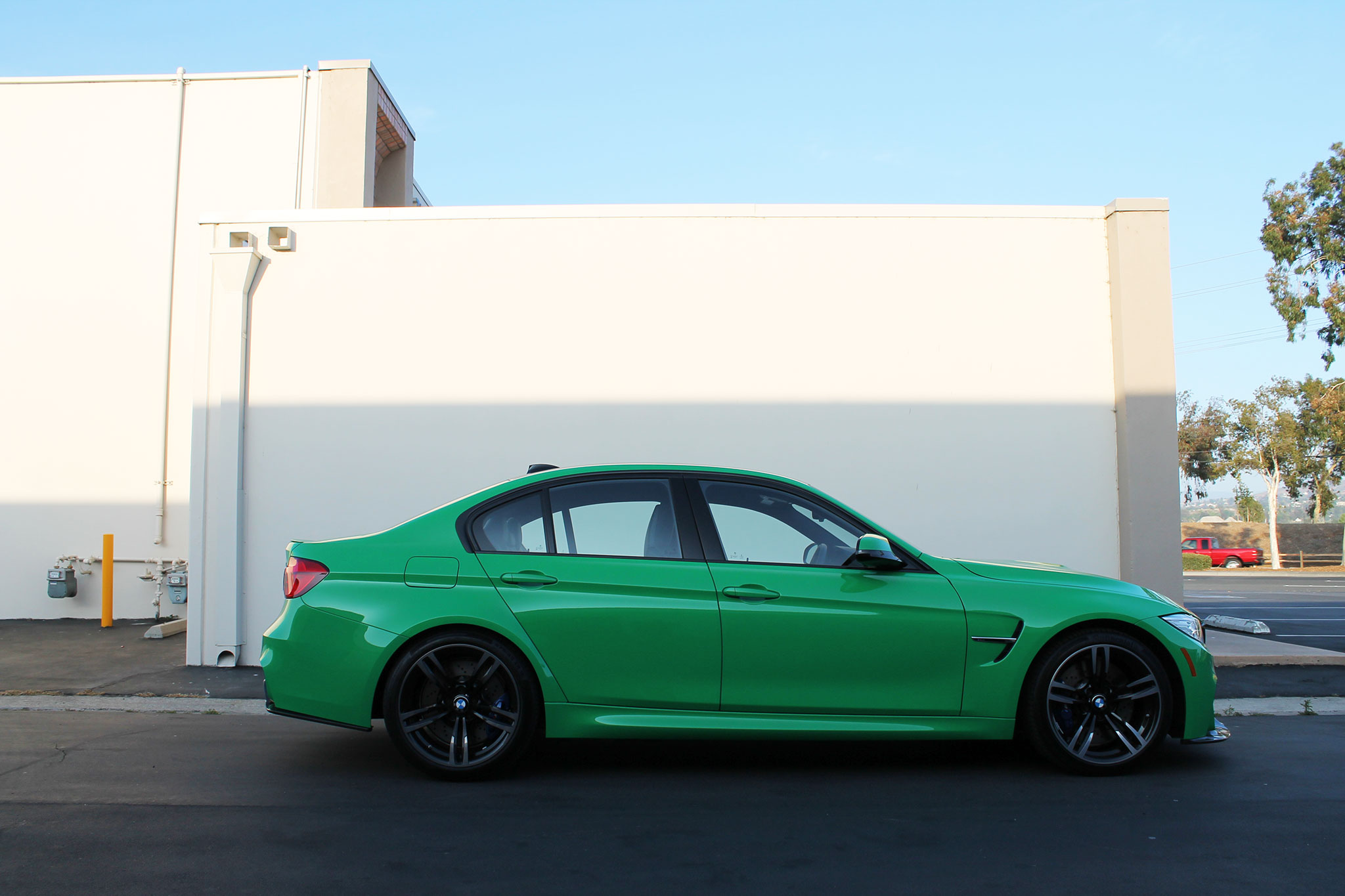 We are no different with our new F80 M3. We were handed the keys on Tuesday June 1st 2016 and after one day of ownership the car now had a front lip, diffuser and grilles installed.


We decided to go a different route than most M3 owners. We choose to use the Varis Style Carbon Fiber Front Lip Spoiler, 3D Style CF Rear Diffuser and the ever popular Gloss Black Double Slat Grilles. Much more to come.


During the installs of the front lip spoiler and rear diffuser we decided to do a simple DIY install guide to help out our customers. These guides are specific for the parts we installed, but can be used as rough guidelines when installing the 3D style lip spoiler and our DTM rear diffuser for the F8x M3/M4 models.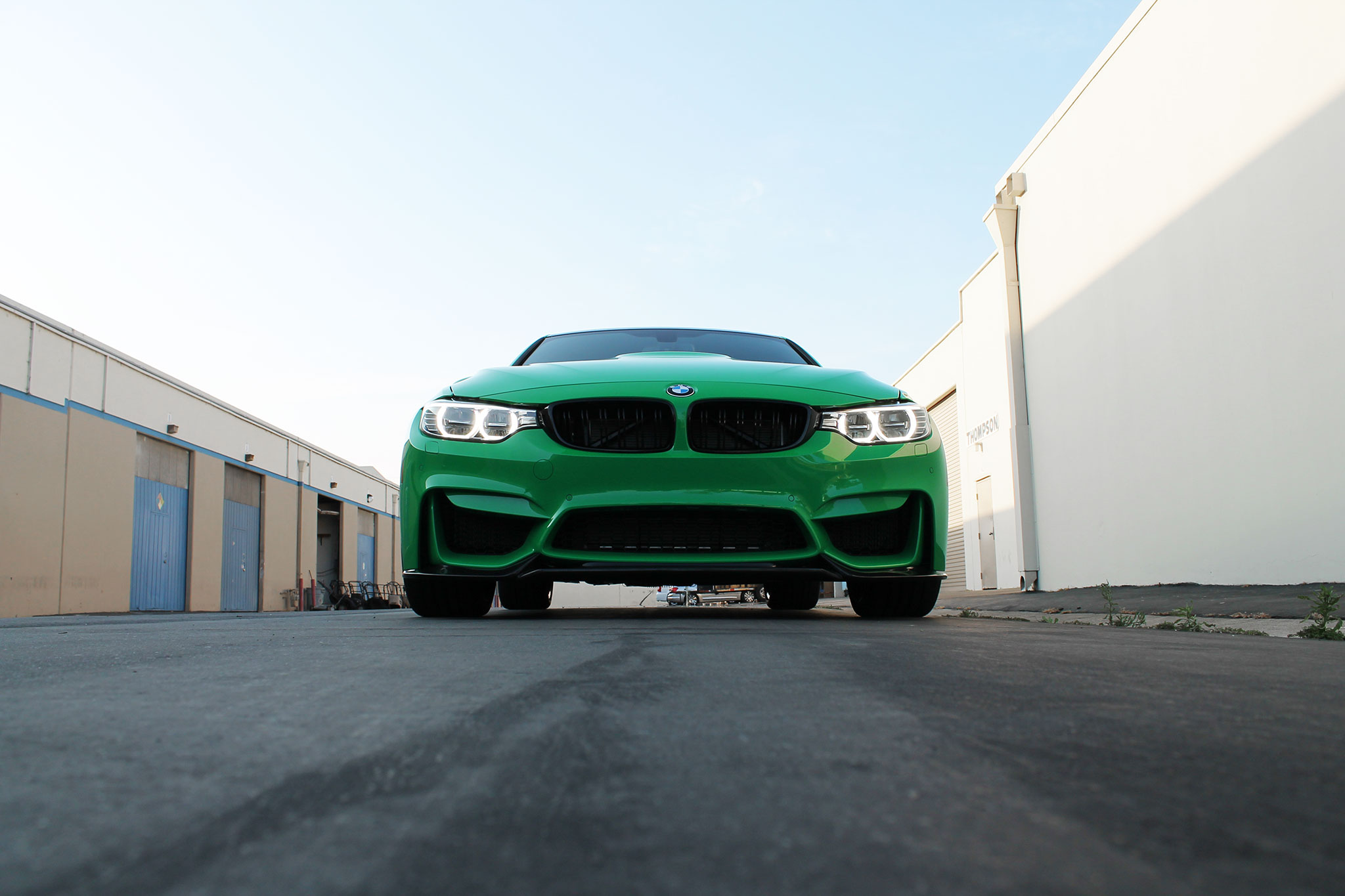 There is plenty of more mods in store for this new M3, but you will have to stay tuned to find out. Every week or so we will be posting updates, so get ready for some big changes.


If you have any questions about our new F80 M3 build car of the parts we used on it this far please contact a carbon fiber specialist at RW Carbon. Feel free to reach us at info@rwcarbon.com or call us at 714.328.4406. For inquires about more parts check out our online store at www.rwcarbon.com.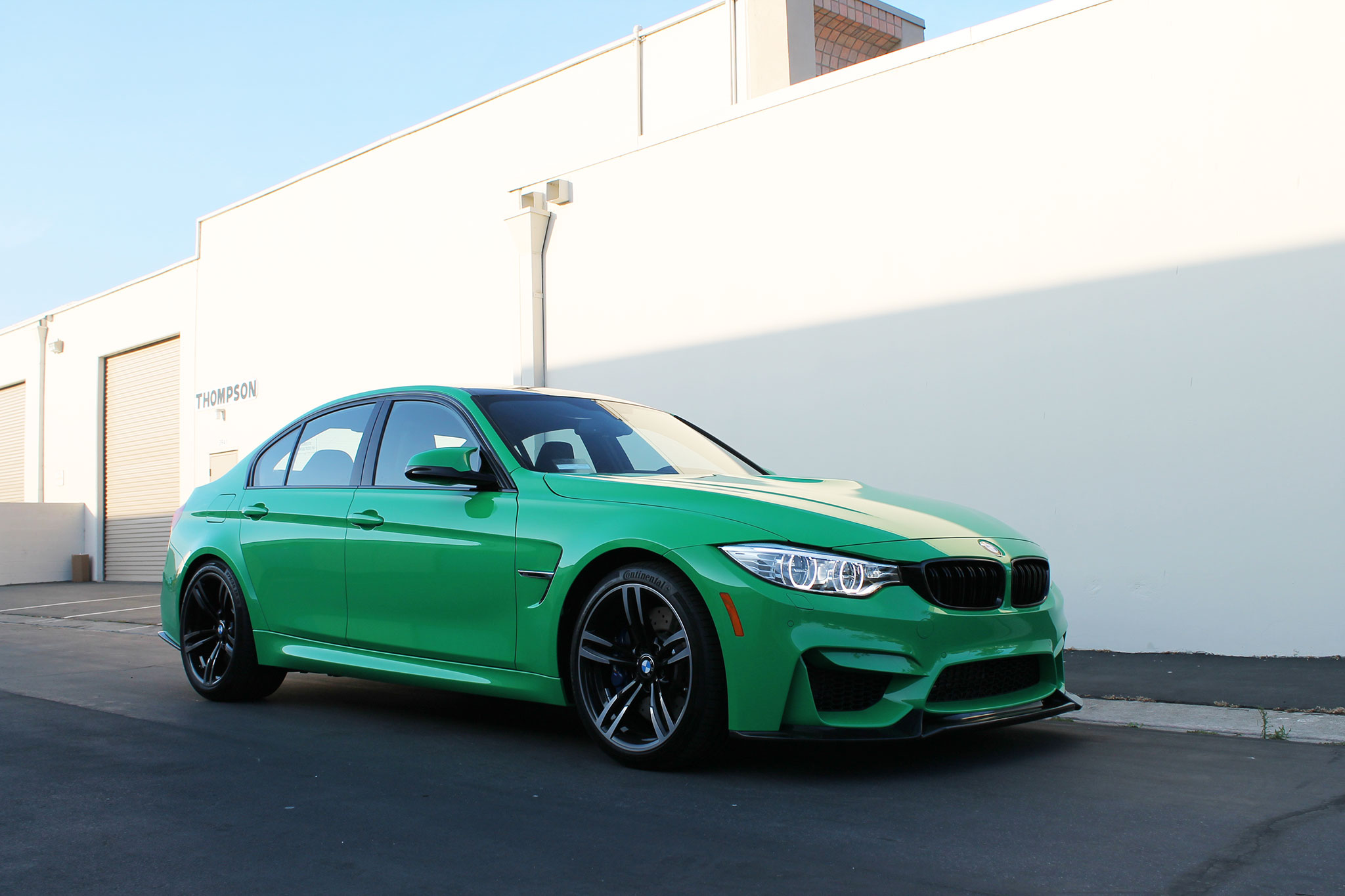 Here are some additional pictures once we added the Performance Style Trunk Spoiler.
 

Next up is a new front lip spoiler, trunk spoiler and we added the GTS Style Wing. To match we went with a GTS Style Front Lip and an aggressive GTX Trunk Spoiler.
 

Last but not least we replaced the 3D Style Diffuser and Side Skirt Extension Blades. For the diffuser we installed the Exotic Tuning Style Diffuser and a set of GTX Side Skirt Extensions.
 

This Signal Green build has been a fun one and includes many other parts, such as:
Custom forged mono block 19″ wheels.
BMS exhaust tips
SSR down pipes
Burger motorsports tune
20% tint all around
Goss black emblems and fender trims
Painted reflectors
Updates: 1/8/18 – New Parts and Glamour Shots
RW Carbon
(714) 328-4406
Monday – Friday: 8am-4pm
Saturday & Sunday: Closed