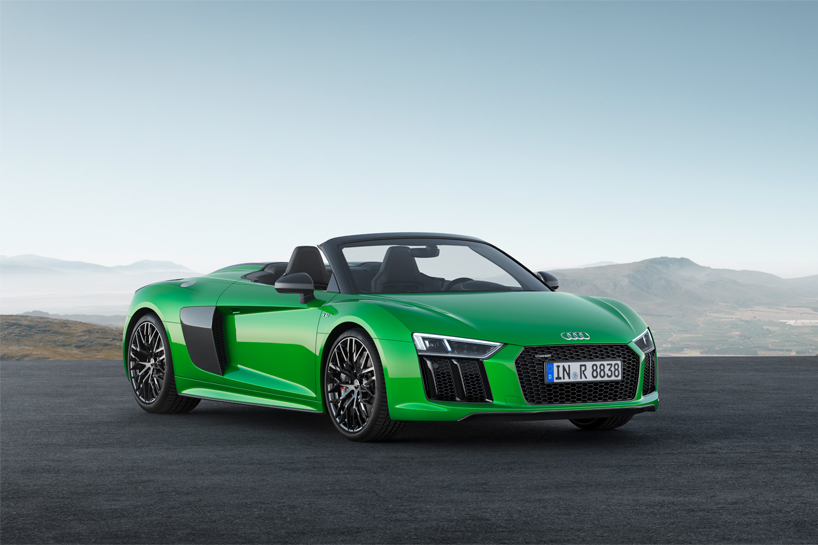 The new Audi R8 V10 Plus Spyder is the fastest and quickest convertible that Audi has ever produced. And to shed some weight and add some addition race inspired feel, the Audi engineers decided to give their next generation R8 the carbon fiber treatment.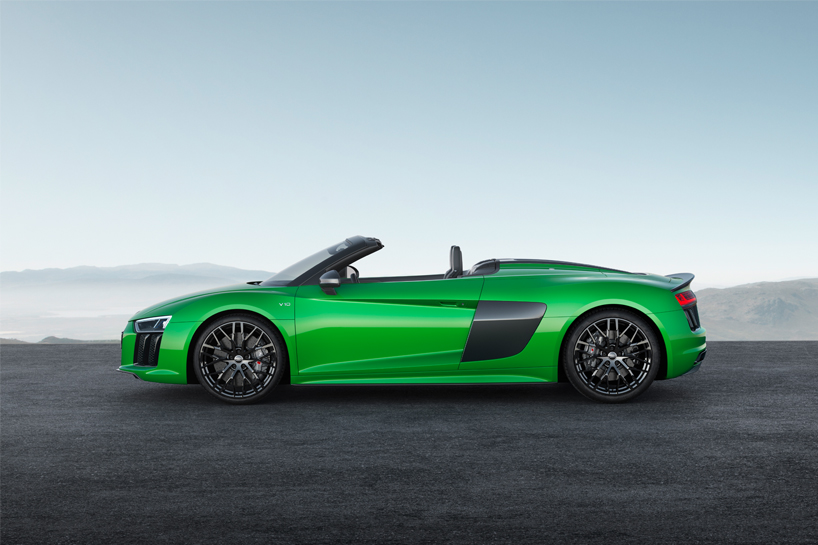 This generation R8 V10 produces a huge 610 HP and 413 TQ. It reached these numbers using an advanced V10 engine that is also shared with the Lamborghini Huracan. The engine is able to rev out to 8700 RPM which rockets the R8 from 0-60 in 3.3 seconds and gives it a top speed of 203.8 MPH.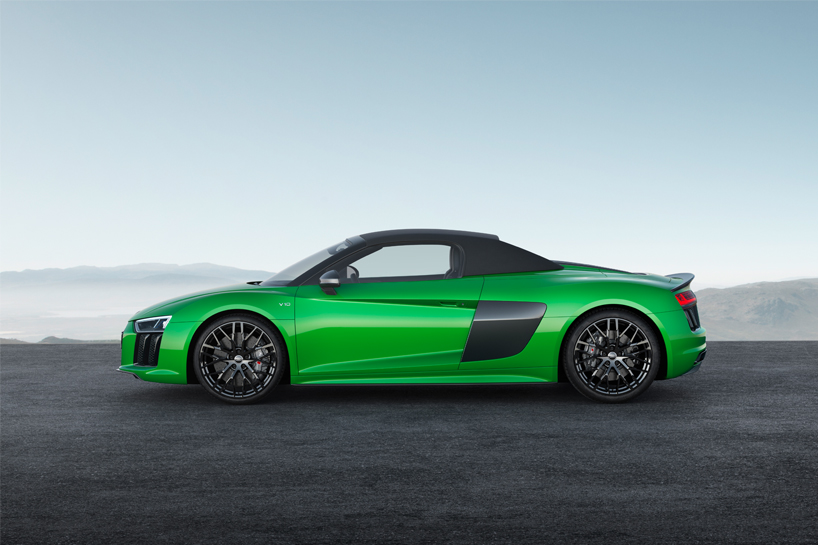 In order to enhance a range of stability and dynamic technologies this beast of an engine is pair with a seven-speed S tronic transmission. It has lighting-fast action for a dual-clutch transmission and drivers can adapt settings to maximize performance and comfort levels.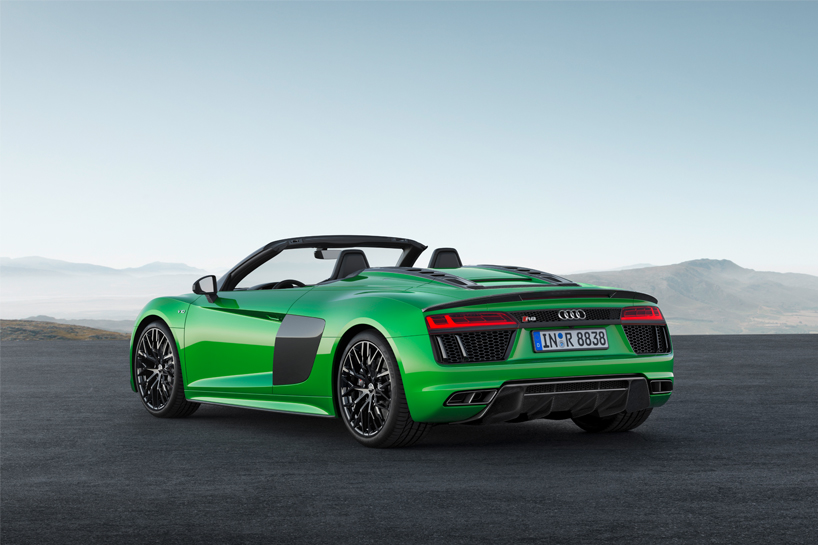 Stephan Winkelmann, the managing director of Audi Sport says that "the AUDI R8 spyder V10 plus completes the R8 model line. The spyder is now also available as a 610 hp top version in addition to the coupé. it benefits from our many years of experience in motorsport and combines breathtaking dynamics with the emotion of an open-top sports car."


The new Spyder features a soft top that is constructed from fabric and a lightweight substructure of aluminum and magnesium. Bringing the weight down to just 97 lbs. This ensures the retains a low weight and low center of gravity. They even went a step further and inserted two fins into the rear to tighten the top and everything is retractable at a touch of a button.


The front of the Audi R8 spyder V10 plus is defined by the distinctive wide and flat single frame grille with its gloss honeycomb mesh, chrome-plated frame and four rings. This gives it that famous sporty stance that the R8 is so well known for. Carbon fiber parts line the car, including side blades extensions, sill trim, the lid on the convertible top compartment, and the fixed rear spoilers. To finish off the aggressive and sporty look, the rear is completed with a large, glossy black trapezoidal exhaust tailpipes.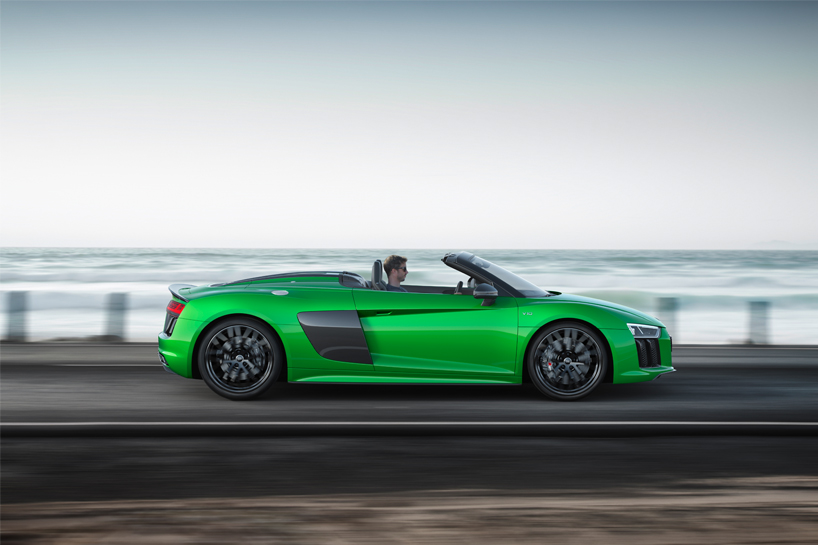 As for the interior of the R8 Plus Spyder, it incorporates lightweight and highly contoured, race inspired bucket seats. They are wrapped in the highest quality nappa leather with special pigmenting that prevents it heating up from the sun's rays. Additional details and trim of the inside are made from carbon fiber, along with some glossy stainless steel patterns.

RW Carbon
(714) 328-4406
Monday – Friday: 8am-4pm
Saturday & Sunday: Closed