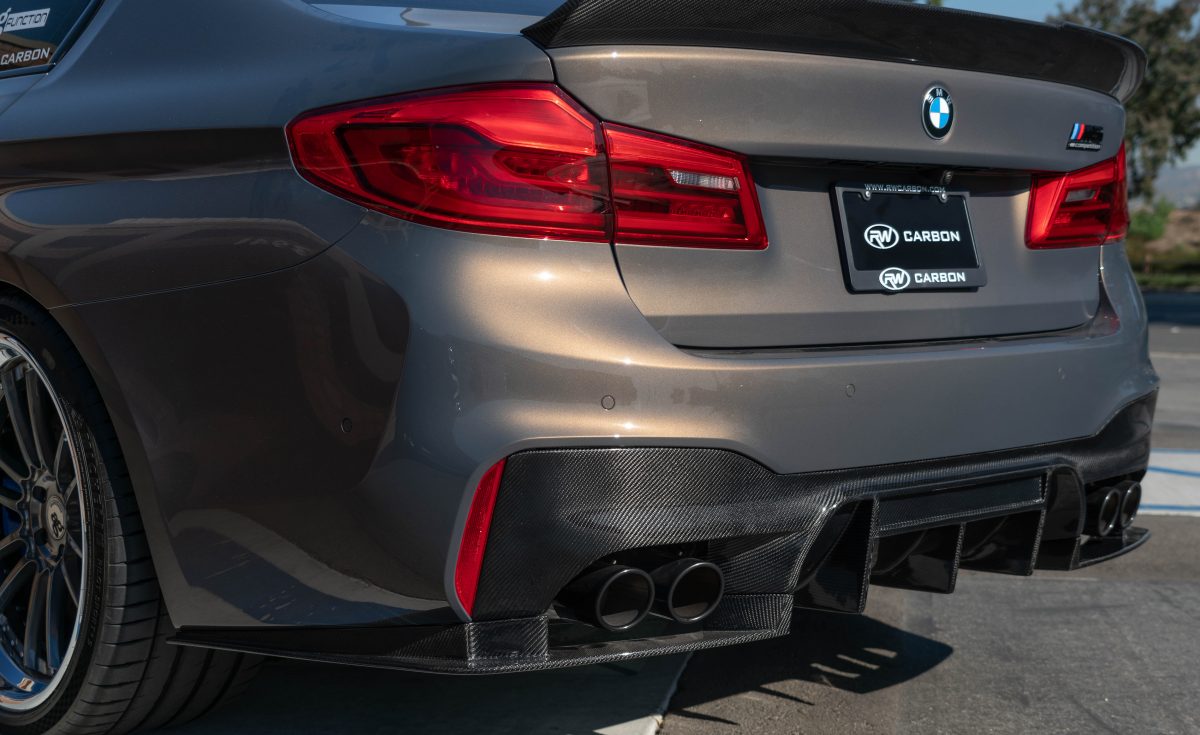 Over the last year, RW's shop F90 has gone through quite a transformation. The latest upgrade this unique F90 has undergone is the addition of our BMW F90 M5 RWS Carbon Fiber Diffuser.
This carbon fiber diffuser is an original design intended to add an aggressive tone to the F90 M5. With aggressive fins paired with splitters which reach both wheel wells, this diffuser completely transforms the rear end of the vehicle. Paired with Champagne Quartz, this diffuser is a fantastic compliment which provides color contrast. As always, this item is made using a quality 2×2 carbon fiber weave and is finished with a UV Resistant clear coat, intended to prevent fading, discoloring, cracking or bubbling over time. All of our BMW Carbon Fiber Diffuser options are backed by our fitment and quality guarantee.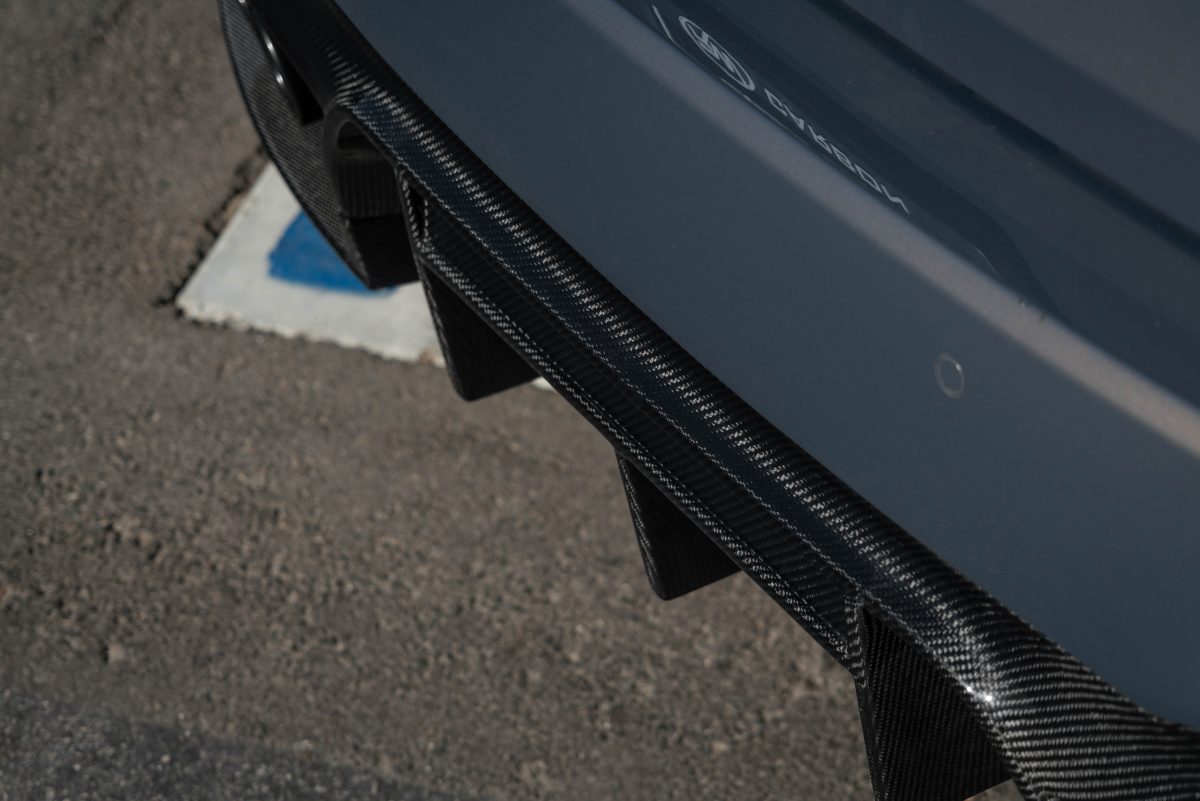 The F90 M5 RWS Carbon Fiber Diffuser is a great addition to the F90 M5 models, especially if you are looking to give your F90 an aggressive look. Having installed this diffuser ourselves, we can provide installation instruction and guidance if needed. Along with this diffuser, we now offer the F90 M5 RWS Carbon Fiber Trunk Spoiler, F90 RWS Carbon Fiber Side Skirt Extensions and the F90 M5 RWS Carbon Fiber Front Lip Spoiler. These options work great with the RWS diffuser, and are a complete styling upgrade when paired together. If you have any questions about this part or any of our other parts feel free to contact us at 714-328-4406. Our office in Anaheim Hills is also open from 8:00AM to 4:00PM PST.
RW Carbon
(714) 328-4406
Monday – Friday: 8am-4pm
Saturday & Sunday: Closed