One of our favorite colors to work with here at the RW Carbon HQ, Long Beach Blue really POPS in conjunction with the Carbon Fiber. This BMW M2 came in looking to light up their look with our BMW F87 M2 Carbon Fiber Kholen Style Diffuser to match with the Exhaust tips and the rear wing. Filling out the back side of this beauty with a wide range of carbon fiber modifications.
This rear diffuser features an aggressive ledge along the back exhaust, unique half-wrap side extensions, and a fourth brake light. Wired to the stock taillights to function on command as you brake in coordination with the rest of the rear brake lights. This Kholen Diffuser is exclusively the only F87 Carbon Fiber part that includes an added brake light.
After a super quick and easy setup, the Rear Lights for this F87 M2 are Lit !! This BMW M2 Carbon Fiber Diffuser is easily installed without the work of having to remove the bumper, and it is secured to the under side of the rear bumper with self tapping screws. The kholen style diffuser only requires tapping into one brake light(passenger side), and is wired safely over the top of the heat shield to avoid and prevent any kind of damage that may be caused by the high temperatures that are emitted from the exhaust pipes.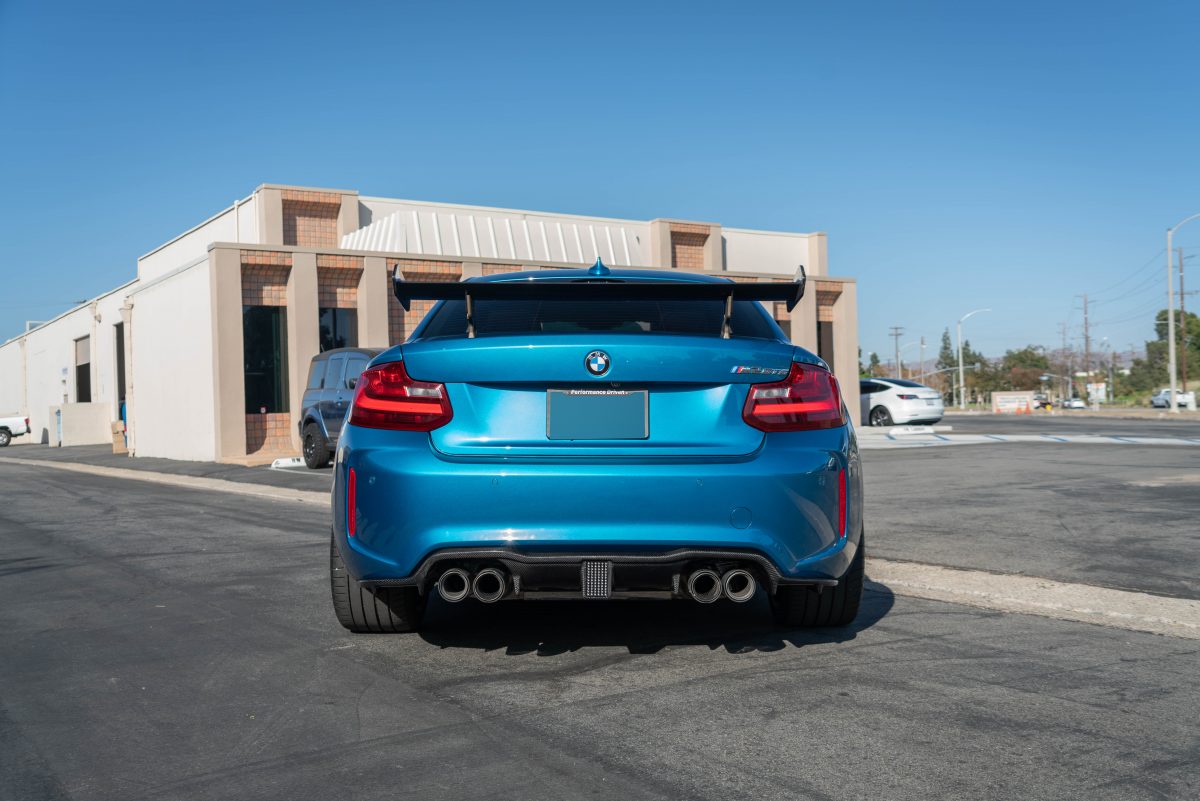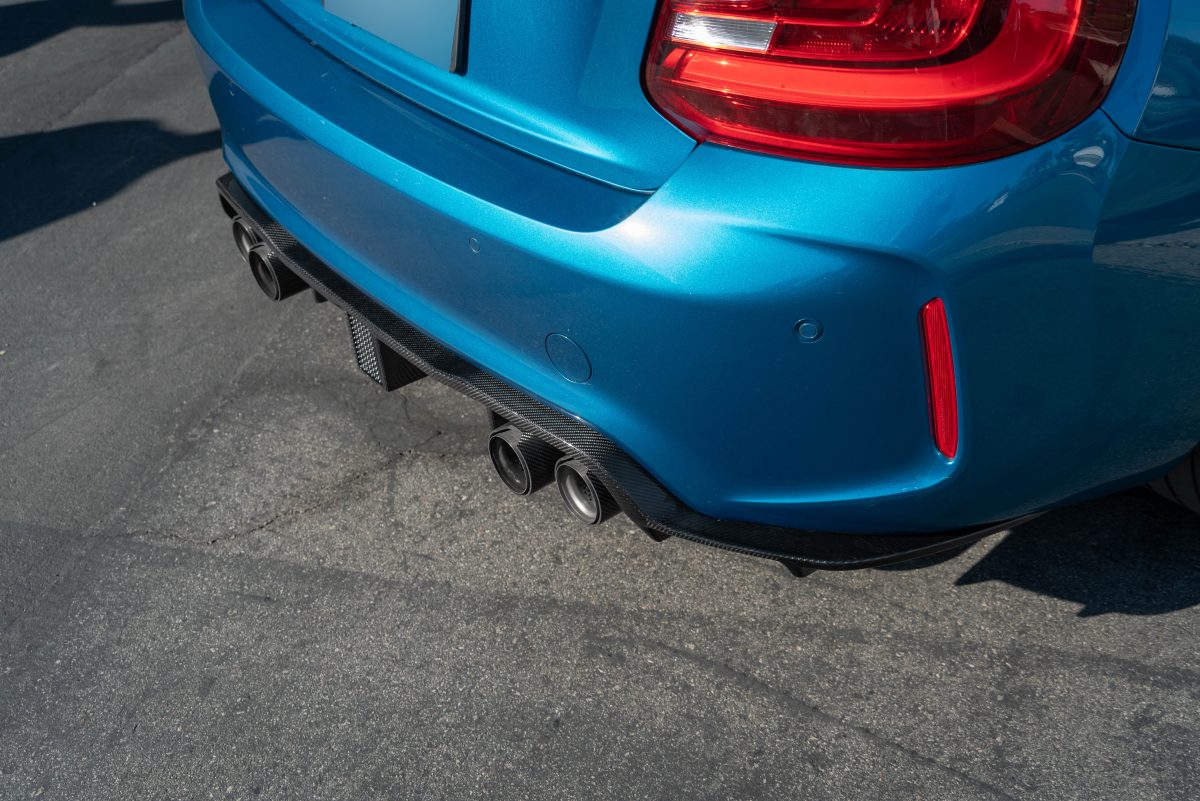 After all said and done, This driver left with a smile that lit up the the room. He expects to be back very soon for some more carbon fiber add-ons around the car to complete the entire aesthetic image. Not only does this rear diffuser look great and upgrade the entire rear end, The functionality of extra visibility on the road in dark nights or on the track makes for an added bonus!
RW Carbon
(714) 328-4406
Monday – Friday: 8am-4pm
Saturday & Sunday: Closed