Installs were booming the week before the closure for RW. One in particular was this black F80 that got taken care of with a full kit which included a trunk spoiler, rear diffuser, front lip, side skirt extensions and mirror caps.
All of these pieces tied together made this car look even more stunning than when it comes off the production line at factory. Crafted from only the highest quality materials, these pieces made this car much more unique on the road.
The CS Style Front Lip was the perfect addition to the front end and this lip in particular, even though very aggressive, still left just enough clearance to still be driven comfortably.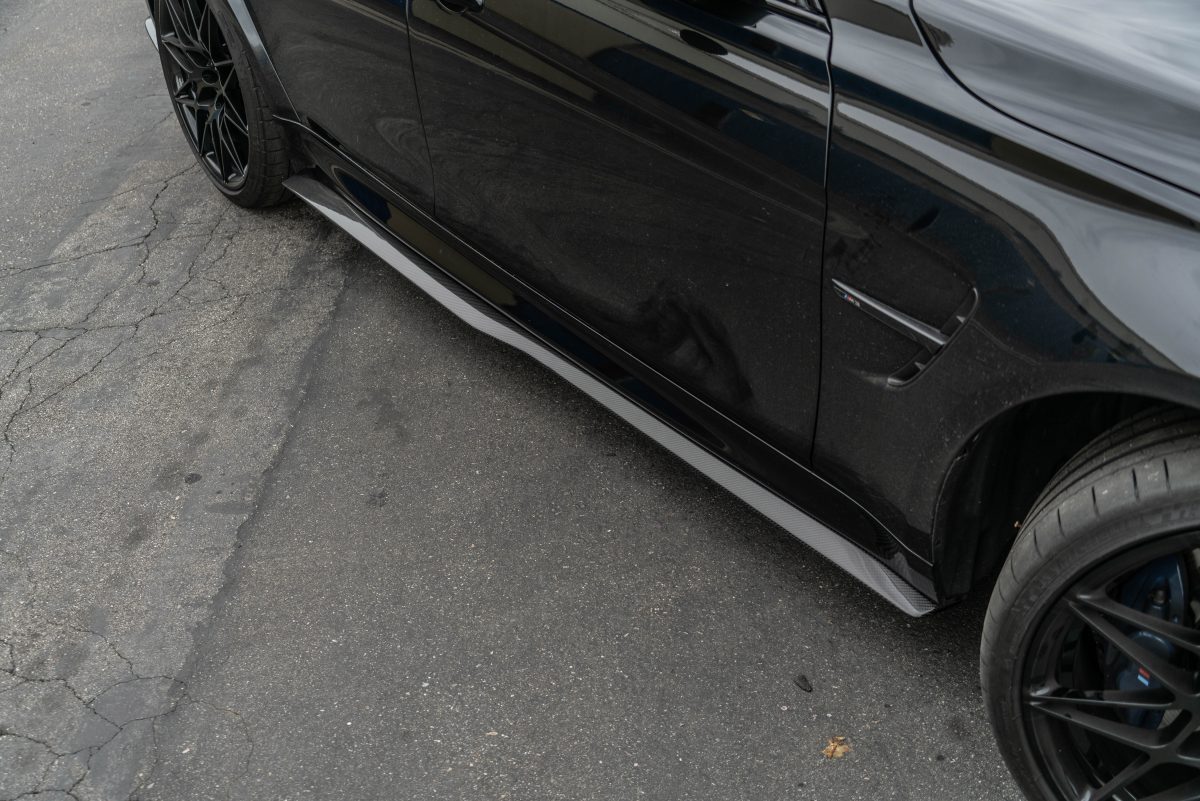 The GTX Style Side Skirts improve the side profile of the car making it physically look wider and much more aggressive.
The Mirror Cap Replacements added the subtle touch to the center of the car to tie each piece together. When the sun hits these caps just right, you can see the quality of the weave that RW parts have.
At the back end of the car, the 3D Style Rear Diffuser paired with the M4 Style Trunk Spoiler gave the back end of the car a proper look for the caliber of the car.
These pieces are all backed by our fitment and quality guarantee to ensure that your car only gets the highest quality parts.
RW Carbon
(714) 328-4406
Monday – Friday: 8am-4pm
Saturday & Sunday: Closed