Yesterday, we had a very unique colored BMW M4 come in. The Limerock Grey along side the traditional or forged 2×2 carbon can add a very sleek finish to the car.
The owner of this M4 decided to stick with the traditional carbon look. This M4 went with the 3D Style Diffuser, Carbon Fiber Side Skirt Extensions, Performance Style Front Lip, and the Performance Style Trunk Spoiler. The combination of Carbon Fiber pieces in this M4 add to an exceptional look the car already has.
The 3D Style Diffuser along side the Performance Style Trunk Spoiler in the rear of the car, is perfectly complimented together to make a much more aggressive back end.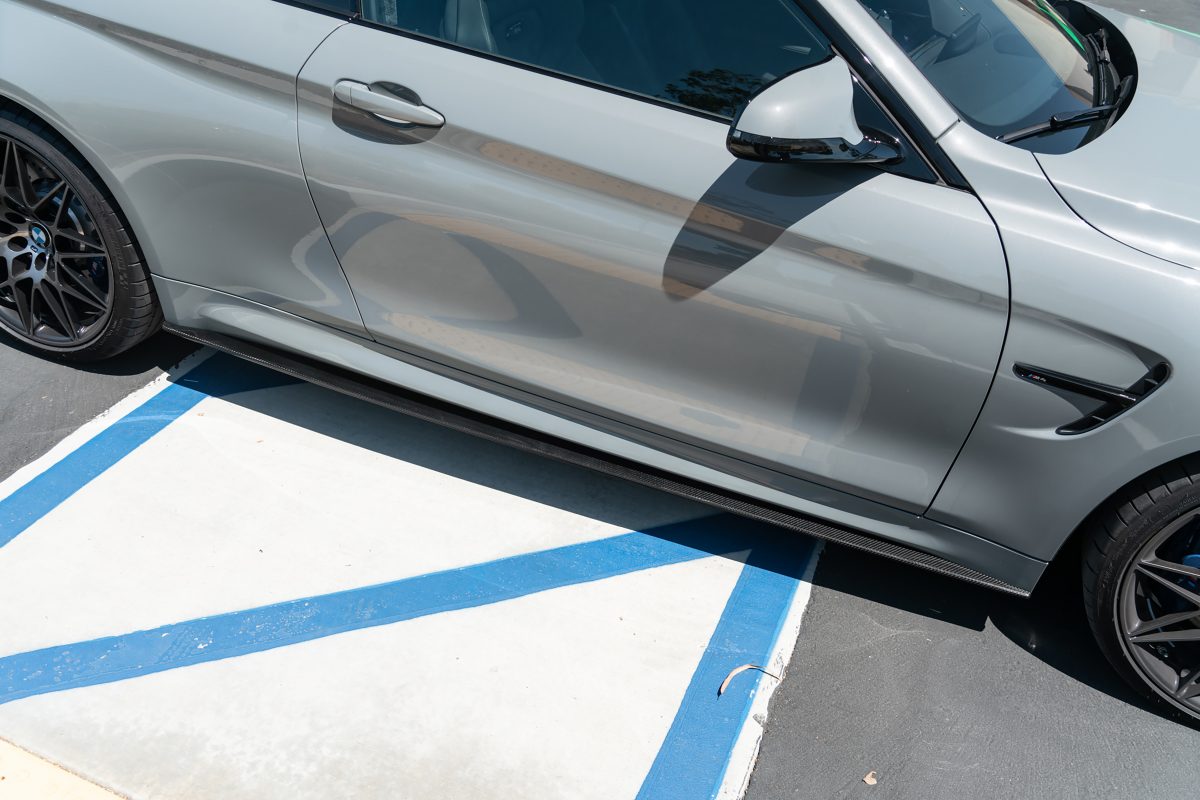 The side profile in this unique M4 was brought together with our Carbon Fiber Side Skirts Extensions. These extensions really tie the back and front together to add an aggressive look.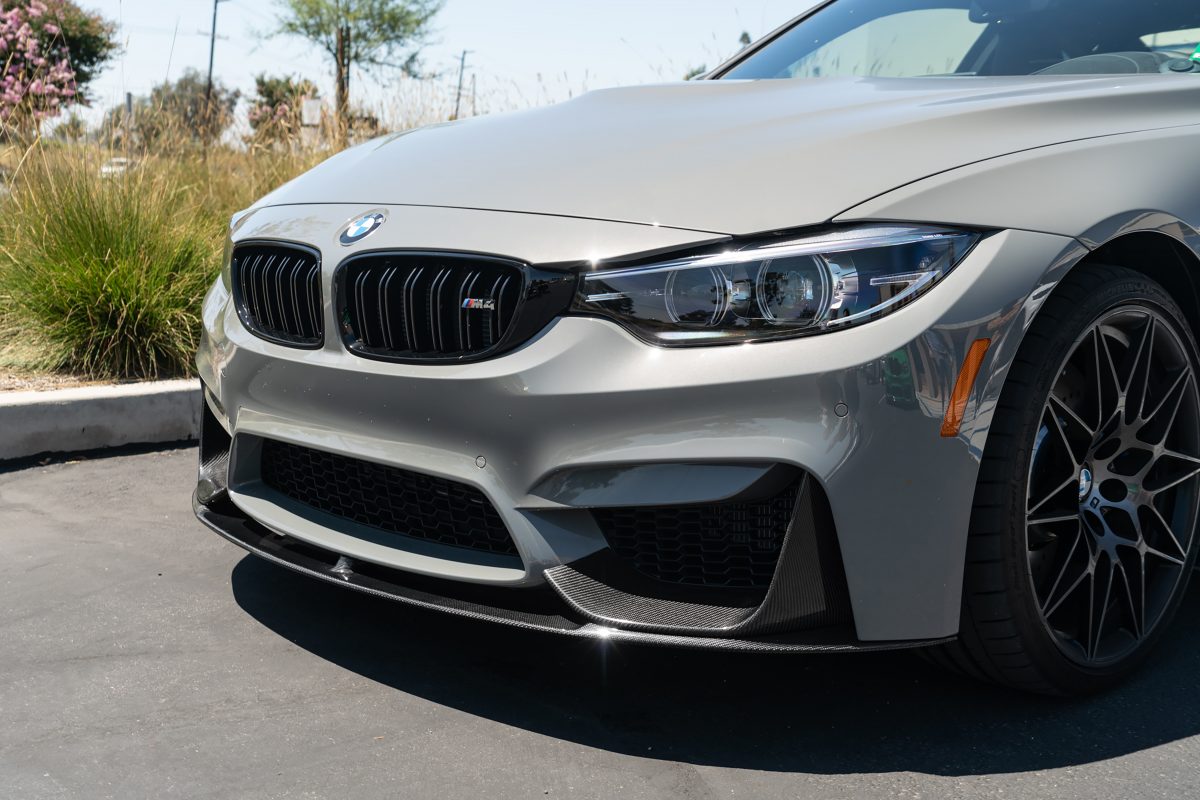 The last addition to this M4, was our Performance Style Carbon Fiber Front Lip. This lip compliments the front of the car and makes the Carbon Fiber stand out.
RW Carbon
(714) 328-4406
Monday – Friday: 8am-4pm
Saturday & Sunday: Closed