With a car like the Mercedes GT/GTS adding a Carbon Fiber Kit from RW Carbon can add such major improvements to the aesthetics that you did not know were needed. With improvements like a diffuser to the rear end of the car, it adds an aggressive finish to the car.
This C190 went with the RW Carbon C190 GT/GT S Carbon Fiber Front Lip, C190 GT/GTS Carbon Fiber Diffuser, and C190 GT/GT S CF Side Skirt Extensions. These are additions that seem subtle, until they are on the car and you can really see the improvements that are made to its finishing look.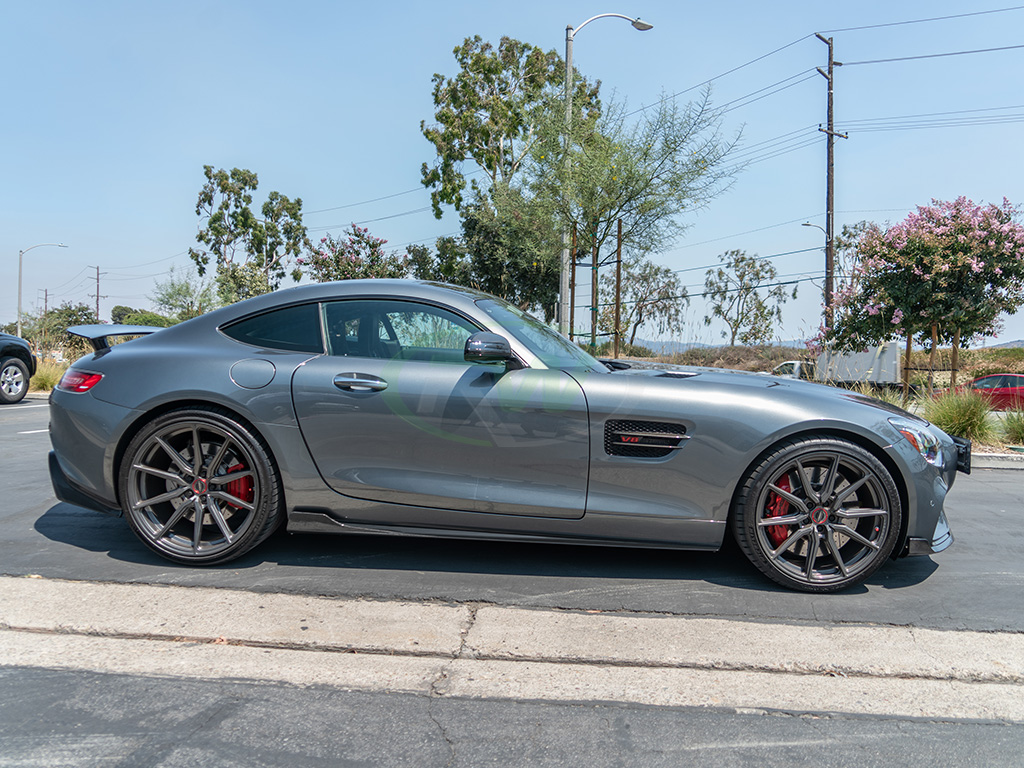 The GT/GT S Carbon Fiber Front lip adds such an aggressive touch to the front end of the car. For this owner, the combination of the traditional 2×2 carbon fiber weave and this C190 was the perfect combination.
For this C190 the addition of the GT/ GT S RW Carbon Fiber Diffuser, it ties the rest of the car together to add for such an aggressive looking Mercedes. The stock diffuser on the the AMG GT is extremely bland with no character to it. The diffuser with the 3 fins adds much more character and finishes the rear end to this C190.
Lastly, the GT/GT S Carbon Fiber Side Skirt Extensions bring the car together as a whole. The full kit added so much benefit to this C190. Sometimes we see that adding something simple like Side Skirts can be the difference in the cars look from good to amazing!
If you have any questions about these parts, please feel free to contact us by email at info@rwcarbon.com and we will be sure to get you dialed in.
Recent Posts
RW Carbon
(714) 328-4406
Monday – Friday: 8am-4pm
Saturday & Sunday: Closed