Finally, we have all been waiting to see one of these BMW G80's in person and we just recently had one visit our shop. The G80 M3 originally comes with an OEM trunk spoiler finished in a gloss black color but it does not compare to a solid carbon fiber spoiler. The owner was aiming to change that and beef up the back end of his new M3 with our CS Style Carbon Fiber Trunk Spoiler.
With the new G80 packing 450 horsepower and an aggressive style, we think this spoiler fit the car and its personality perfectly. With the other accents on the vehicle being either black or silver, this spoiler complimented the car stunningly.
The new model is somewhat controversial in terms of it looks with the new facelift BMW gave it. One of the most controversial things about the vehicle would be the front end look. The grilles on the front of the vehicle have close to tripled in size versus the previous year which seems to be the trend that BMW has been following for their other cars so this comes as no shock to anyone.
However, us at RW Carbon after seeing it in person can say that pictures most definitely do not do the vehicle justice. Everything ranging from the aggressive stance of the vehicle to the interior bucket seats, that are now offered in various different colors, make the car a stunning addition to BMW's lineup.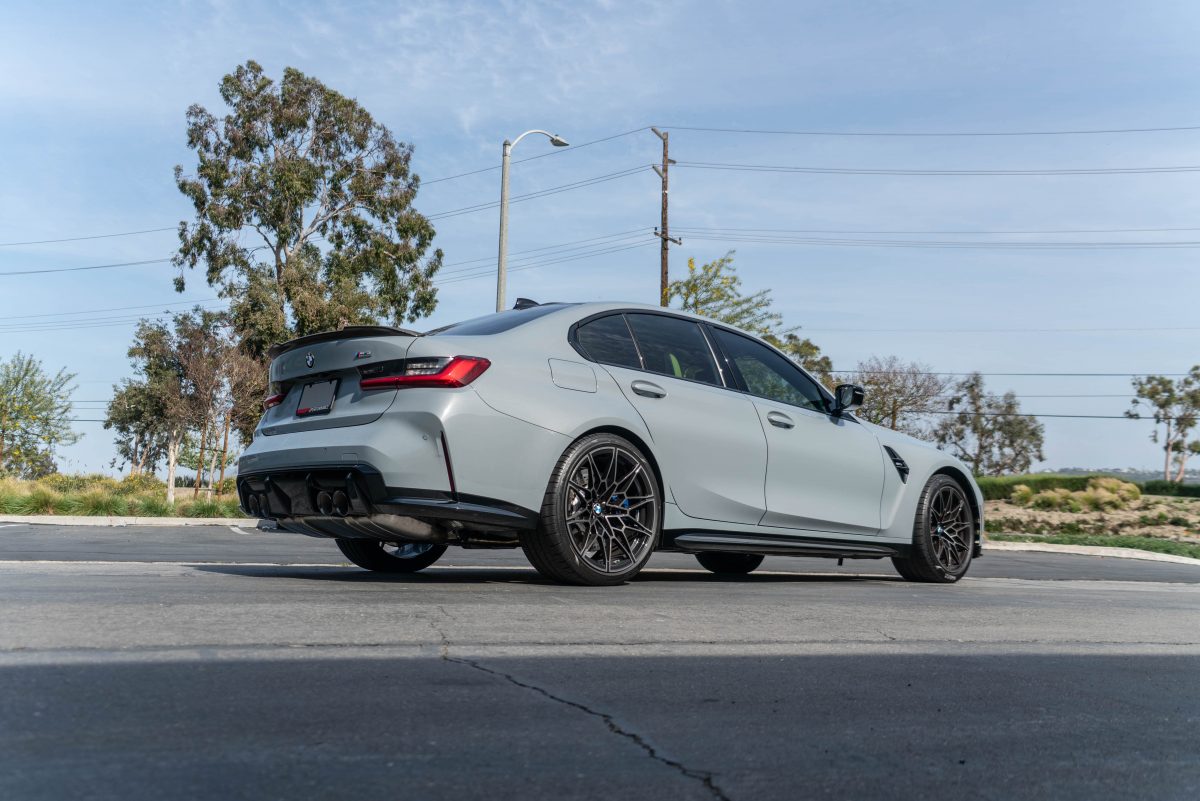 Visually, the car has won us all over after some shaky feelings from some images posted online. However, us at RW Carbon were thoroughly pleased by what BMW has created and we were stoked to get started working on the chassis by installing this CS Style Trunk Spoiler.
If you have any questions about these pieces or any other carbon fiber pieces on our site, feel free to reach out to us via email at info@rwcarbon.com
RW Carbon
(714) 328-4406
Monday – Friday: 8am-4pm
Saturday & Sunday: Closed