Often times when customers are stoked on our parts, they shoot us over some awesome shots that we can feature on our socials. This F22 was the perfect example and we are delighted to share these shots with all of you.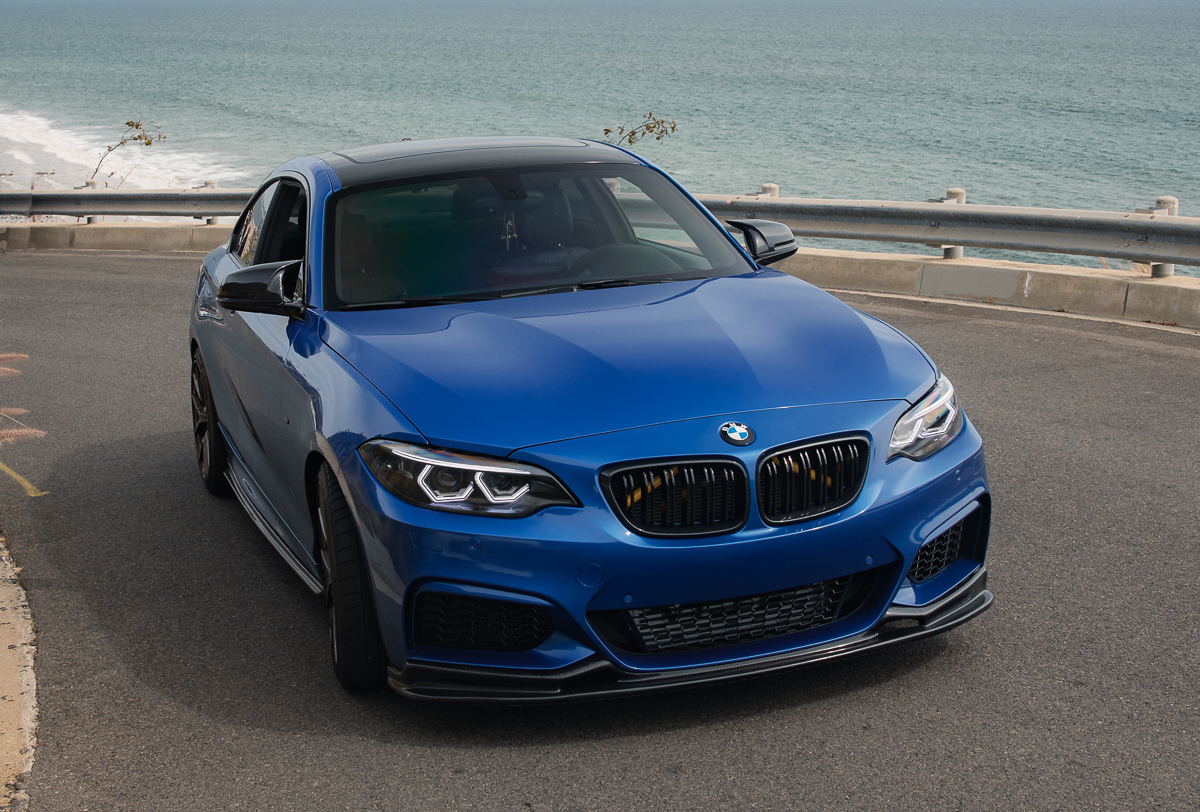 This BMW F22 M235i featured our Carbon Fiber Grilles, 3D Style Carbon Fiber Front Lip, Carbon Fiber Side Skirt Extensions, and lastly, our CS Style Carbon Fiber Trunk Spoiler. All of these parts paired together on this 2-series truly made for a work of automotive art.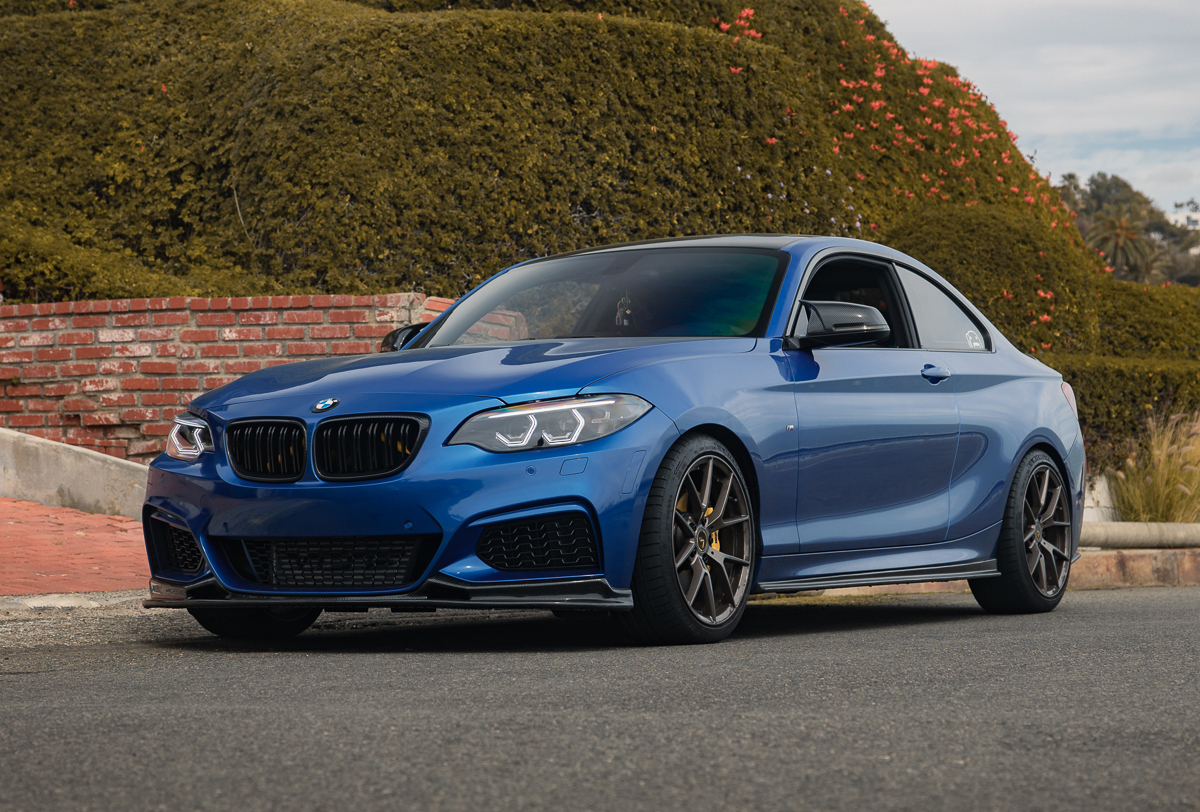 This front lip is a very unique but popular option for this chassis. This lip contours perfectly to the shape of the front bumper that ultimately gives it a flatter more aggressive look to the front end. When paired with the grilles and the aftermarket headlights, the front end of the vehicle looks nothing like from factory.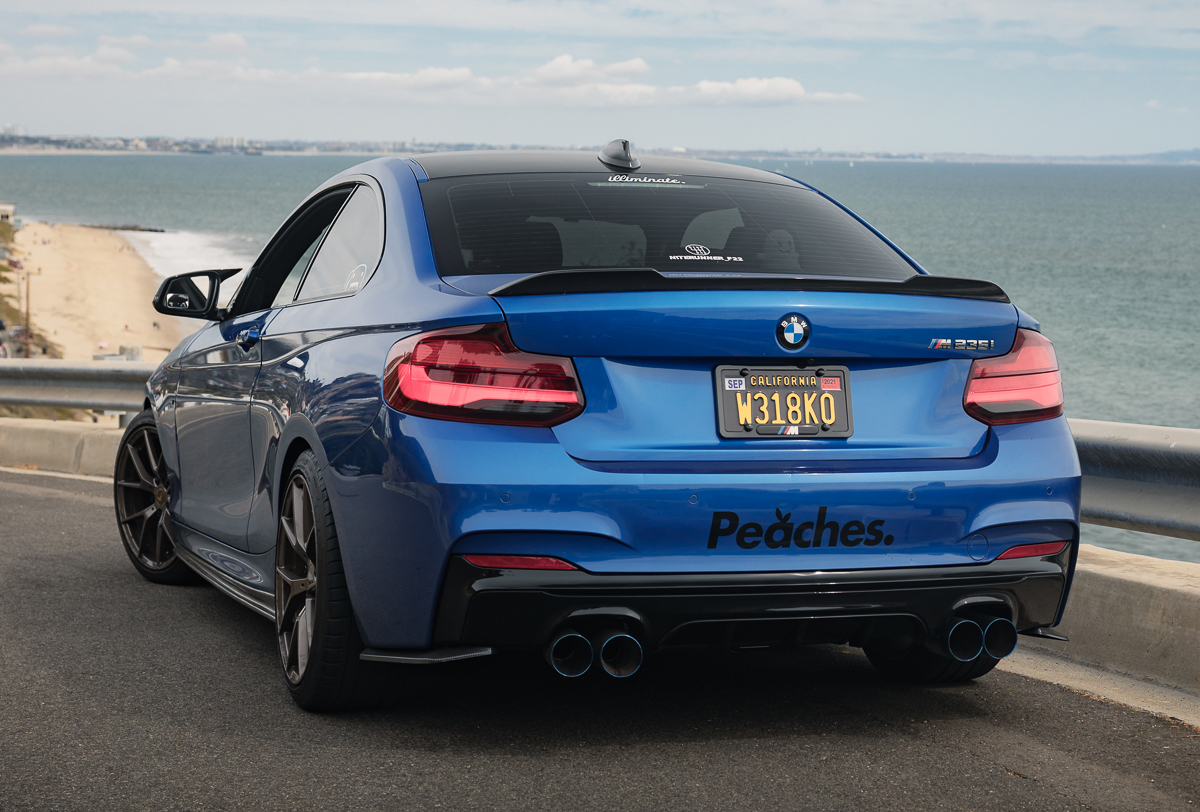 The rear end of the vehicle features our CS Style Trunk Spoiler which is an aggressive option for this vehicle. The traditional CS Spoiler features two raised portions of the spoiler and this one follows in its footsteps. Paired with the other carbon fiber on the vehicle it ties it together from front to back.
This F22 was tastefully modified with aftermarket headlights, wheels, suspension, and an aftermarket exhaust. This car was unlike the flashy vehicles we see here on a daily basis and I think that is what stood out to us. The fact that the car could look this good while being heavily modified was something that impressed us all here at RW.
At RW Carbon, we offer various different types of carbon fiber for various different makes and models. Lets get your ride dialed in and get it the way you want it looking. Shoot us a message on our website or send us an email to info@rwcarbon.com.
Recent Posts
RW Carbon
(714) 328-4406
Monday – Friday: 8am-4pm
Saturday & Sunday: Closed