A couple weeks ago, we had a customer bring in his BMW F22 M240i to spice up the look of his vehicle. This car got a wide variety of parts including our F22 GTX Spoiler, Exotics Style Carbon Fiber Rear Diffuser, M Style Mirror Caps, and our 3D Style Carbon Fiber Front Lip. These pieces added to this M240i not only made the customer happy, but also improved the curb appeal of his whip.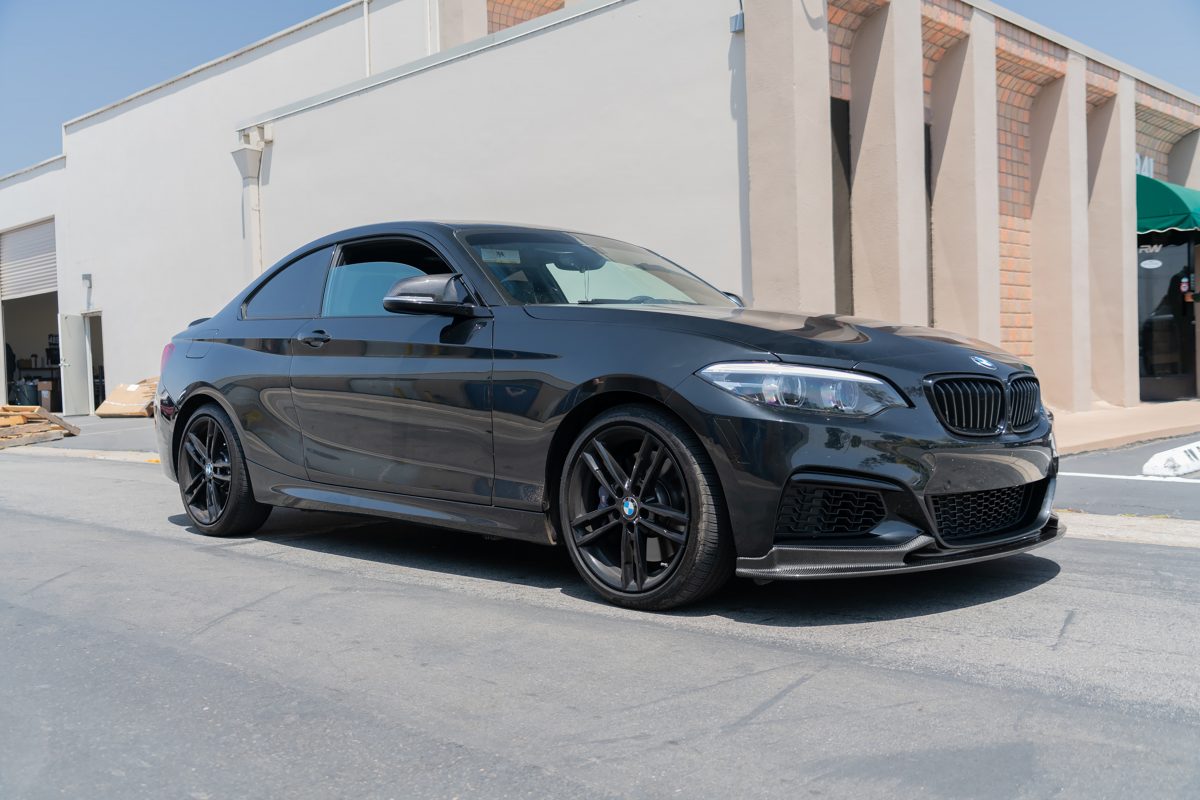 Examining the front end of the car, you can see that the front lip made a huge difference in the look of the vehicle. From the factory, the front end looks like it is missing something and this 3D Style lip helps fills that void. This lip uses uniquely styled openings to help accentuate its visual prowess.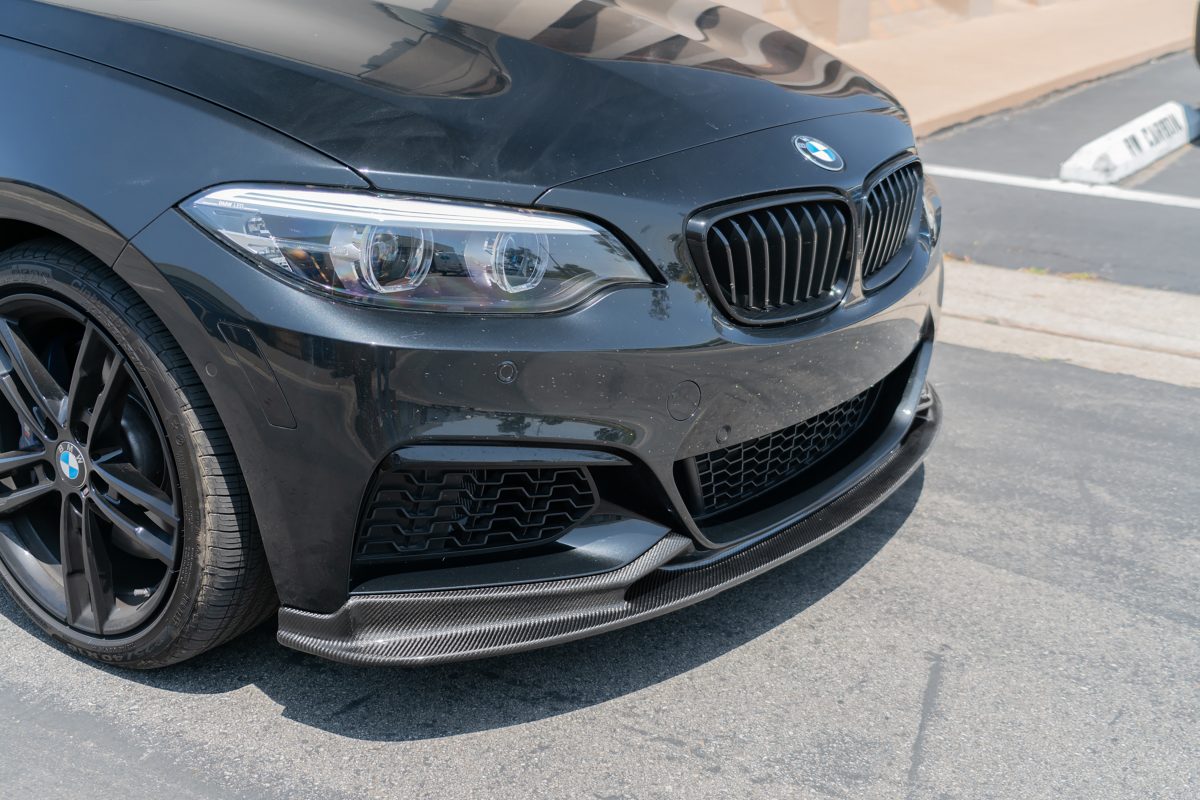 A complete 180 turn shows just what an Exotics Style Rear Diffuser can do to this vehicle. The carefully placed indents accompanied by a triple threat of fins cannot help but to earn this car a doubletake as it passes. In conjunction with its truly unique GTX Trunk Spoiler, this automobile cannot help but to uphold an aggressive nature. Similar to the F87 GTX Spoiler, it offers a look that is sought after by many BMW F22 owners giving it a similar look to the M2.
At RW Carbon we get the pleasure to work with various F22 makes and models. This specific vehicle was tastefully modified to meet its owners vision of how a BMW is supposed to look on the road.
At RW Carbon we offer a plethora of different parts for a variety of European automobiles. If you have any questions feel free to call us at 714-328-4406 or shoot us an email at info@rwcarbon.com. We appreciate the feedback and always look forward to hearing from you.
Recent Posts
RW Carbon
(714) 328-4406
Monday – Friday: 8am-4pm
Saturday & Sunday: Closed