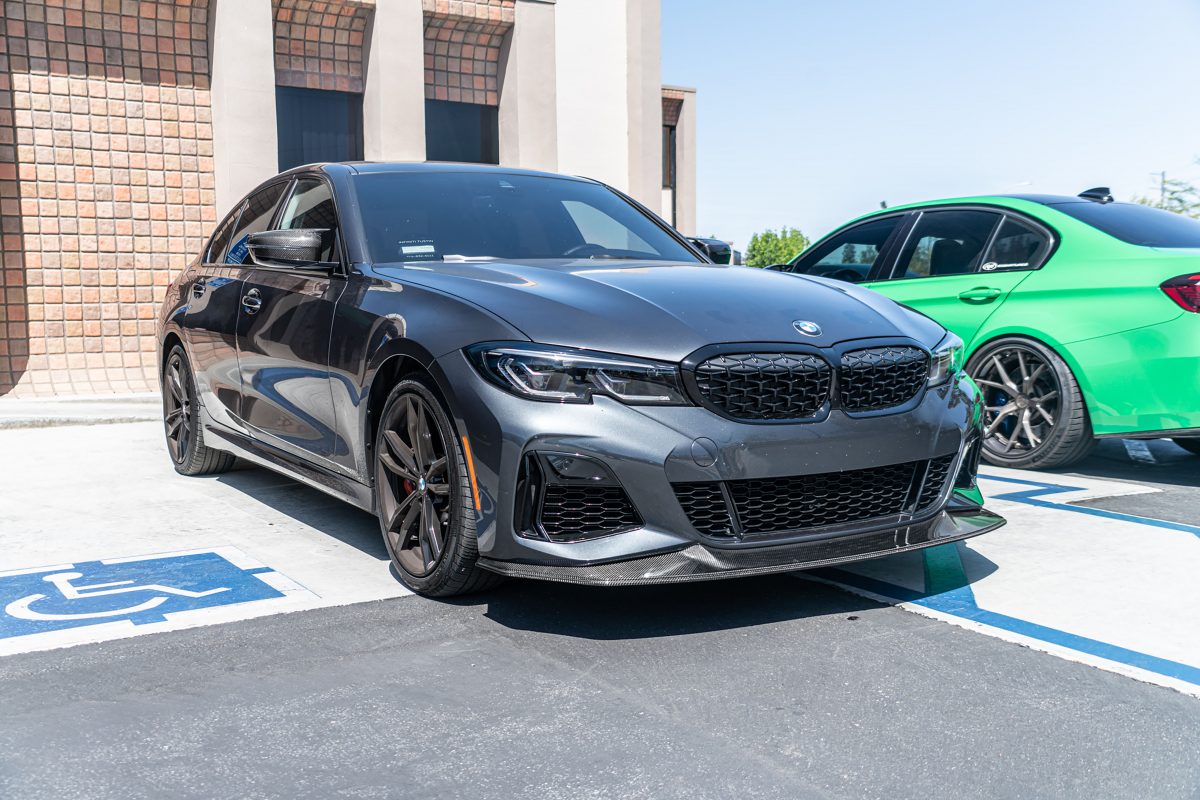 The BMW G20 3-Series is a popular vehicle for BMW fans and car lovers for good reason. This vehicle accounts for about 1 in 5 of all BMWs sold worldwide. Sporty in exterior and performance, this car also proves to provide comfort within the cabin. The only thing left to elevate the G20 to the stratosphere would be the aggressive touch of carbon fiber. Featured on this vehicle is our GTX Carbon Fiber Front Lip, GTX Carbon Fiber Trunk Spoiler, and our M Style Carbon Fiber Mirror Caps. Encompassing all fronts, this G20 is ready to take on the road in a way it couldn't before.
Coming up on the front-end aesthetic upgrade is our GTX Carbon Fiber Front Lip Spoiler. This lip is unmatched in aggression and presents the vehicle with a much meaner face. Like all of our parts, this lip is constructed with genuine 2×2 weave carbon fiber and is encased in a vibrant clear coat that keeps the UV rays from ruining a product you enjoy.
This G20 3-Series owner decided the stock mirror caps weren't enough. Our M Styled Mirror Cap Replacements offer unparalleled aggression and authority for your G20. Like all of our other parts, these mirror cap replacements are backed by our superior fitment and quality guarantee. This ensures you can always expect to receive a part you'll be proud of for the long haul.
This GTX Carbon Fiber Trunk Spoiler is our most aggressive G20 3-Series spoiler yet. Expect heads to turn and hearts to race. Each and every car that is passed by this vehicle will witness this spoiler leave them in the dust. Installation for this spoiler is a breeze and completed simply with 3M tape.
If you or anyone else you know have any further questions about our G20 build or our carbon fiber parts in general, please feel free to reach out to us via email at cole@rwcarbon.com or visit our website at www.rwcarbon.com. We would love to hear from you about your cars, comments, and or questions.
RW Carbon
(714) 328-4406
Monday – Friday: 8am-4pm
Saturday & Sunday: Closed