This year's SEMA Show at the Las Vegas Convention Center was a huge success. Some of us at RW Carbon spent a couple days walking the show and saw some incredible rides and some with RW Carbon Fiber Parts installed on them. Like this BMW F82 M4 with our Performance Style CF Front Lip, Diffuser and Trunk Spoiler.
If you were not able to make it this year or have never gone to the show we highly recommend it. It is not open to the public so you do need a pass and affiliation with a company in the industry, but it is definitely worth the trip. Every year the cars push the envelope further on what a car can do and look like. Seeing these pieces of art are far more intriguing in real life.
In addition to all the custom exhibits, there are also many activities where you can join in on the fun, like this drift event. You can ride shotgun in a new Mustang and experience what its like to drive sideways on a closed course.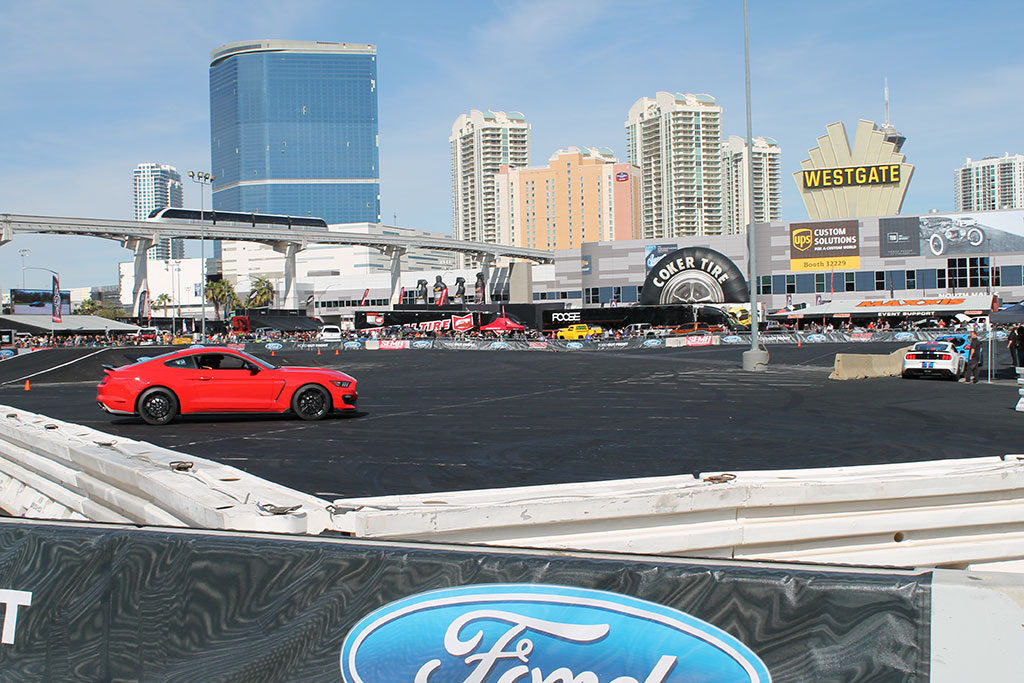 The use of carbon fiber was strong this year and was seen in a lot of custom builds and new factory cars (seen below). Below is a fully functional track car and uses a lot of CF on the body panels and interior. We noticed even the brake calipers are at the bottom to lower the center of gravity.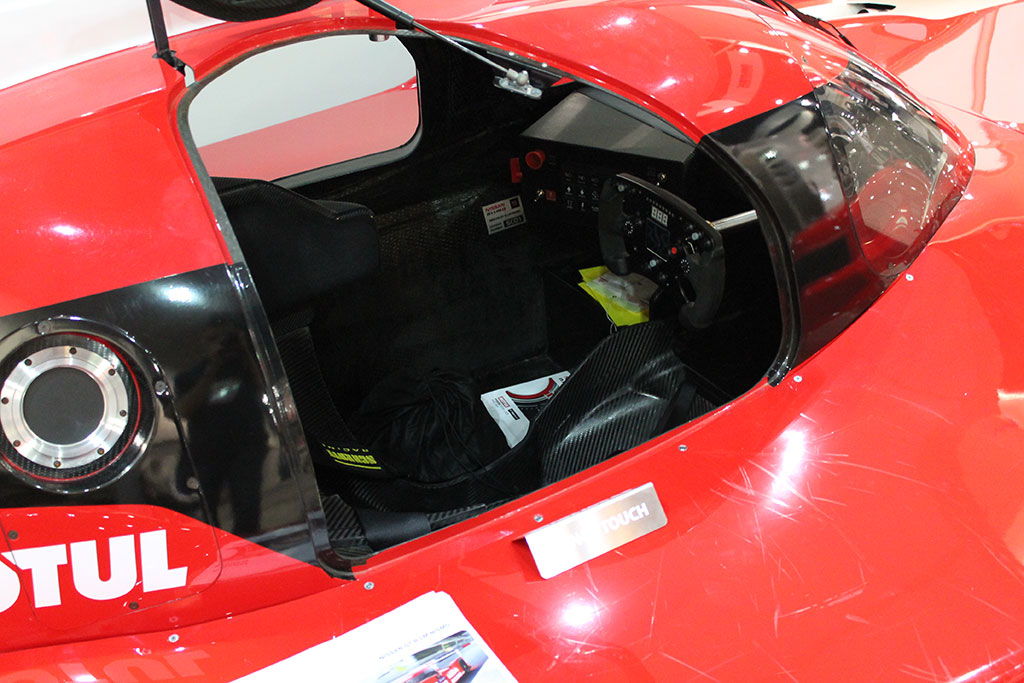 This is the new Mazda Roadster with a carbon fiber interior trim and aero pieces.
Kia brought some interested custom builds this year. With an entire lineup of off-road capable vehicles.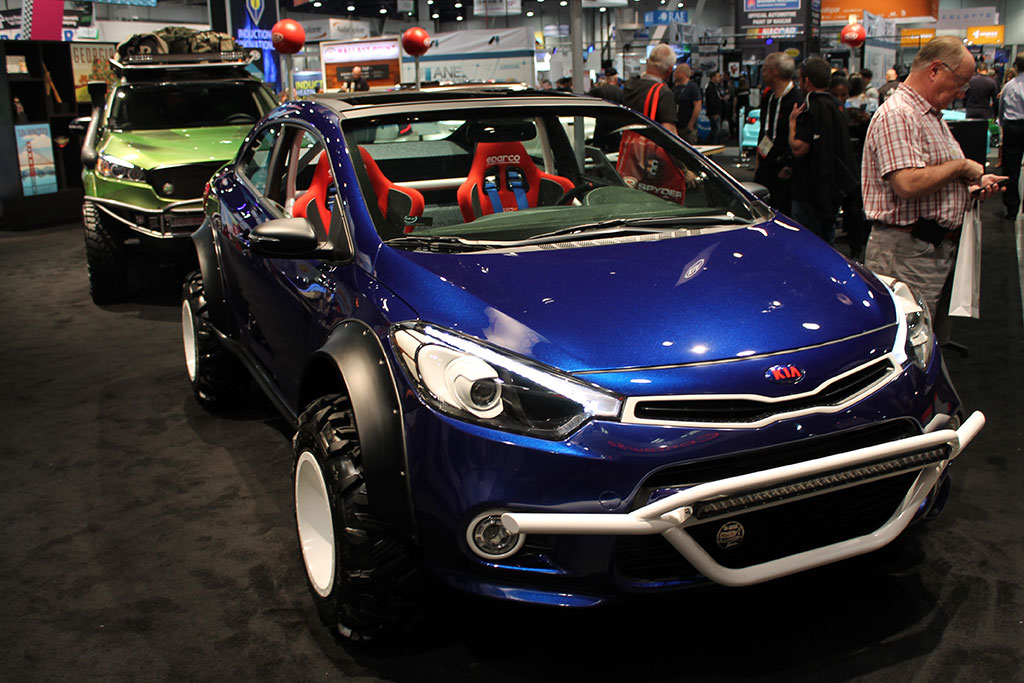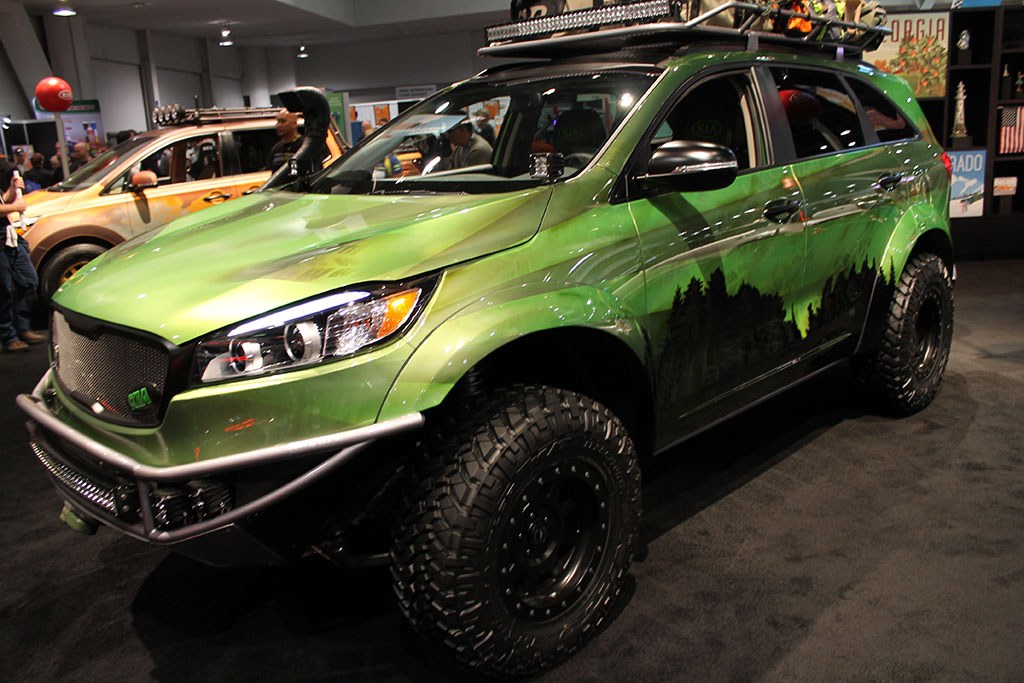 West Coast Customs had one of the most impressive booths this year, with several custom builds in there booth as well as several customer's rides in the back lot. They brought Will I Am's and Justin Beiber's personal rides to show case as well as many others. The owner of WCC was present for most of the show and was signing autographs.
Custom cars from West Coast Customs included this full carbon fiber Lotus and a Rolls Royce Phantom Convertible that was wrapped in Gold.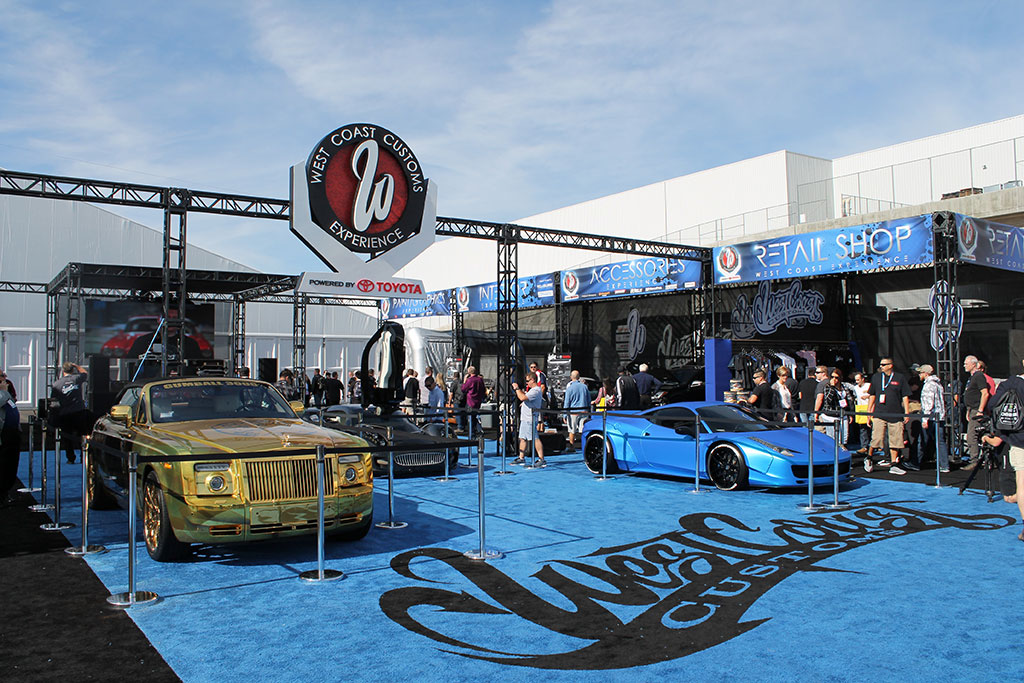 Eberspacher was doing a dyno day for their Ford Mustang GT.
Custom Toyota Tundra and a one off rat rod Jeep Wranger Rock Crawler.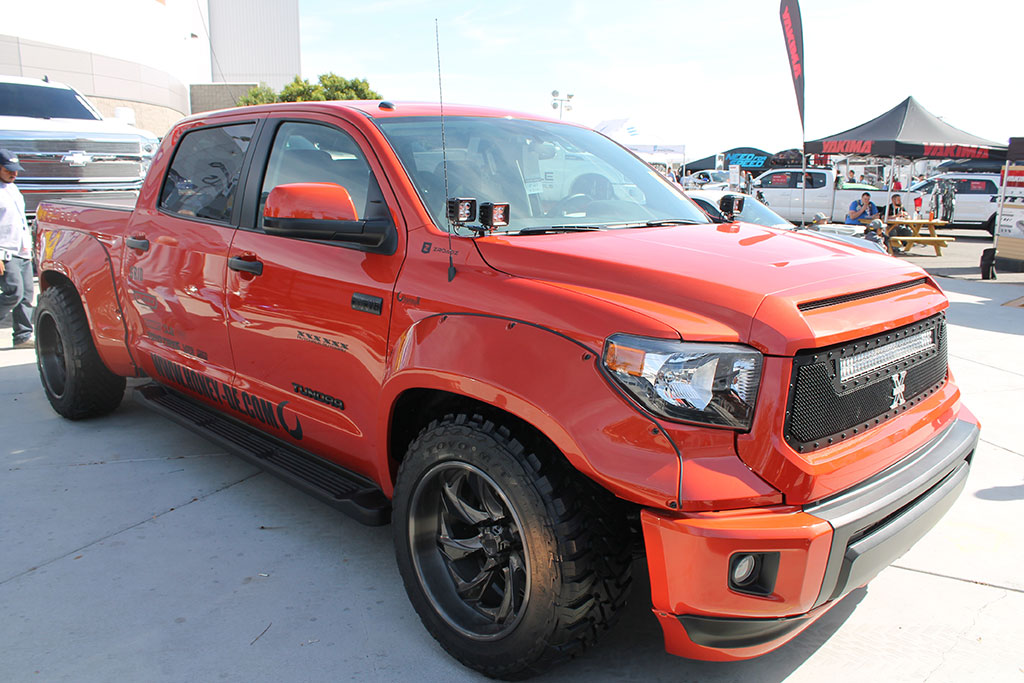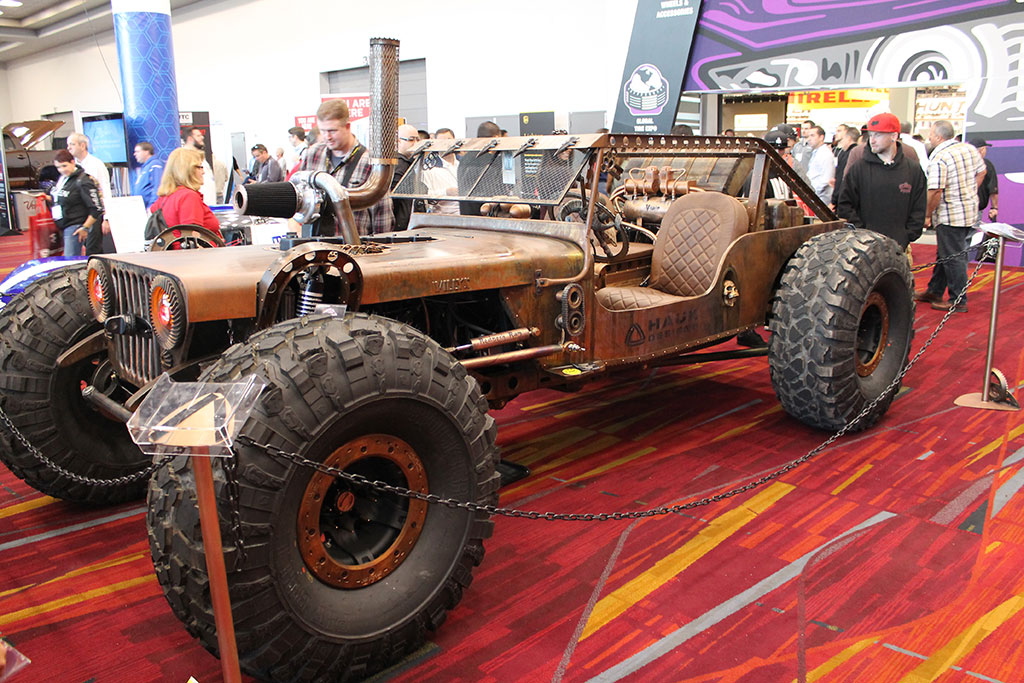 BMW M Performance was a hit and brought some new parts to showcase, like this GTS Carbon Fiber Trunk Spoiler for the BMW F82 M4.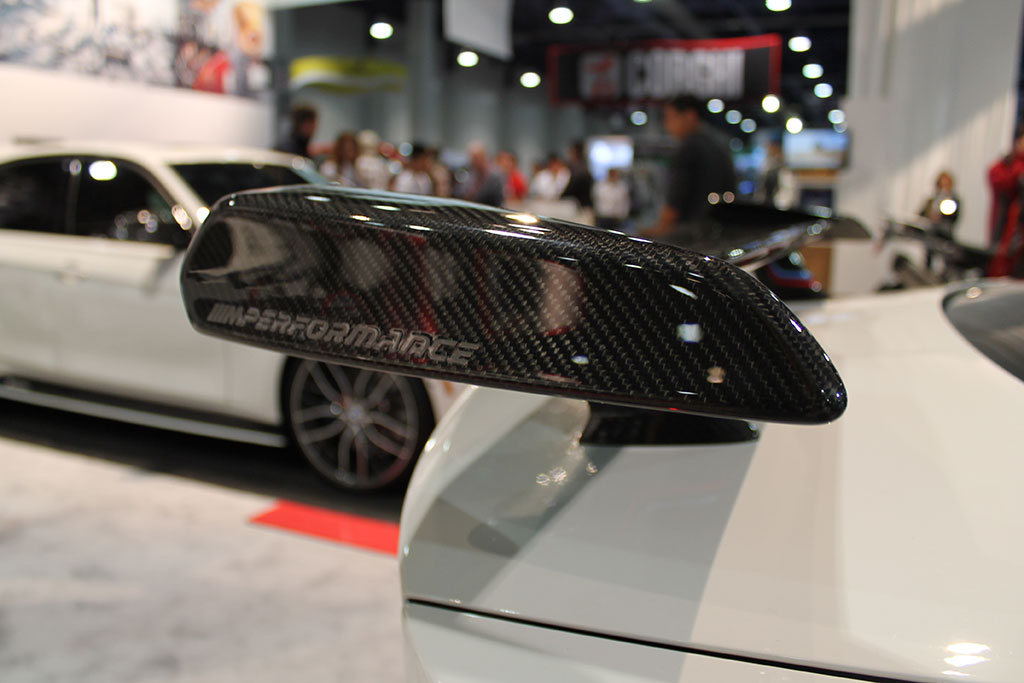 You can't complete the SEMA experience without some models.
The only BMW F10 M5 was present at the Nitto Booth.
For any questions about this year's SEMA show please get in contact with us at info@rwcarbon.com.
RW Carbon
(714) 328-4406
Monday – Friday: 8am-4pm
Saturday & Sunday: Closed