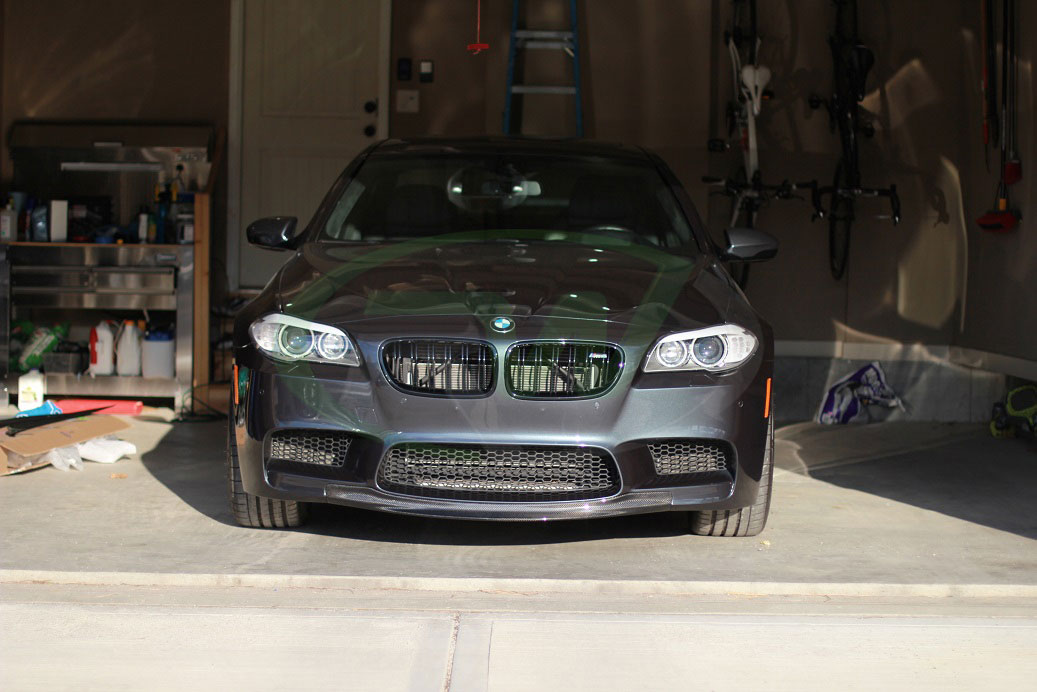 Day 8 of owning my BMW F10 M5 I Installed RW Carbon's Center Carbon Fiber Front Lip Spoiler. It was super easy and only took about an hour.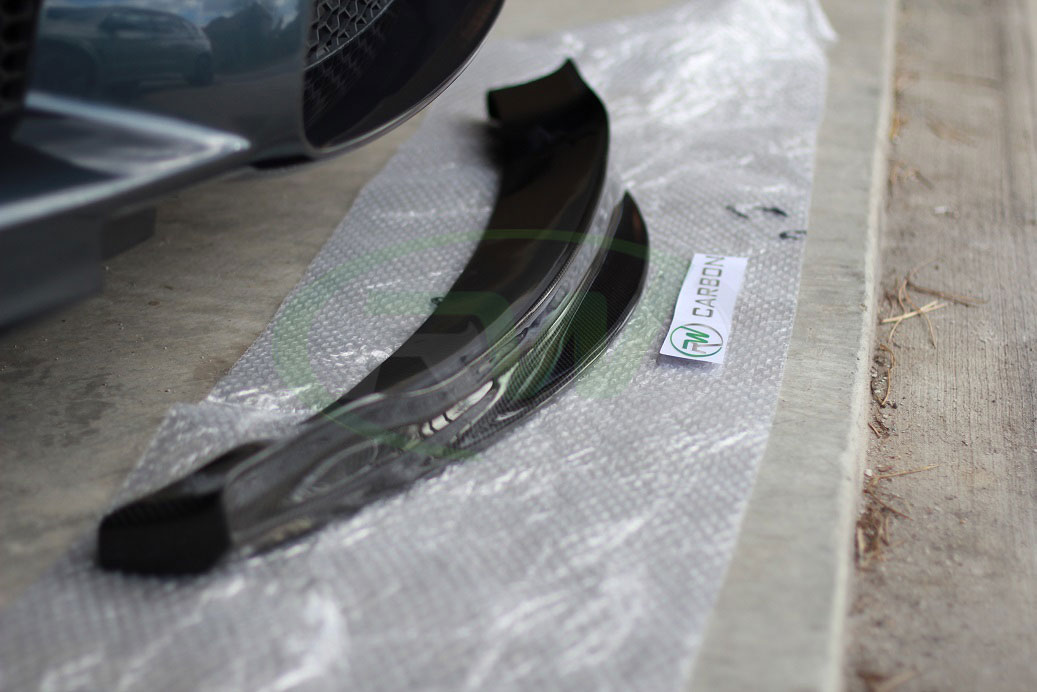 Jack the car up, don't forget to use a BMS BMW Jack Pad Adapter (so you won't tear up your plastic jack pads) and Jack Stand for the center jack point. Remove 4x8mm screws from the bottom. The lip doesn't come pre-drilled, but it does have indentation for where the holes should be (you can see them in the photo). So I drilled 4×1/4″ holes (start with the smaller bits, then work up to 1/4″). Drill at a lower speed and wear a mask to avoid breathing in resins. I just hold my breath and walk away after each hole.


Once drilling and fitting is done (test fit the screws position, enlarge the holes as needed). Wipe the bumper and lip with a micro fiber cloth soaked in a bit of rubbing alcohol. Stick 3 strips of 3M outdoor double sided tape on the center section and one strip of tape on each side of the lip. Position the tape about 3/4″ away from the front of the lip so it's out of the view. (sorry, I forgot to take photos of the tape position).


Once tape is on, test fit one more time. I don't remove the tape all the way from the 5 strips, I peeled it half way and have it hanging out in front for access. Go ahead and install 4 screws half way while trying to keep tape in front from sticking. Once you're satisfied, peel the tape (red part) all the way and press. Tighten the screws and Voila, you're done. This shouldn't take more than 45min.


I'm super happy with the carbon fiber quality and fitment on this lip. To check out the full review on Bimmerpost Click Here.


If you have any further questions about this center front lip spoiler you can visit the product listing by clicking here or get in contact with a carbon fiber specialist at 714.328.4406 or email us at info@rwcarbon.com. For more parts for your BMW F10 M5 visit our online store at www.rwcarbon.com.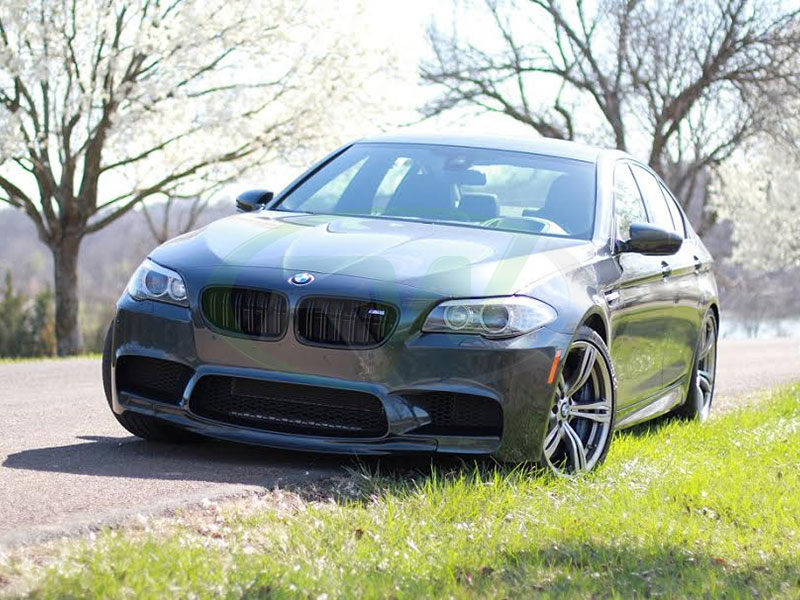 RW Carbon
(714) 328-4406
Monday – Friday: 8am-4pm
Saturday & Sunday: Closed