If the McLaren 675LT wasn't impressive enough, McLaren just unveiled their next super car after it had already made two new cars for the 2016 Geneva Motor Show. The 675LT Spider – the Carbon Series LT is the new talk of the town with its body fully constructed out of naked carbon fiber.


the last time McLaren came out with a custom 675LT was the ceramic gray model in Geneva. This new 675LT model gets rid of the paint altogether and lets the naked carbon fiber show through to the world. The weave and craftsmanship is impeccable with this car so why not show it off. According to McLaren, an extra 40 percent of the body panels are carbon fiber – the "retractable roof and tonneau, A-pillars, bonnet and rear deck, side blades, complete front and rear wings, and even fuel filler flap" are all created from high strength and light weight carbon fiber. That's on top of the pieces that were already carbon-fiber, like the front bumper, splitter, side skirts, side intakes, rear fenders, rear deck, bumper, diffuser, and airbrake. McLaren went with a gloss finish all around.
McLaren decided to use the epic 675LT powerplant which produces 666 HP from a 3.8L V-8 twin turbo engine. Now official performance specs have been released for the new carbon fiber series, but we can expect faster acceleration, braking and turning performance due to the drop in weight.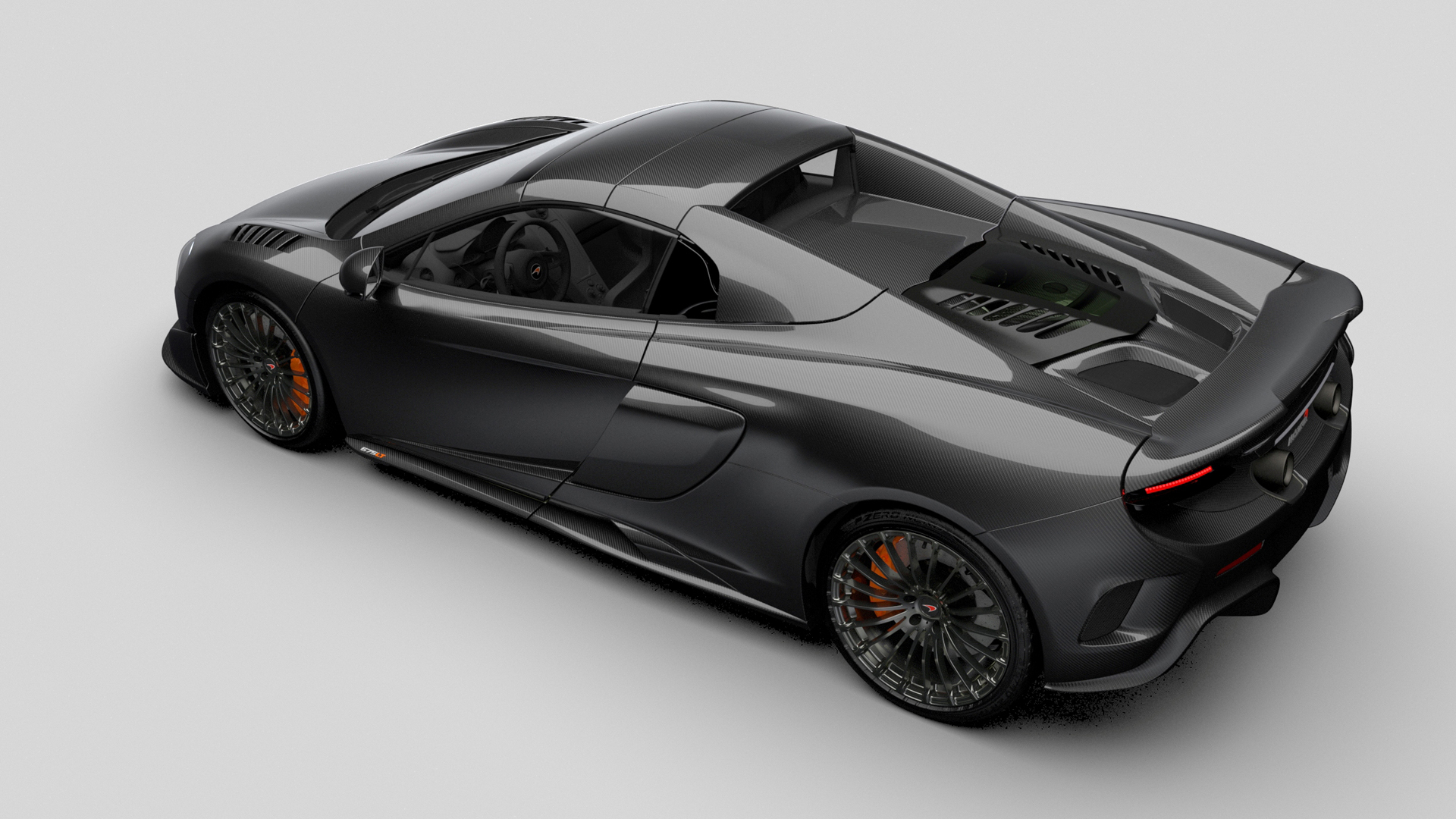 McLaren is only building 25 of these Carbon Series 675LT models and they have all been spoken for by the super rich. So if you are reading this and just have to have one of these, you are sadly too late. McLaren is selling these 25 cars in addition to the 675LT's original 500-unit run, though, so at the very least, your chances of purchasing a used one in the future have increased, in theory. Oh, and if you're waiting for delivery of your standard McLaren and think you can just ask real nicely for some more carbon fiber, McLaren claims the "significant additional development work by the team of carbon fiber craftsmen," prevents swapping the normal car's body panels for the carbon-fiber pieces.
Do not forget to check out the leader in carbon fiber manufacturing, RW Carbon. Check out our online store at www.rwcarbon.com.
RW Carbon
(714) 328-4406
Monday – Friday: 8am-4pm
Saturday & Sunday: Closed