Earlier this week we added our final piece of carbon fiber onto our Mercedes W205 C63s AMG shop car. These GTX Carbon Fiber Side Skirt Extensions were installed using 3M double sided tape and about 8 1″ self taping screws. We drilled 8 even paced holes and lined the side skirt extension with the 3M double side tape. After removed the backing we place the side skirt extension under the OEM side skirt. Once adhered we used a drill and a floor jack to screw in the self taping screws.
These side skirt extensions use the same 2×2 carbon fiber fabric as the rest of our W205 C63 CF parts. Each piece is quality checked and shipped from our facility in Southern California.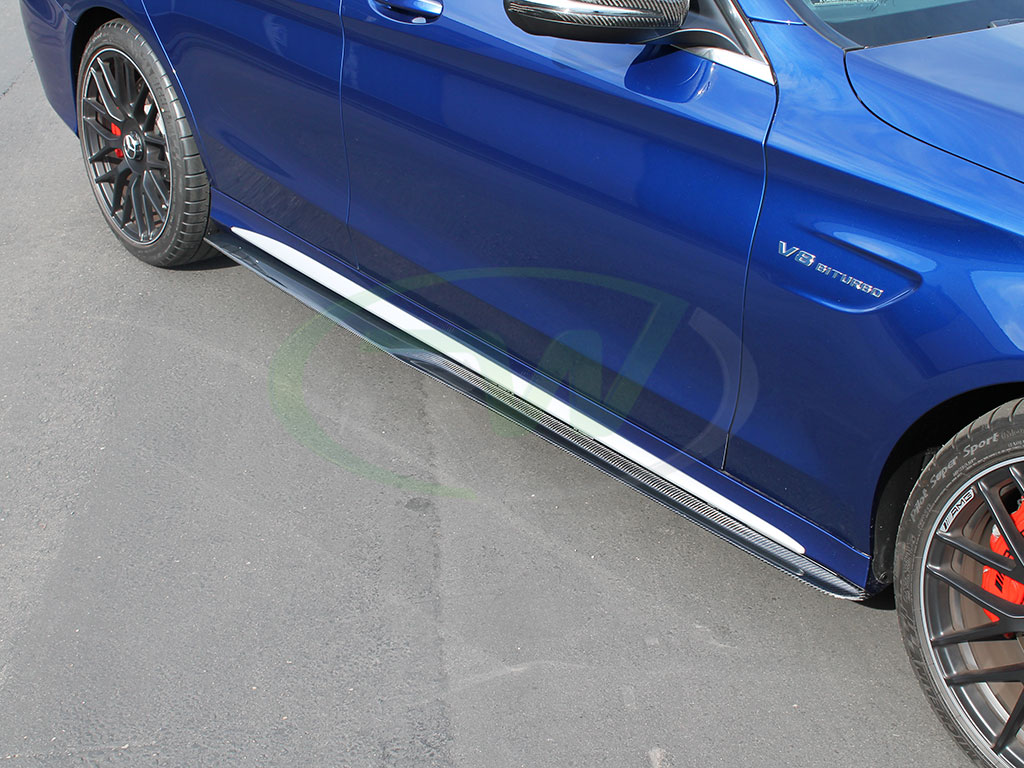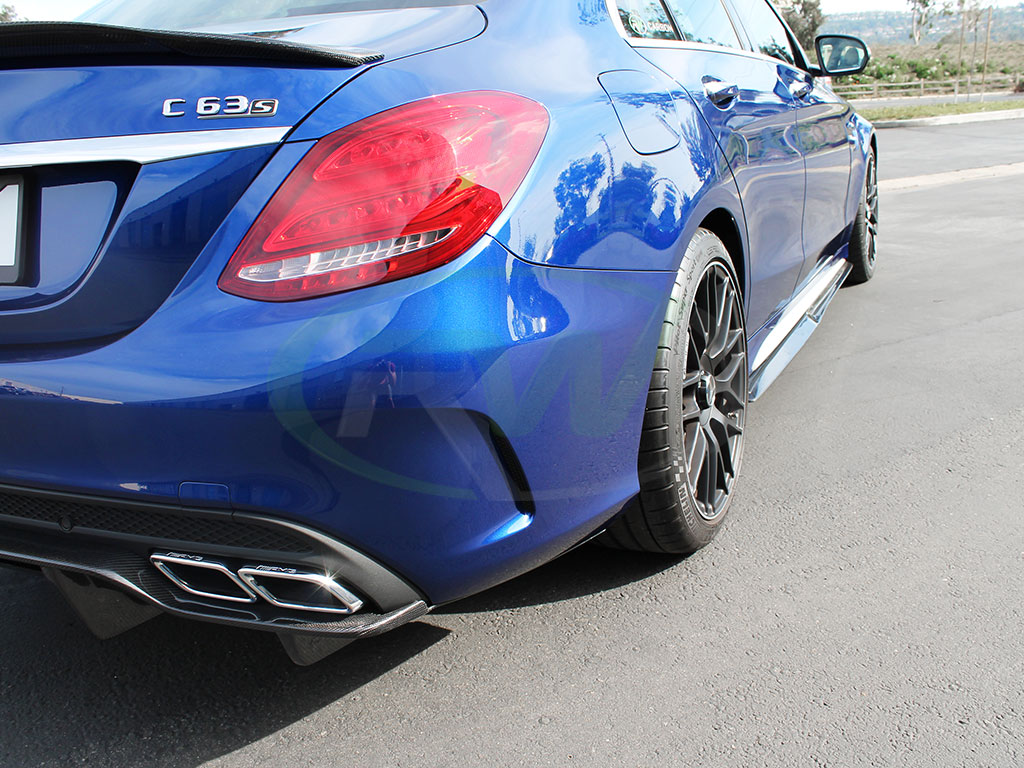 If you have any questions about these new GTX carbon fiber side skirt extensions for the W205 C63 please get in touch with an RW Carbon Fiber Specialist. Call them at 714.328.4406 or email at info@rwcarbon.com.
RW Carbon
(714) 328-4406
Monday – Friday: 8am-4pm
Saturday & Sunday: Closed