Our customer dropped off this beautiful M3 looking to get the front end some upgrades to go with their fresh set of BBS Wheels. The customer decided on carbon fiber splitters and a front lip. Originally the splitters would not fit with the selected front lip so we had to modify them to fit. Truly a one of a kind front end.
Starting with the front lip, the customer decided on our CS Front Lip. Our front lip really gives the car good shape and improved appearance. Paired with the sleek color of this car the carbon fiber lip and splitters really pop. This part, just like our others, was crafted from genuine 2×2 carbon fiber.
Next we installed the RW Carbon Fiber Performance Splitters. These splitters had to be custom cut to fit with the selected front lip to ensure that they fit correctly. Paired with the front lip, these splitters give the front end of this M3 the one of a kind look the customer was looking for. Pairing these parts together is a first here at RW Carbon and we believe the final product turned out very clean and unique.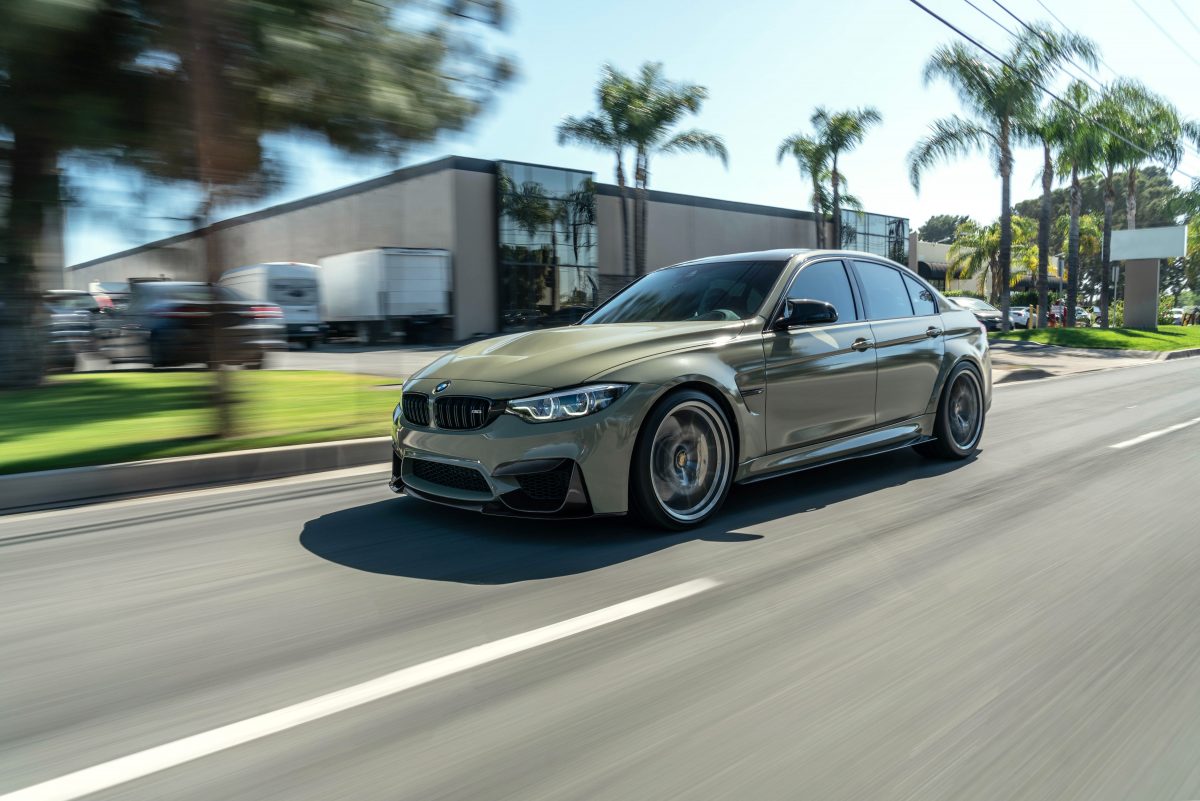 If you have any questions about these parts or any of our other parts be sure to contact us by email at info@rwcarbon.com or by phone at 714-328-4406. Our office in Anaheim Hills is also open from 8:00AM to 4:00PM PST.
RW Carbon
(714) 328-4406
Monday – Friday: 8am-4pm
Saturday & Sunday: Closed