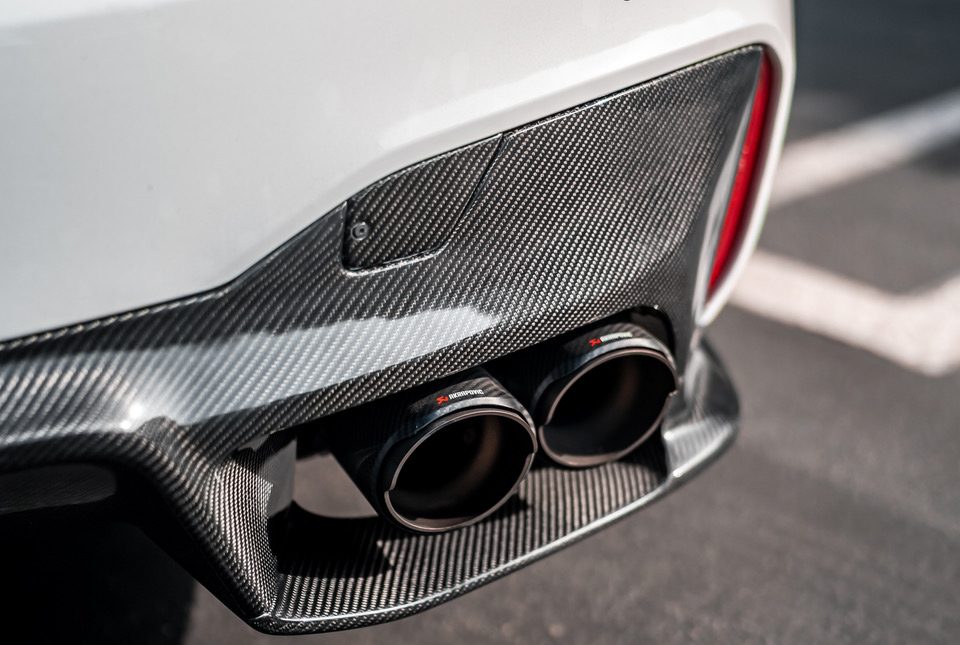 From the factory, the BMW F90 M5 is in need of an aggressive rear end upgrade, that's where RW comes in. Looking to improve the style of the back end of their car, the owner of this Aspen White F90 opted for our Carbon Fiber 3D style diffuser.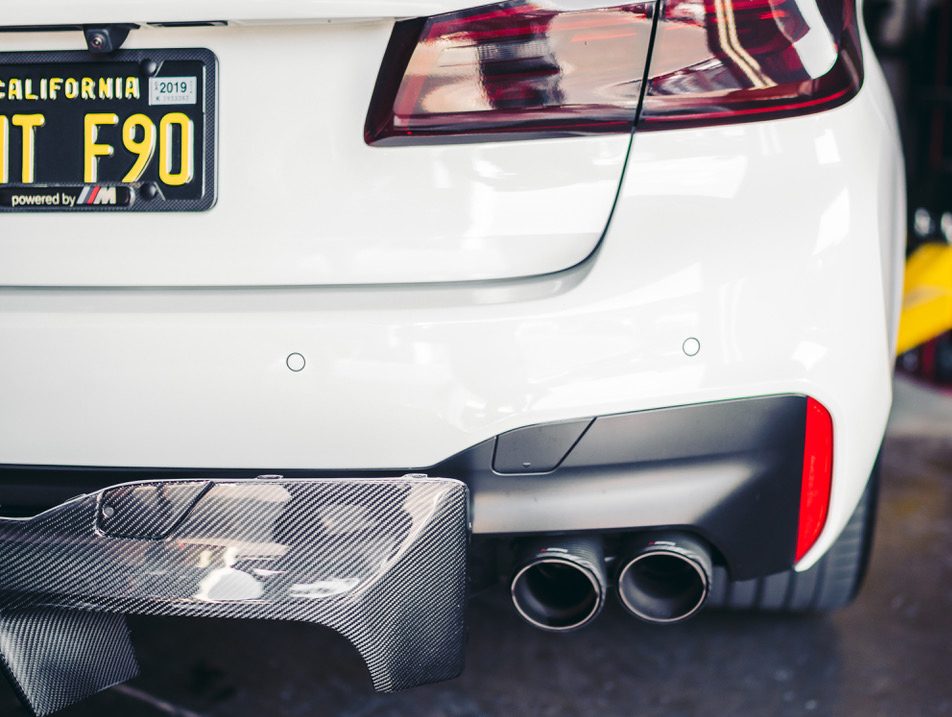 This BMW carbon fiber diffuser is designed to give the rear end a "full" look, this is achieved with the carbon fiber rear splitters which reach beneath the exhaust tips, and to both rear wheel wells. This 3D style diffuser excels at giving the car more body while keeping the style that the M5 is known to have. The glossy finish of this diffuser stands out on the Aspen White M5 to create contrast. This diffuser is made of quality 2×2 carbon fiber weave and is completed with a UV Resistant clearcoat, intended to prevent fading, discoloring, cracking or bubbling over time. All of our BMW Carbon Fiber Diffuser options are backed by our fitment and quality guarantee.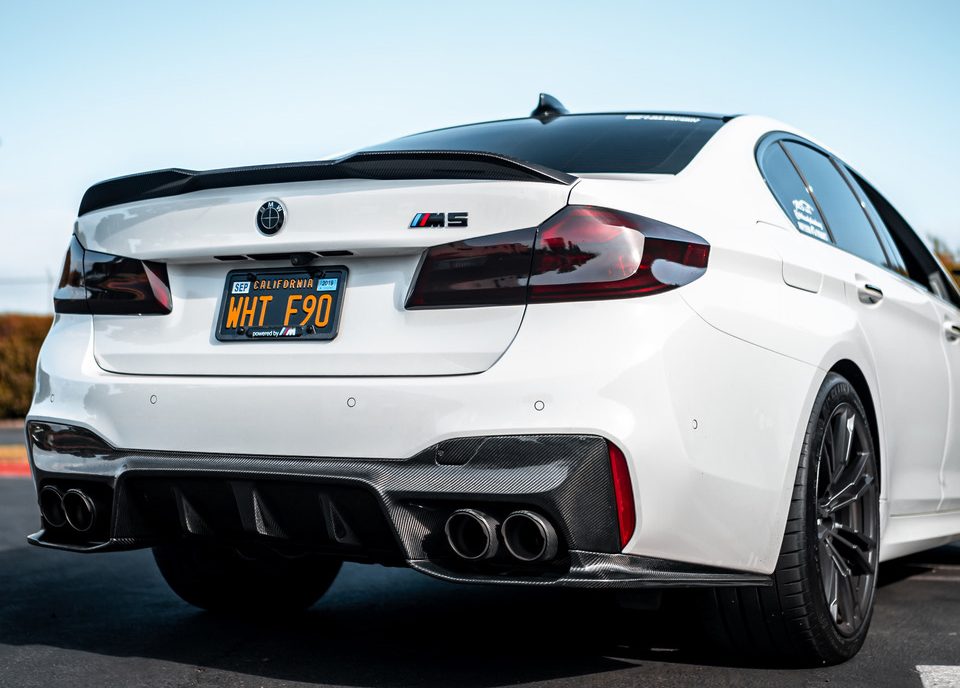 The F90 M5 3D Style Carbon Fiber Diffuser is a great addition to the F90 M5 models, especially if you are looking for a diffuser that reaches both wheel wells. Having installed this diffuser ourselves, we can attest to it's simplicity, as well as provide installation instruction and guidance if needed. Along with this diffuser, we now offer the F90 M5 3D Style Carbon Fiber Trunk Spoiler and the F90 M5 3D Style Carbon Fiber Front Lip Spoiler. Both of these options work great with the 3D diffuser, and are completed with a set of side skirt extensions. If you have any questions about this part or any of our other parts feel free to contact us at 714-328-4406. Our office in Anaheim Hills is also open from 8:00AM to 4:00PM PST.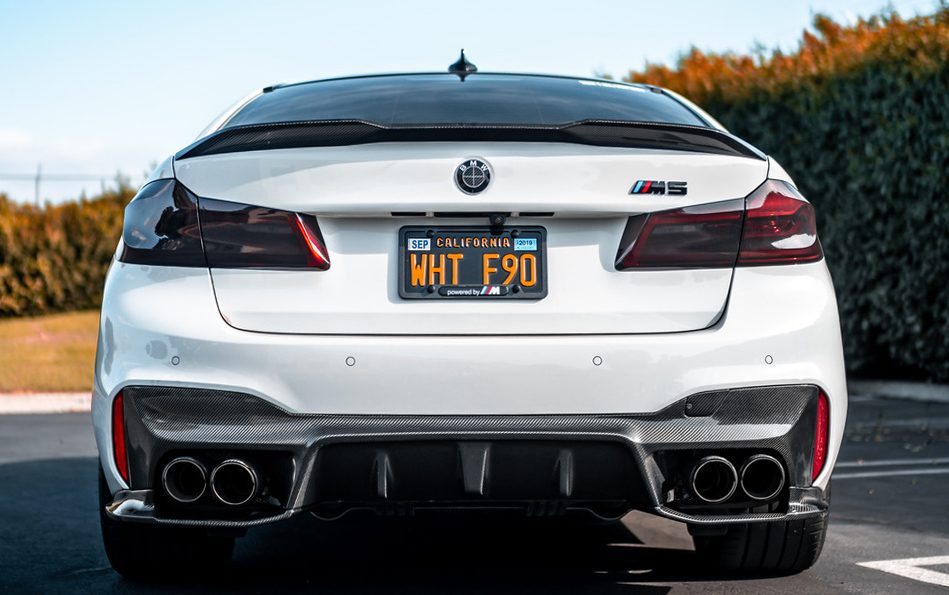 RW Carbon
(714) 328-4406
Monday – Friday: 8am-4pm
Saturday & Sunday: Closed