Audi vehicles are definitely cars that we don't see come in quite as often as say an M3 or a C63 but when they do come in, it is always fun to work on them.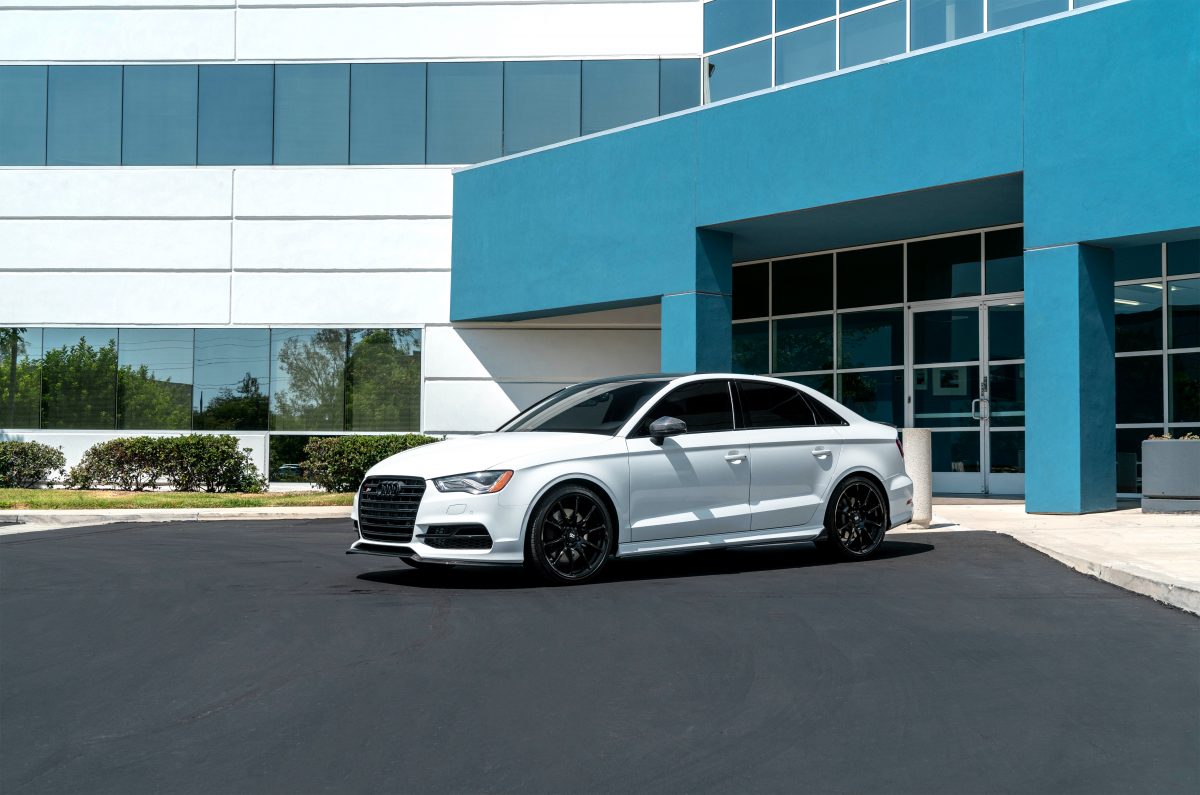 This white S3 with black rims came in to get some of our carbon fiber parts installed and finish off his build. This car already had lowered suspension, wheels, and various different engine modifications so all that was missing were the carbon fiber exterior mods.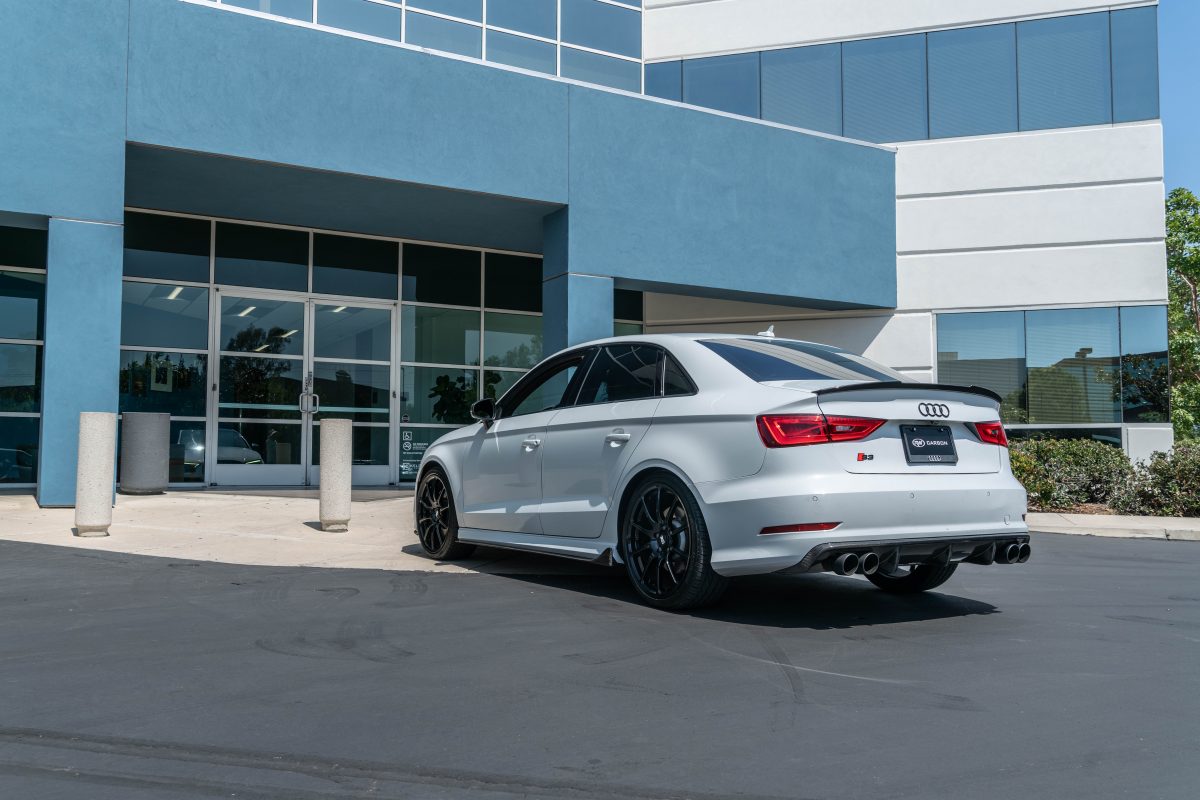 Audi is a notorious brand when it comes to the carbon fiber and luxury feel. That is why these pieces fit so well on this car. Side skirts, a front lip, and a rear diffuser were installed on this vehicle at our Southern California location.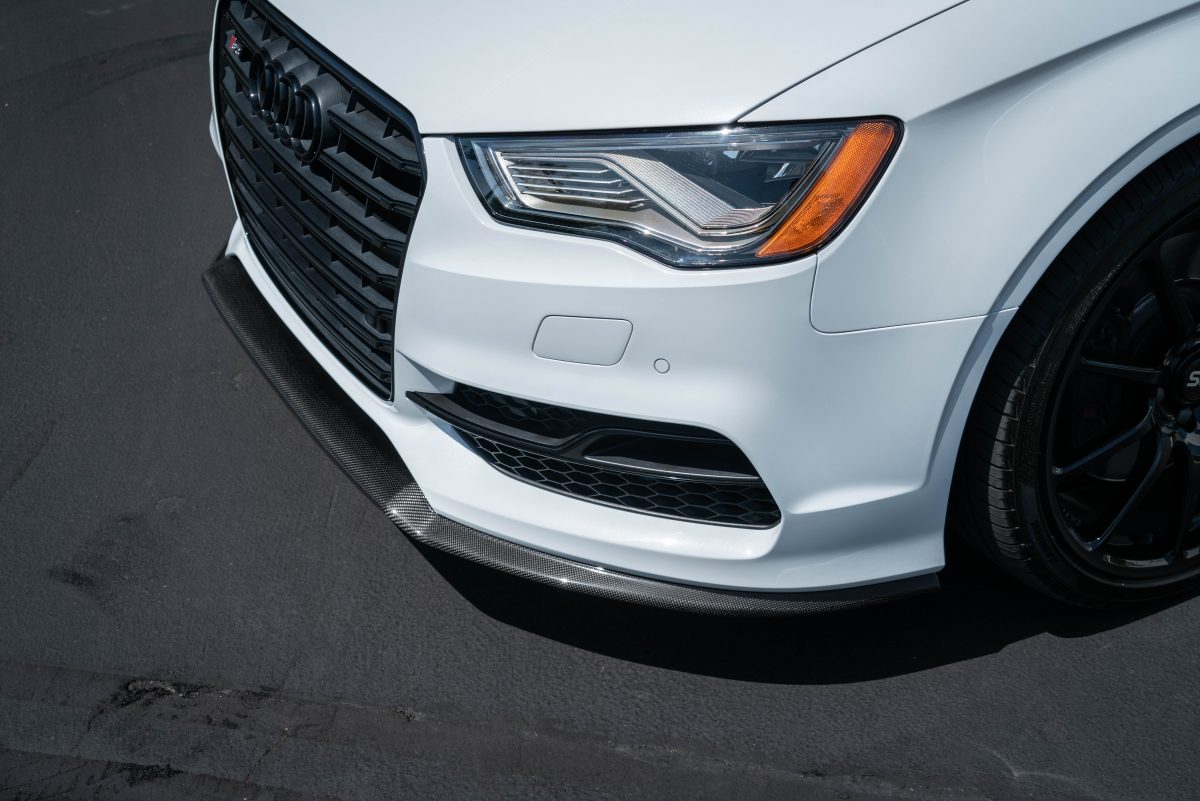 The front lip by RW was designed to contour with the bottom of the S3 front bumper to ensure that the fitment was spot on. Crafted using genuine 2×2 carbon fiber weave and our UV resistant clear coat, this lip glimmers in the sunlight.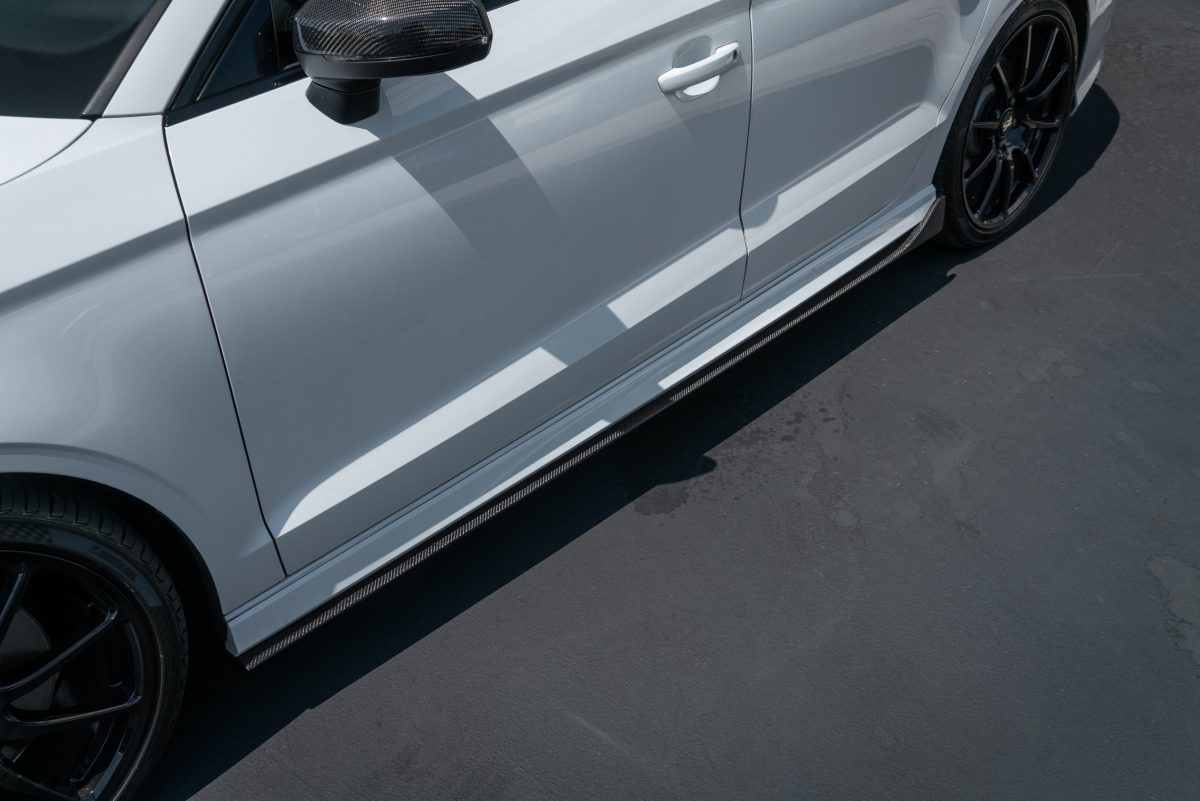 The side profile of these Audi's are definitely very appealing. A 4-door turbo car isn't always the fastest, but it sure is a ton of fun and often times they look very sleek! Adding these side skirts extensions definitely improved the side profile of the car for the better.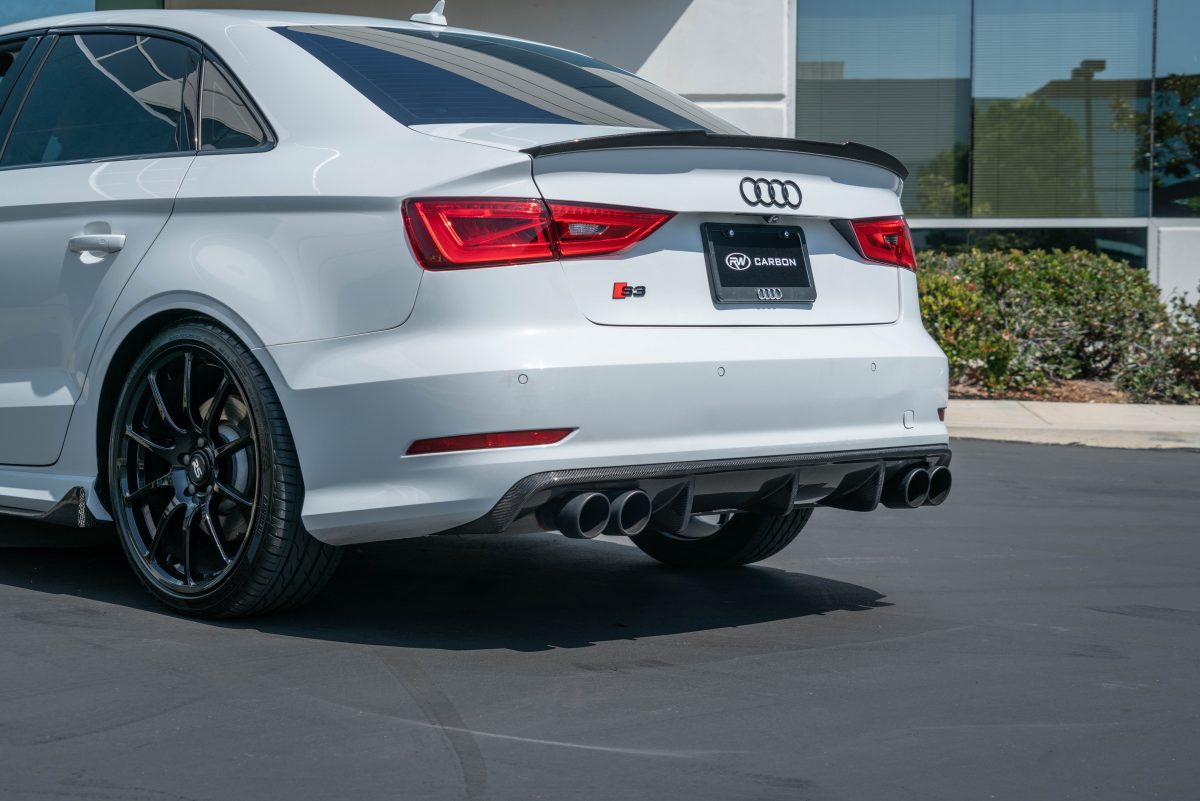 Lastly our aggressive pre-facelift carbon fiber rear diffuser was the finishing touch for this vehicle. It is a 3 fin design that wraps seamlessly around the exhaust pipes, all the way to the rear wheel wells.
RW Carbon
(714) 328-4406
Monday – Friday: 8am-4pm
Saturday & Sunday: Closed