At RW, we are constantly keeping up with the trends and what's in the "Now". We have always had stylish cars and we are proud to announce that RW Carbon has taken ownership of this new 2019 Mercedes GT C AMG that we plan to completely trick out with one off parts designed by RW Signatures in Southern California.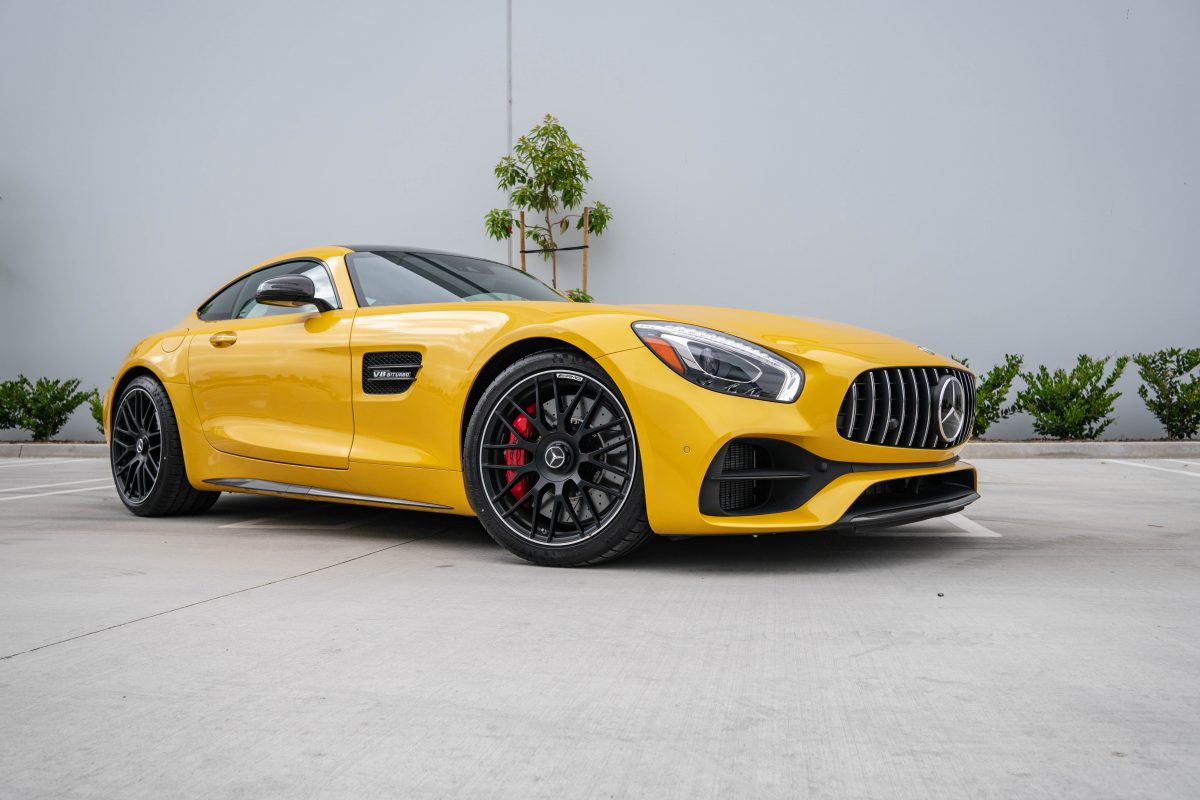 Spec List For our 2019 Mercedes GT C AMG
Handcrafted AMG 4.0L V8 Biturbo Engine
550 Horsepower 502 lb-ft of Torque
AMG SPEEDSHIFT DCT 7-Speed Transmission
AMG Adaptive Sport Suspension
Carbon Fiber Composite Driveshaft
AMG Performance Exhaust System
AMG Interior Night Package
Carbon Fiber Crossbar
AMG Cross Spoke Forged Wheels
Summer High Performance Tires
Forged Dual Wishbone Suspension
AMG Performance Seats
AMG Performance Steering Wheel
AMG Carbon Fiber Package, Front Splitter, Rear Diffuser, Side Skirt Extensions, and Fender Grilles
Burmester High-End Sound System
RW is stoked to start taking apart this vehicle and examining the in's and out's of it in order to produce high quality parts for it.
Over the next few months, RW Carbon will be 3D scanning this vehicle from all corners ranging from the front end, to the side skirts, and the rear end to come out with a full RW Signature kit for this vehicle.
RW Carbon visited the streets of LA to get some seriously awesome shots of our GTC. Our Benz stood out from the skyline extremely well due to the bright yellow paint and the black accents.
LA is notorious for the amount of exotic cars that roam the streets day in and day out. Our GTC fit right in with these vehicles but it won't for long with our RWS kit coming in the next few months.
Update: 10/1/2020
Today we updated our GTC's wheels to add a more aggressive look on the road. These new wheels add tons of substance to the car, a car such as the GTC is already extremely exotic on the road and these make it pop more. In addition to this we have future plans to kit out this GTC with our RW Signatures line.
Enjoy the pictures of this car stock before she goes under the knife for an entire transformation into something great!
Update: 4/1/2021
Mentioned in the October update, the RW Signatures line finally received more parts for the Mercedes C190. Today we installed our brand new RWS Carbon Fiber Front Lip, alongside the RWS Carbon Fiber Side Skirt Extensions. These additions created much more substance to such an exotic car like the C190. The carbon fiber side skirts pair, the front and back end together flawlessly to create an extremely aggressive curb side appeal.
Update: 5/20/2021
Arguably the most anticipated piece for this vehicle, RW Signatures is proud to present our RWS Carbon Fiber Rear Diffuser for the Mercedes GTC. This diffuser is unlike anything on the market offering a sleek aggressive design with fitment unmatched by any competitor. This design features a much more aggressive lip underneath the exhausts that connects at the center of the diffuser. The design also features 3 fins at the bottom of the diffuser giving the car the race ready look fit for the vehicle.
RW Carbon
(714) 328-4406
Monday – Friday: 8am-4pm
Saturday & Sunday: Closed