BMW's are already outstanding looking vehicles but adding carbon fiber really makes these cars stand out among other makes and models on the road. Adding carbon fiber is simple and sweet thanks to RW Carbon.
Whether you are looking to just make a purchase or actually have your carbon parts installed, RW makes it easy.
This F22 came in with a vision and completed that vision after having installed our CS Style F22 Trunk Spoiler and exotics rear diffuser. These two pieces were simple additions to this 2 series but made the car look more like the owner had wanted.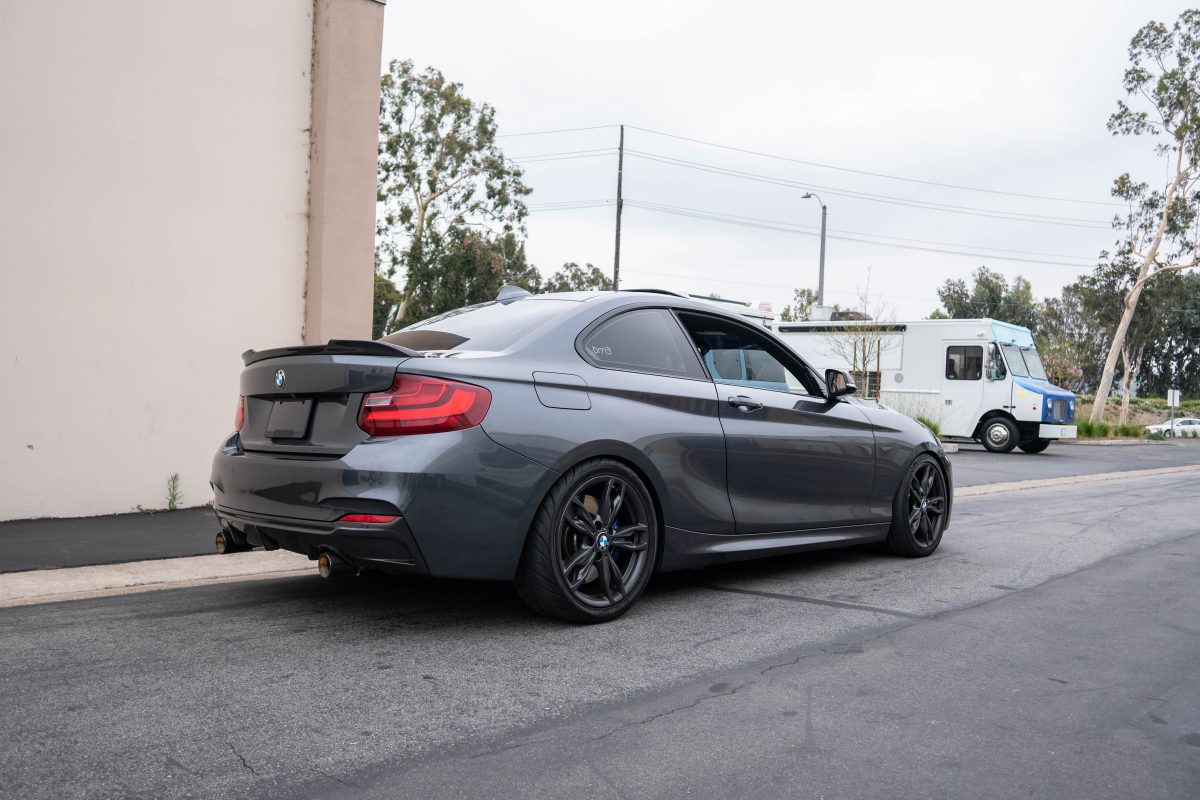 Our CS Spoiler is relatively new on the market but it is crafted after similar styles we have offered in the past that people seemed to love. Our spoilers as well as all of our other parts are backed by our fitment and quality guarantee too ensure a quality piece from RW.
Any questions about these parts? Feel free to reach out too us on the site or by email at info@rwcarbon.com and we will be happy to help!
Recent Posts
RW Carbon
(714) 328-4406
Monday – Friday: 8am-4pm
Saturday & Sunday: Closed