At RW Carbon we are always receiving customer submitted images of our parts on their own builds. This Yellow BMW F90 was completely dialed in with our 3D Style Parts along with our RW Signature carbon fiber side skirts.
Our Signature Carbon Fiber side skirts are subtle yet pair extremely well with the other aggressive parts on this vehicle. These parts contrasted extremely well with this freshly wrapped M5. This was one of the first M5's we have ever seen wrapped in such a bright, unique color.
Aggressive F90 Curb Appeal
"Look at me" was the goal with the back end of the car featuring our 3D Style Carbon Fiber Trunk Spoiler, as well as the 3D Style Rear Diffuser. These pieces are some of the most aggressive pieces we offer at RW Carbon and it fit this build flawlessly.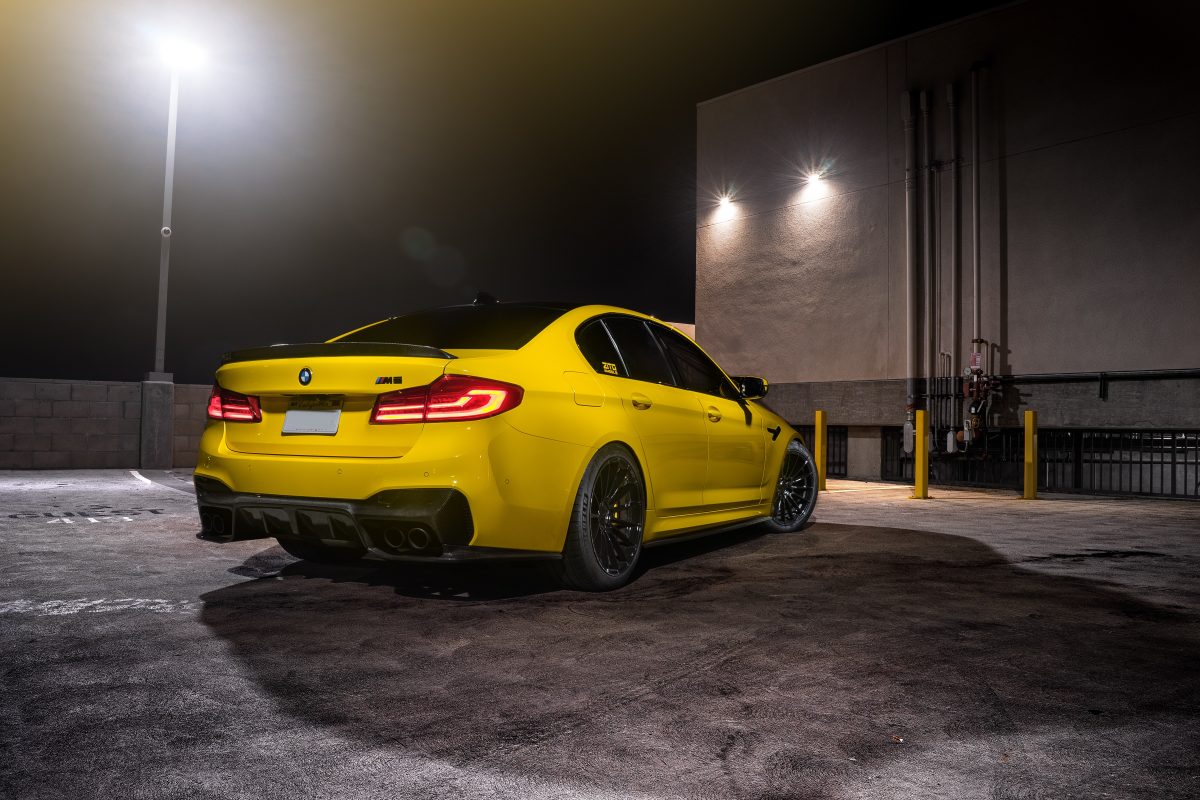 No Ride Height Compromise
Transitioning to the front of the F90, the 3D Carbon Fiber Front Lip that comes with integrated splitters really made a massive difference with this car. Even though this lip is as aggressive as the other 3D pieces, it did not compromise ride height significantly.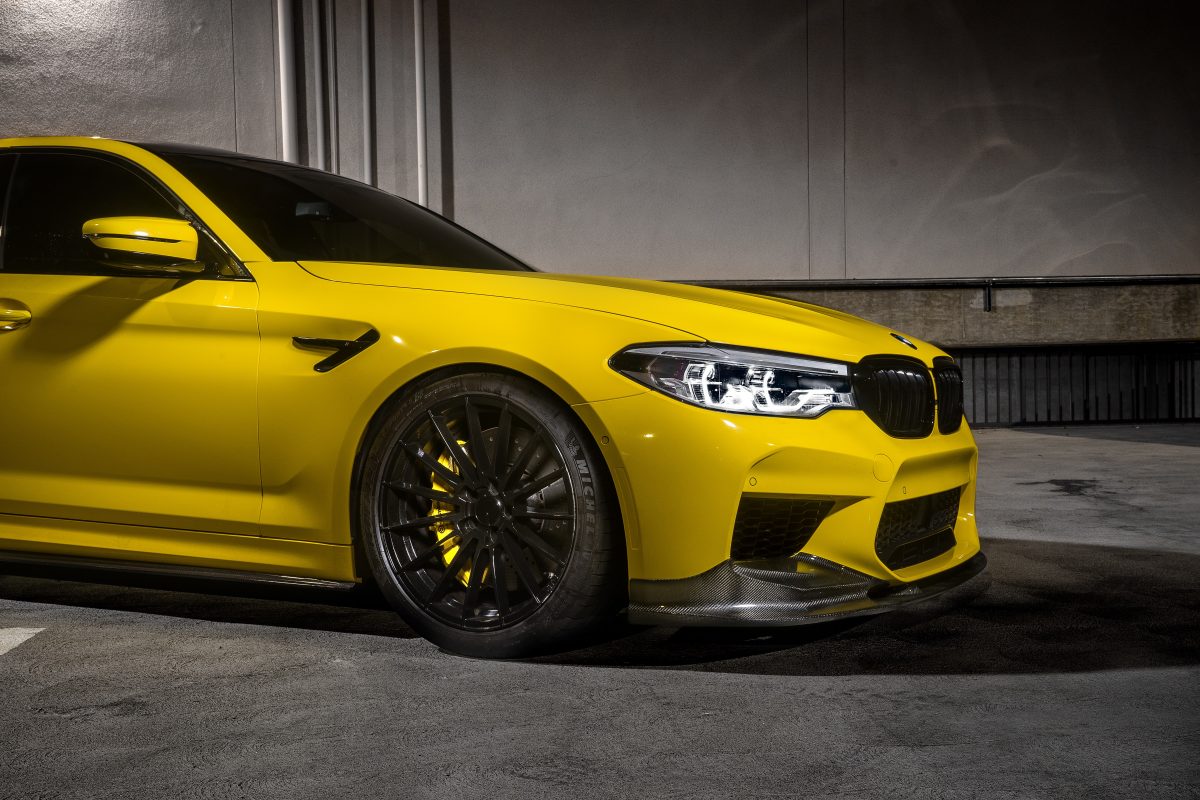 Aggressive F90 Side Profile
Lastly, the side view of this car was changed just enough with the addition of our F90 RW Signature Side Skirts. These side skirts feature a minimalist design without any outlandish fins or angles that can throw off the look of the vehicle.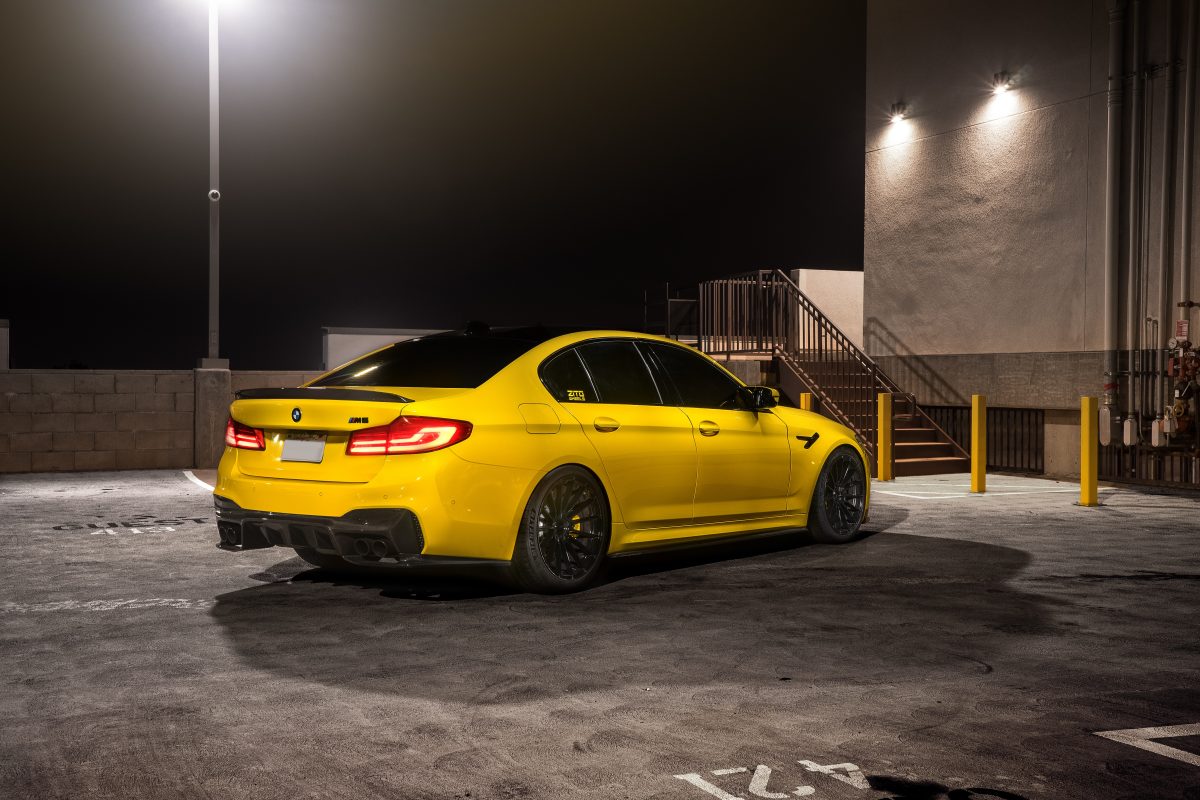 Tailored to Perfection
This car was tailored to perfection by an automotive enthusiast and really was built to slap the other F90 owners in the face. All of the pieces on this car fit like a glove and are backed by RW Carbon's fitment and quality guarantee to ensure the longevity of these pieces.
If you have any questions or are looking to get your hands on some carbon fiber, feel free to call us at 714-328-4406 or shoot us an email at info@rwcarbon.com
RW Carbon
(714) 328-4406
Monday – Friday: 8am-4pm
Saturday & Sunday: Closed