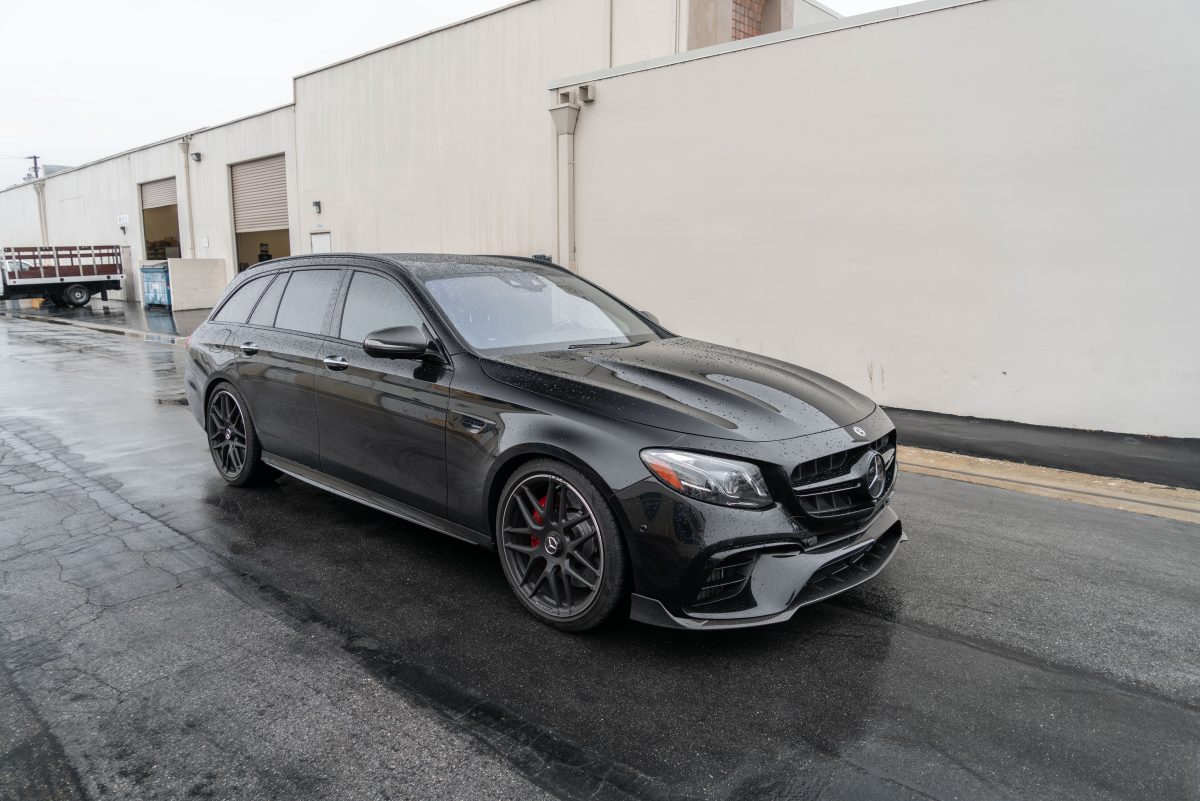 For anyone who keeps up with this type of car, you know that these are extremely rare in the United States. However, we were lucky enough to get one of these in at RW Carbon for some upgrades. This vehicle got our W213 BRS Carbon Fiber Front Lip and our Carbon Fiber Mirror Cap Replacements.
This car is very unique with the engine of an exotic car and the trunk space of your typical SUV all in the form of a wagon. The front end of this car received our BRS Style Carbon Fiber Front Lip to enhance the visual appeal. This W213 shares the same front end as the regular E63S Sedan which made the install a breeze.
The side of the car comes factory with black mirror caps in which we swapped out for our Carbon Fiber Mirror Cap Replacements. These mirror caps are also the same mirror caps as the E63S Sedan which helped with the seamless install.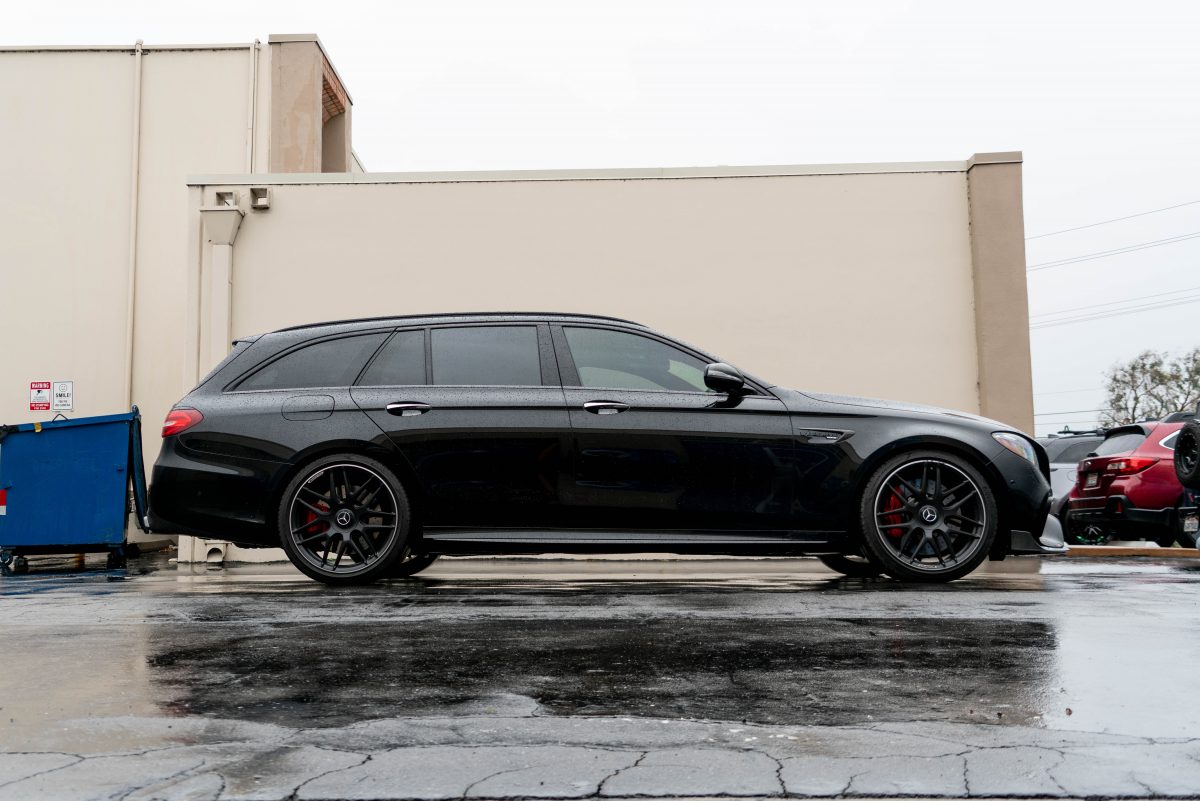 With these cars being much more popular outside of the United States, it was a pleasure to work on this vehicle at out Southern California location. If you are interested in getting some pieces for your vehicle, feel free to reach out at info@rwcarbon.com so that we can get you dialed in.
RW Carbon
(714) 328-4406
Monday – Friday: 8am-4pm
Saturday & Sunday: Closed