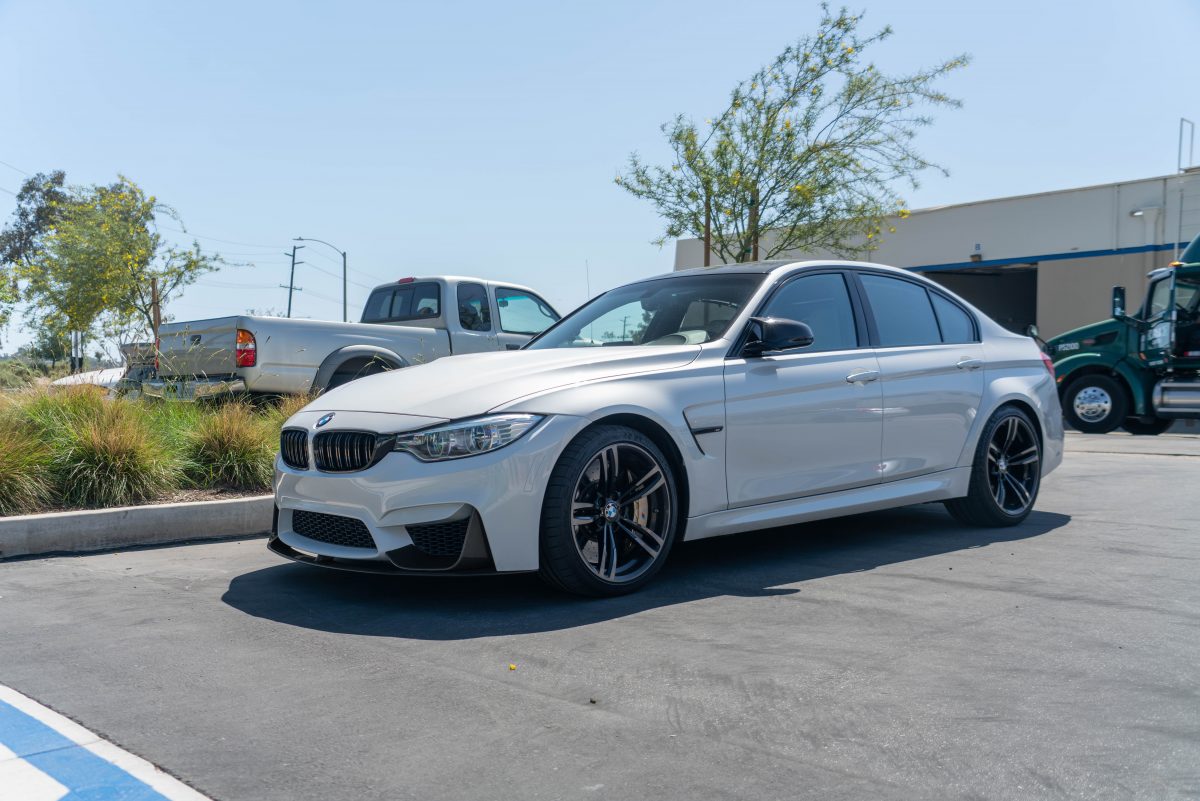 Combinations are endless when it comes to our performance style carbon fiber front lip. People often times pair this lip with carbon fiber grilles, mirrors, fender trims, side skirts, diffusers, and so on. The owner of this F80 decided to keep it plain and simple and got our Gloss Black Fender Trims, Performance Lip and Splitters, and Carbon Fiber Mirror Cap Replacements. With all of these combined together, it contrasted extremely well with the white color of the vehicle.
The front end of the stock F80 is relatively lackluster and is missing one crucial detail, and that is carbon fiber. With the front lip installed on this vehicle, it changed the look for the better considering it wasn't simply a lip but splitters as well. Some people love the look of the splitters, while others can live without them and opt for our CS Style Lip instead which does not require splitters to look as good.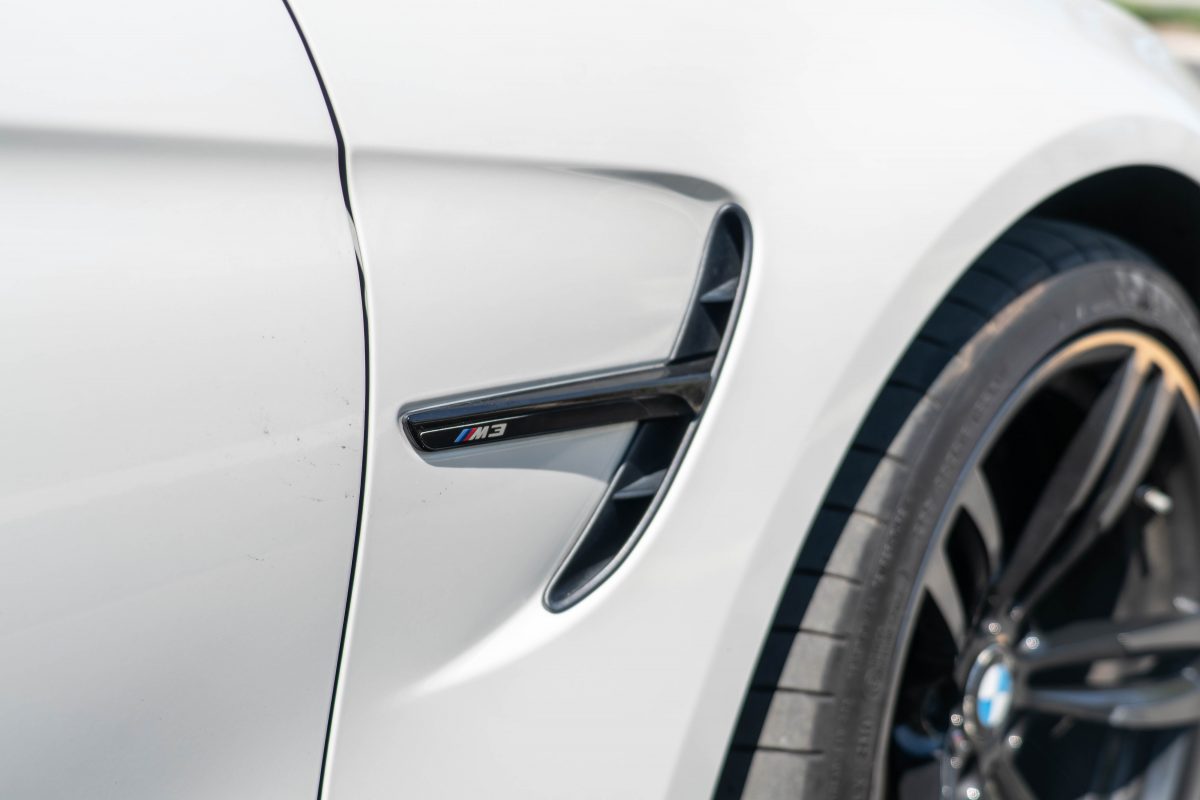 As we all know, chrome is becoming obsolete in the automotive enthusiast world today and unfortunately, the F80 comes stock with chrome fender trims which are begging for removal. These gloss black fender trims flow extremely well with the look of the newer vehicles and especially match the car if a front lip is present.
Lastly, our Carbon Fiber Mirror cap replacements directly replace the OEM paint matched caps that the vehicle comes stock with. Replacing these mirrors along with all of the other pieces such as the front lip and the fender trims tie the vehicle together beautifully. The customer came in with a vision on how he wanted his vehicle to look and we took that vision and executed upon it.
If you are looking to have any of these pieces or any other pieces installed on your vehicle, feel free to give us a call or shoot us an email at info@rwcarbon.com
RW Carbon
(714) 328-4406
Monday – Friday: 8am-4pm
Saturday & Sunday: Closed