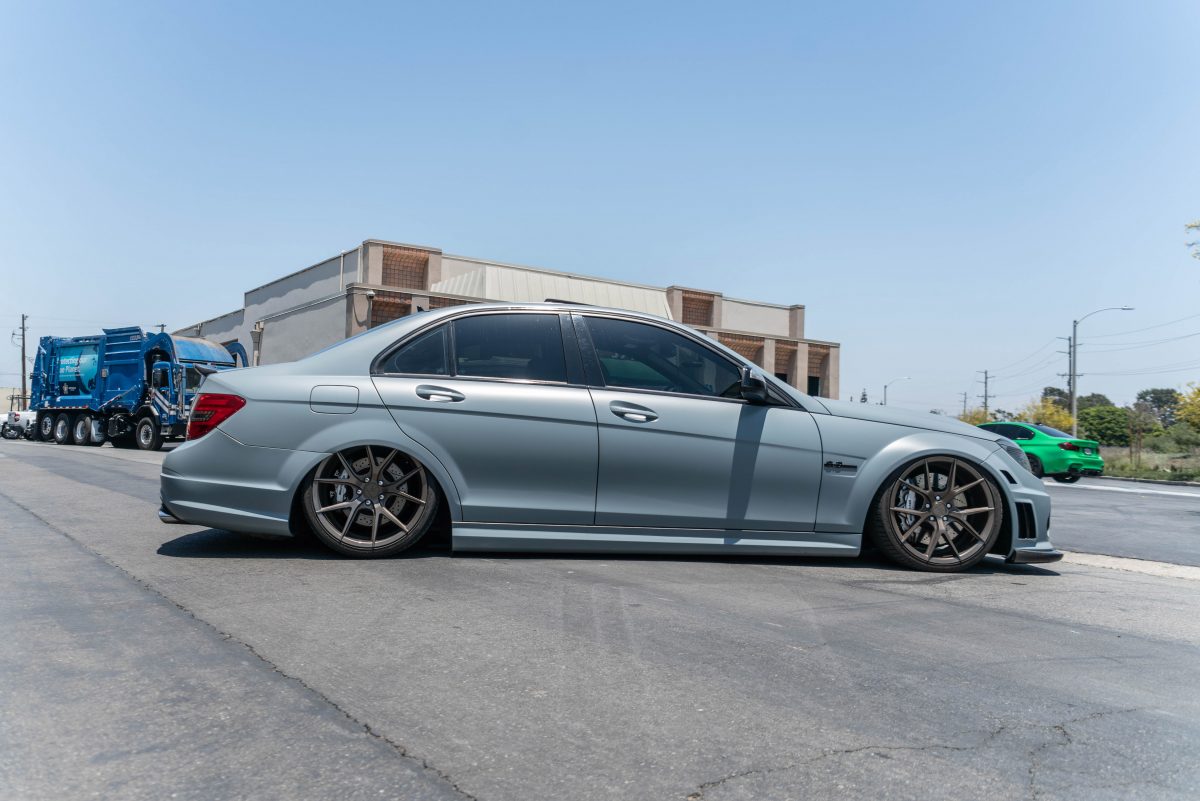 Even though the W204 is an older model car, we can all confidently say that when they are tastefully modified, these cars can look pretty sweet to any onlookers. At RW Carbon, we strive to provide a fresh touch of enhanced visual appeal to even that of an older model in hopes of giving it a more aggressive and modern look while not taking away from its original personality. Featured on this specific vehicle is our Arkym Style Carbon Fiber Rear Diffuser which really compliments the bags on this car.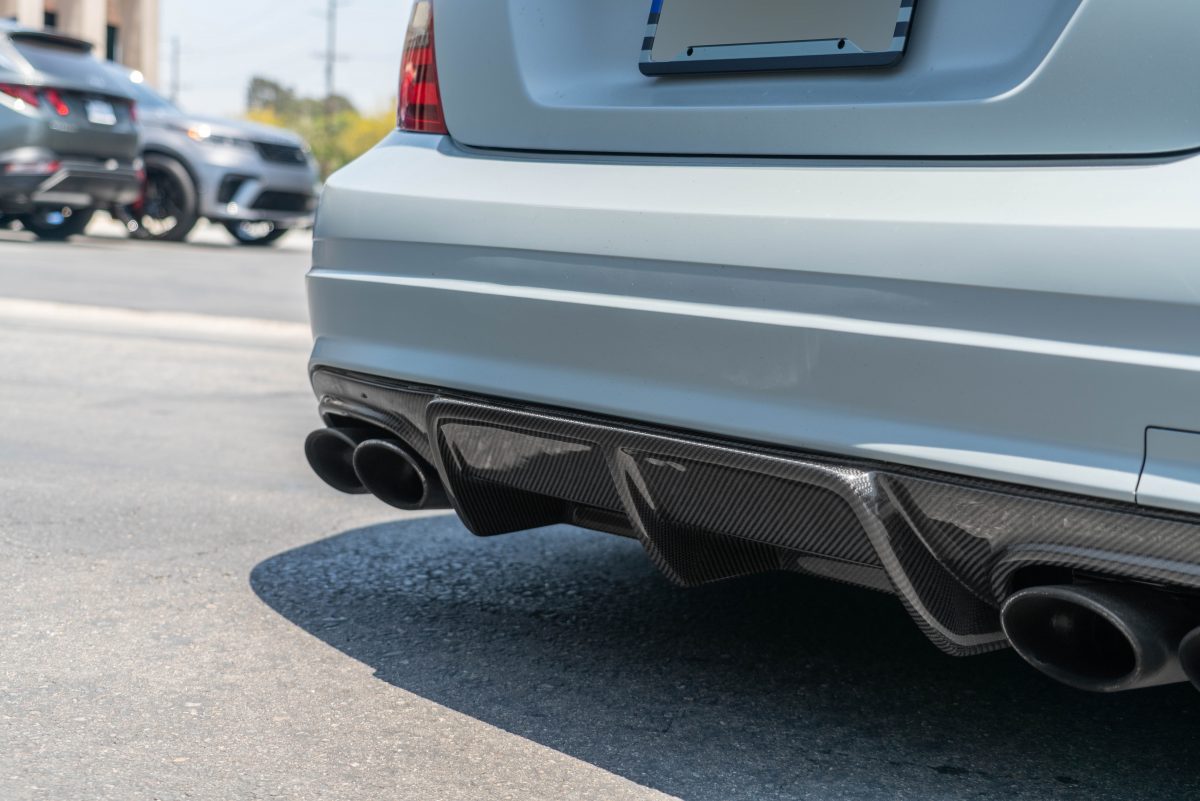 The diffuser has a very aggressively styled look, however it does not compromise the ride height despite its unique design. This diffuser directly replaces the OEM plastic diffuser that comes from factory with an intricate and modern full carbon fiber diffuser with a much more pleasurable design.
These W204's pack a serious punch that is felt with a mean 6.2L V8 engine handcrafted in Germany. Paired with the beautiful look of these vehicles, the car makes for an absolute driving machine that earns its right to be driven under any circumstance.
Aside from the Arkym Style Carbon Fiber Rear diffuser by RW Carbon, the customer also has a spoiler that seems to match and add to the aggressive design of the diffuser. In conjunction, both of these pieces work towards the same goal of not only enhancing the back end of the vehicle, but the car in its entirety.
While needless to say, the customer is thoroughly impressed with the job that we have completed. If you or anyone else you know have any further questions, please feel free to reach out to us via email info@rwcarbon.com or visit our website at www.rwcarbon.com. We would love to hear from you about your cars, comments, and or questions.
RW Carbon
(714) 328-4406
Monday – Friday: 8am-4pm
Saturday & Sunday: Closed