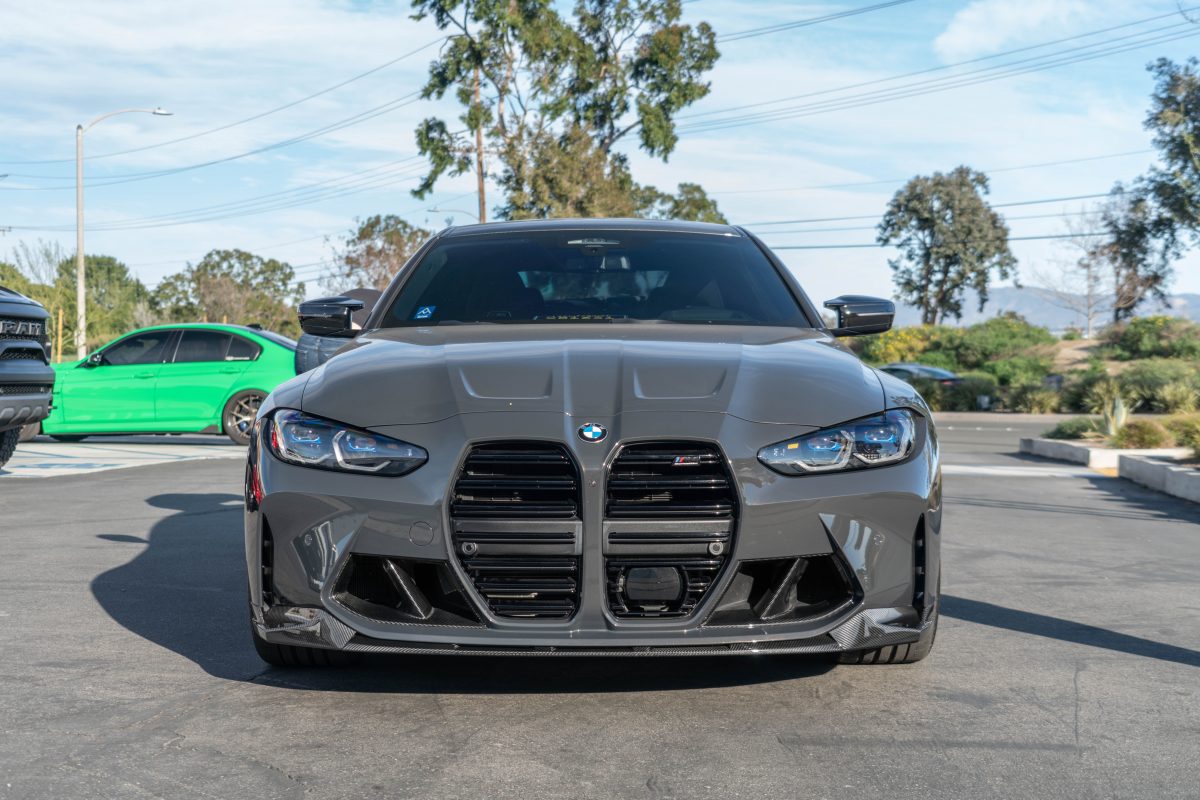 This new G82 M4 came by the shop for a carbon fiber makeover. Our new G82 parts are the perfect add on's to make your ride stand out on the road. This Dravit Gray paint job goes along perfectly with our aggressive and gloss finish carbon fiber parts. Featured on this build is our Performance Style Carbon Fiber Front Lip, OEM Style Carbon Fiber Diffuser, Carbon Fiber Fender Trims, and Carbon Fiber Brake Duct Trims.
This G80/G82/G83 Performance Style Full Front Lip incorporates great design elements that match the flow of the body lines of the car, all while maximizing ground clearance with a aggressive look.
These fender trims are more of a subtle, modern, but at the same time aggressive exterior accessory that adds simple curb appeal to your G82 or G83.
RW Carbon now has replacement style carbon fiber front brake duct trims for the G8X that simply clips into the slot left open by the OEM trim. These are the perfect add on to your front bumper that match great with the carbon fiber front lip.
This BMW G8X M3/M4 OEM Style Carbon Fiber Diffuser offers the peak aggressive appearance for your M3 or M4. This new rear diffuser is a part that you simply can't go without. Just like the rest of our product line this OEM Style carbon fiber diffuser comes with the RW superior fitment and quality guarantee. Installation is purely bolt-on and does not require and special modifications or cutting.
If you or anyone else you know have any further questions, please feel free to reach out to us via email info@rwcarbon.com or visit our website at www.rwcarbon.com. We would love to hear from you about your cars, comments, and or questions.
RW Carbon
(714) 328-4406
Monday – Friday: 8am-4pm
Saturday & Sunday: Closed