Traditional Carbon Fiber vs. Forged Carbon: Find Your Look
Carbon fiber have been around since the late 1800s. Its more well known use within the automotive industry didn't become more apparent until the mid 1950s. Carbon fiber was made with the idea of producing a composite that was both lightweight and durable. Its use became popular for wide variety of vehicles in which were used for an assortment of uses and tasks. It found popularity in racing as each vehicle part that was replaced with carbon fiber immediately became more lightweight which was crucial towards placements for time. More recently, automotive enthusiasts have turned towards carbon fiber for unique and aesthetic aero upgrades for additional or replaced vehicle parts including but not limited to trunk spoilers, front lips, side skirts, diffusers, and mirrors.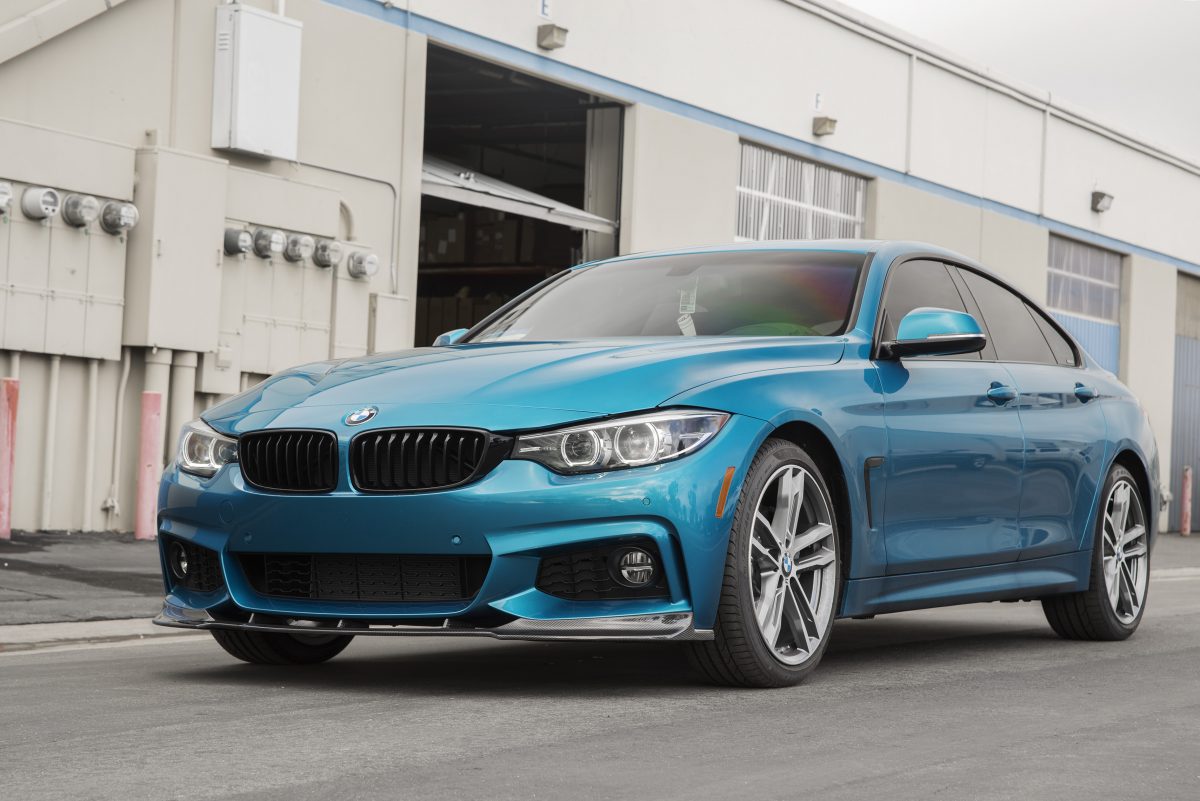 Carbon fiber is created with organic polymers and synthetic resins which are fused together in rayon, petroleum pitch, or in most most cases, the polyacrylonitrile (PAN) process. In this process, the ingredients are mixed and spun into fibers. These fibers are then more securely bonded within a chemical process. High heat and pressure is then applied in a carbonizing process, creating a more tightly formed bond. The fibers go through an oxidized stage to once again iron out the bonding properties. After this, the fibers are coated, wound, and cut into any weave or application needed. The aftermath of this process is a material that can be produced in almost any shape which is essential towards cosmetic aero parts. Besides looking unique, these parts are extremely lightweight and pound for pound stronger than that of steel.
Forged carbon is carbon fiber's younger brother. The Italian automobile manufacturer Lamborghini invented what is now known the be forged composite or forged carbon in the mid 2000s. From a technical standpoint, it's made similarly to that of traditional carbon fiber however it's made from a paste or bits and pieces of cut carbon fibers which are then placed into a large compression mold. The resin is infused inside under the large amount of pressure. Unlike carbon fiber, there is no weave pattern as the forged carbon "patterns" are completely different in each part created. The finished product comes out to that similar to a marbled appearance.
Both traditional carbon fiber weave and forged carbon composite offer two unique styles and aesthetics. On the construction front, both are created to be both lightweight and extremely durable. Forged carbon is typically slightly more expensive than its traditional carbon fiber counterpart due to the manufacturing differences. For most general consumers looking for some cosmetic upgrades for their vehicle however, the primary factor will be simply how they look. Different people brings an amalgamation of different preferences in style. Traditional carbon fiber offers a very streamlined aesthetic. The carbon fiber weave will appear to be the same on each desired part that is used on the vehicle. Our parts are primarily made in a 2×2 weave (1×1 custom ordered) and the "pattern" is produced consistently, making it the least "flashy" of the two styles. Forged carbon includes the conjunction of many different chopped carbon fibers in a completely random orientation which makes each and every piece truly unique to its owner. Its style comes across as more of an eye catch.
No matter which style you may choose, it'll serve as an aesthetic upgrade that will bring your vehicle to life in a way that it wasn't prior. There is no right or wrong answer to the question of "Which version of carbon fiber is right for me?", as it's purely preference. Have more questions about carbon fiber and forged carbon? Please email us at info@rwcarbon.com or give us a call at 714-328-4406 and we will be happy to explain the differences further. You may also visit our location in Southern California in which we may show you the difference in-person to help you make up your mind.
RW Carbon
(714) 328-4406
Monday – Friday: 8am-4pm
Saturday & Sunday: Closed