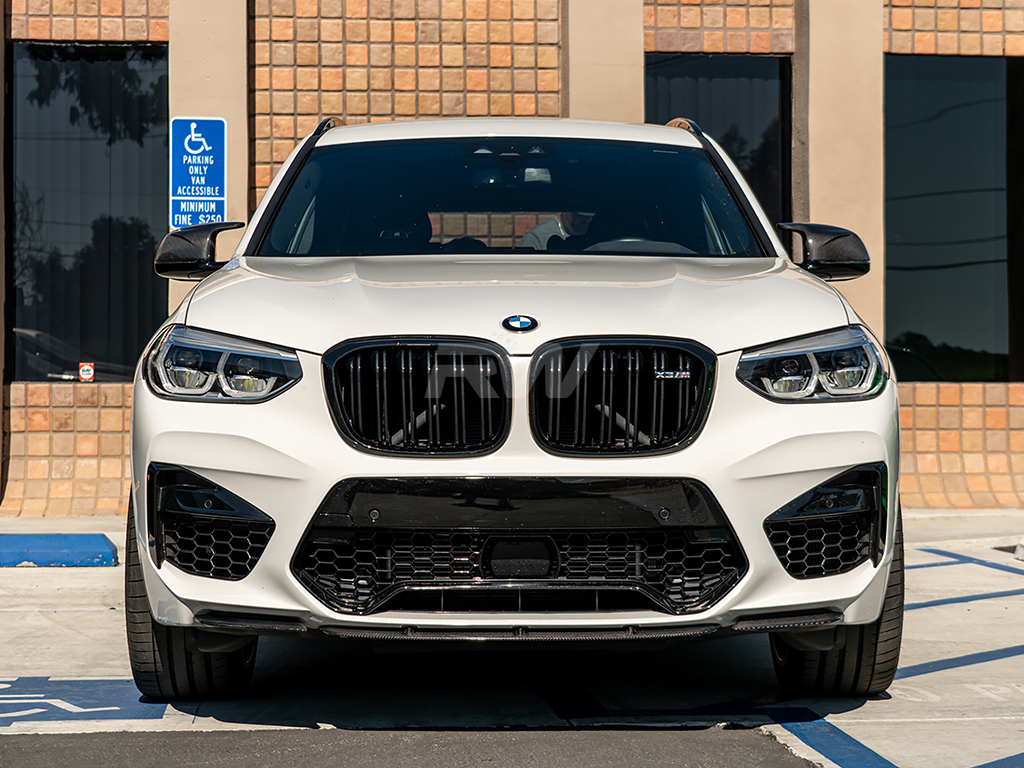 The BMW F97 X3M is a beast of an SUV no matter the circumstances. The addition of carbon fiber brings this vehicles exterior up to match what is underneath the hood. Featured on this vehicle is our RWS Carbon Fiber Front Lip, Side Skirt Extensions, Carbon Fiber Diffuser, and RWS Carbon Fiber Mid Spoiler.
This carbon fiber front lip spoiler is designed in our own warehouse by enthusiasts and for enthusiasts. Made from genuine 2×2 weave carbon fiber, you can be sure you'll receive looks as you traverse the open road.
Continuing on the trend of our very own RWS parts, we have our signature carbon fiber side skirt extensions. Unmatched in aggression and style, these side skirts along with all of our other carbon fiber parts are encased in a UV-resistant clear coat to allow the parts to truly shine for the years to come.
Rounded out the back end of this vehicle is our carbon fiber rear diffuser. This diffuser offers an extra boost to the curbside appeal. Backed by our superior fitment and quality guarantee like our other parts, you can be sure you'll receive a part that you can appreciate and enjoy.
This carbon fiber mid spoiler brings the carbon fiber package full circle. Without being too abrasive, this spoiler offers the perfect amount of added aggression and style. Installation can be completed relatively quickly by us if you'd like to have your car brought into our Southern California facility.
If you or anyone else you know have any further questions about our RW Carbon Fiber for the BMW F97 X3M or our carbon fiber parts in general, please feel free to reach out to us via email at info@rwcarbon.com or visit our website at www.rwcarbon.com. We would love to hear from you about your cars, comments, and/or questions.
RW Carbon
(714) 328-4406
Monday – Friday: 8am-4pm
Saturday & Sunday: Closed