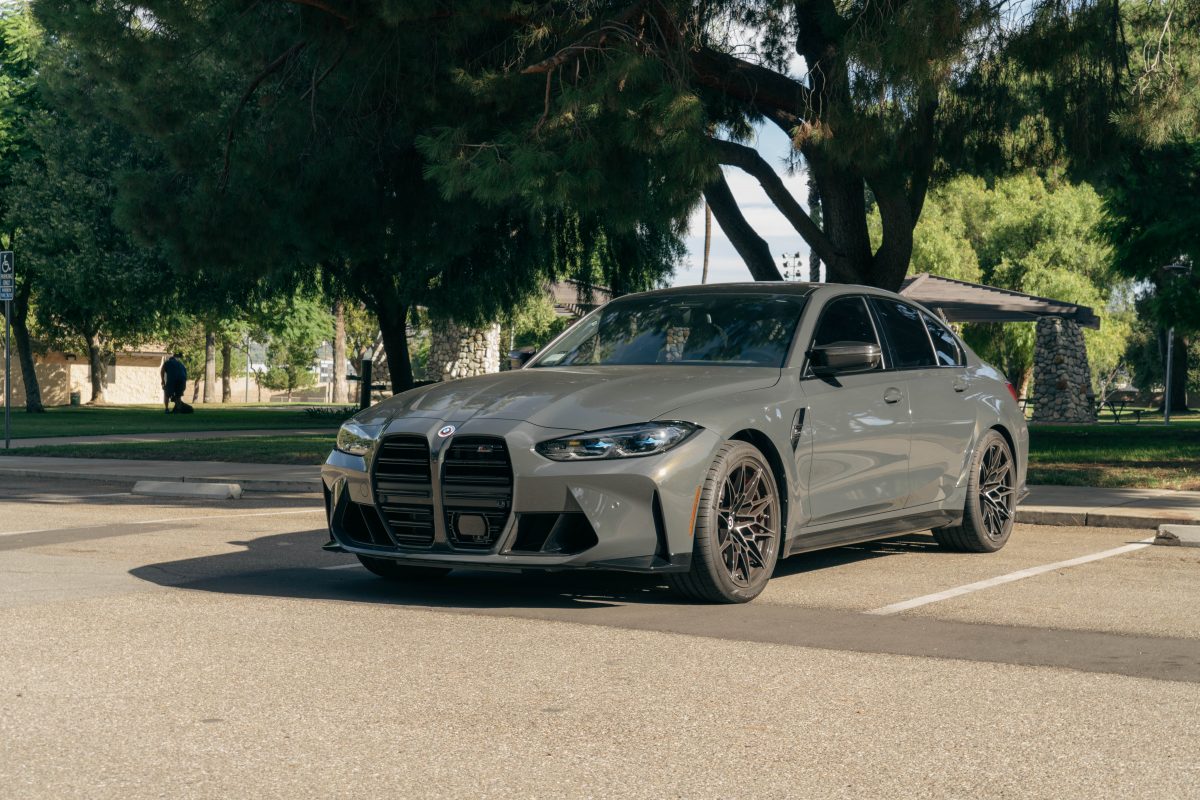 RW Carbon has had an assortment of project cars throughout the years ranging from an F87 M2, F80 M3, F90 M5, W205 C63 in the past to our current lineup. Our current lineup consists of a C190 GTC, F95 X5M, and now the G80 M3 pictured above. This G80 M3 is colored Dravit Grey Metallic which looks fantastic complemented by carbon fiber.
Phase 1 – Carbon Fiber
Our first carbon fiber kit for this G80 M3 will include our 3D Style Full Carbon Fiber Front Lip, OEM Style Full Carbon Fiber Side Skirts, Carbon Fiber Mirror Cap Replacements, CSL Style Carbon Fiber Grille, OEM Style Carbon Fiber Diffuser, Carbon Fiber Brake Duct Trims, V2 Carbon Fiber Side Vent Covers, CS Style Carbon Fiber Trunk Spoiler, and Carbon Fiber Engine Cover. These can be seen below.
If you or anyone else you know have any further questions about these RW BMW G80 M3 project vehicle and parts or our carbon fiber parts in general, please feel free to reach out to us via email at info@rwcarbon.com or visit our website at www.rwcarbon.com. We would love to hear from you about your cars, comments, and/or questions.
Here is the final result of installing a full RW Carbon kit on our shop G80. This kit took our G80 to the next level improving every visual aspect of the car. The front lip, grilles, and brake duct trims give the front end of the car an aggressive yet sleek look. Moving to the rear of the vehicle, the CS spoiler and diffuser gave the rear end a facelift making for a much more sporty backend. Lastly, a subtle touch to the sides, our mirror cap replacements which gives the vehicle carbon on all corners.
Phase 2 – Wheels
No project car is complete without the perfect set of wheels. Our shop G80 M3 is sporting a fresh set of 827 M wheels in gold, hand-picked to perfectly complement it's body color and carbon fiber weave that can be found at every angle.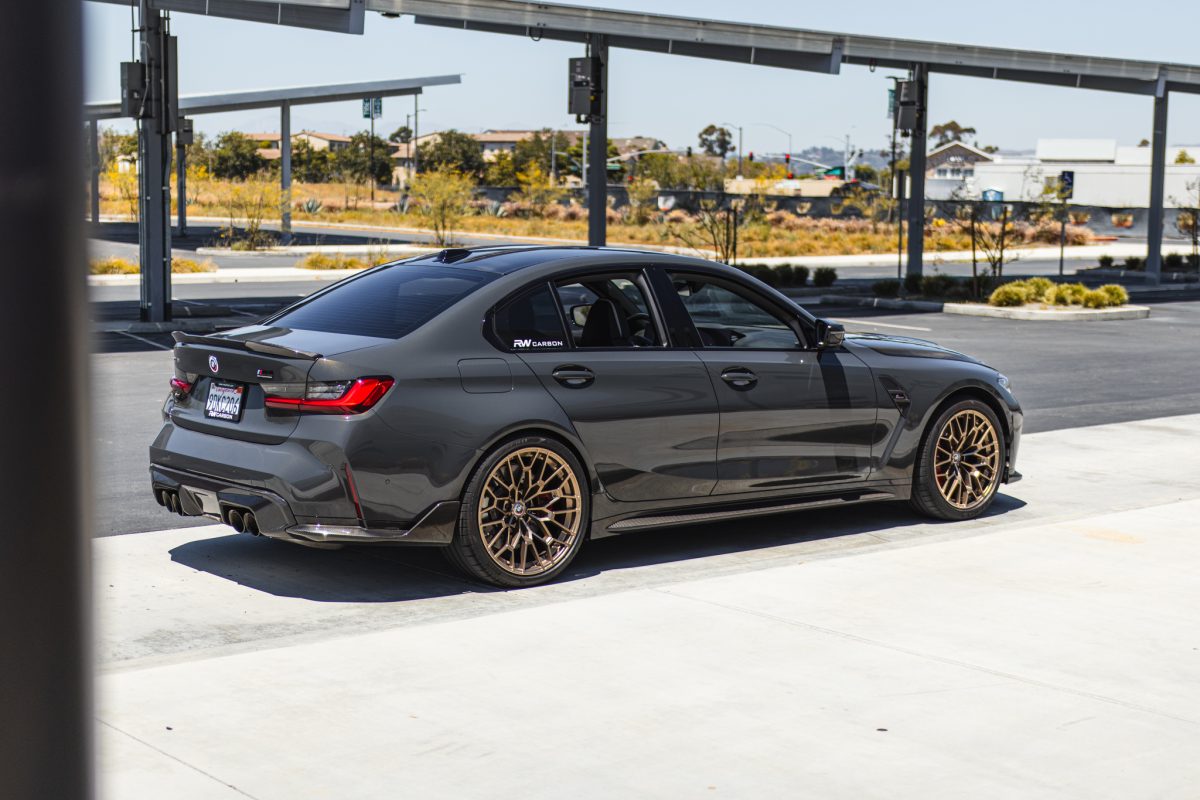 RW Carbon
(714) 328-4406
Monday – Friday: 8am-4pm
Saturday & Sunday: Closed