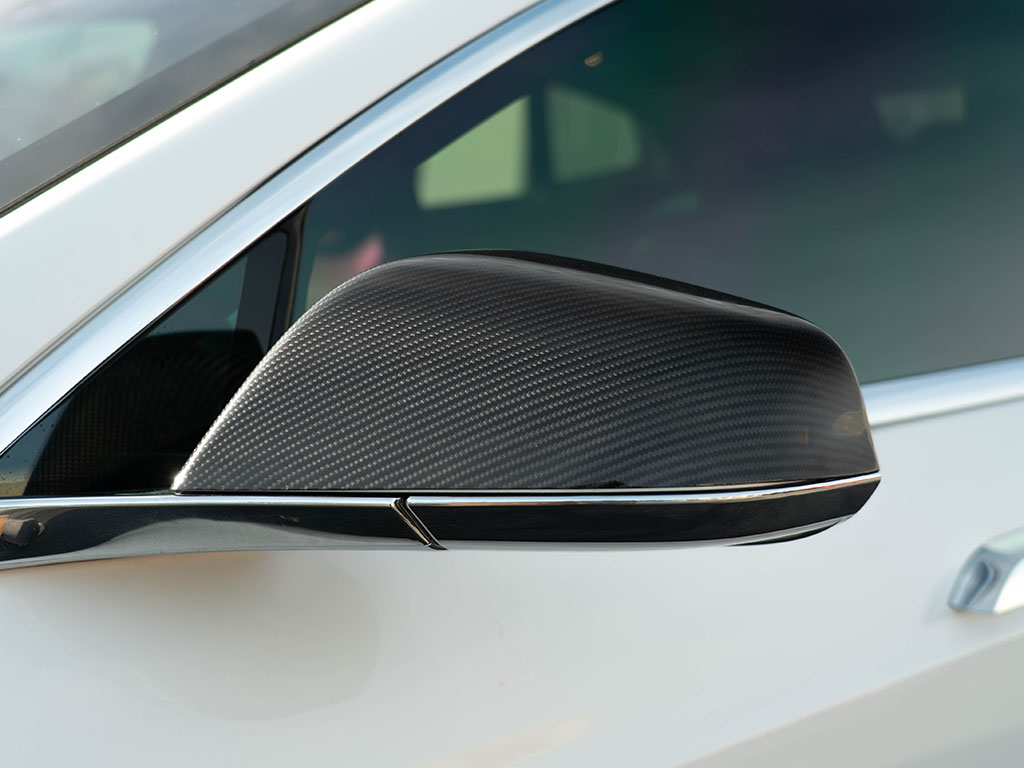 Tesla Model S (12-20) CF Mirror Covers
Recently we had a new customer bring in their Tesla Model S wanting to begin the journey for their build. Our customer had plans to start small so we decided to start him off with RW's Tesla Model S (12-20) Carbon Fiber Mirror Covers, which made a huge difference compared to the OEM mirror covers with factory paint.
RW's Tesla Model S carbon fiber mirror covers features 100% full carbon construction with a non plastic base. This produces a product that is much more resilient and combats degrading over time. RW Carbon is committed to providing the highest quality carbon fiber parts to the community and these Tesla carbon fiber mirror covers are no exception! The installation for this product is quite simple, these mirror covers are taped over the existing OEM mirrors with double sided 3M tape.
If you have any questions or your looking to get your hands on some of our Tesla products please feel free to contact one of our Carbon Fiber Specialists at info@rwcarbon.com or by phone at 714-328-4406. Our office in Anaheim is open from 8:00AM to 4:00PM PST. If you or anyone else you know have any further questions about our shipping process or our carbon fiber parts in general, please feel free to reach out to us via email at info@rwcarbon.com or visit our website at www.rwcarbon.com. We would love to hear from you about your cars, comments, and/or questions.
RW Carbon
(714) 328-4406
Monday – Friday: 8am-4pm
Saturday & Sunday: Closed