BMW enthusiasts, are you ready to take your ride to the next level with the latest in carbon fiber technology? Look no further than RW Carbon and their selection of carbon fiber upgrades for the BMW G22, specifically the 2022 BMW 440i Gran Coupe.
One of the most popular upgrades from RW Carbon is our full carbon fiber rear diffuser. This addition not only enhances the overall look of the car's rear end, but it also adds a sporty and aggressive touch to the car's appearance. The carbon fiber material also gives the diffuser a sleek and smooth finish, making it stand out against a standard plastic diffuser.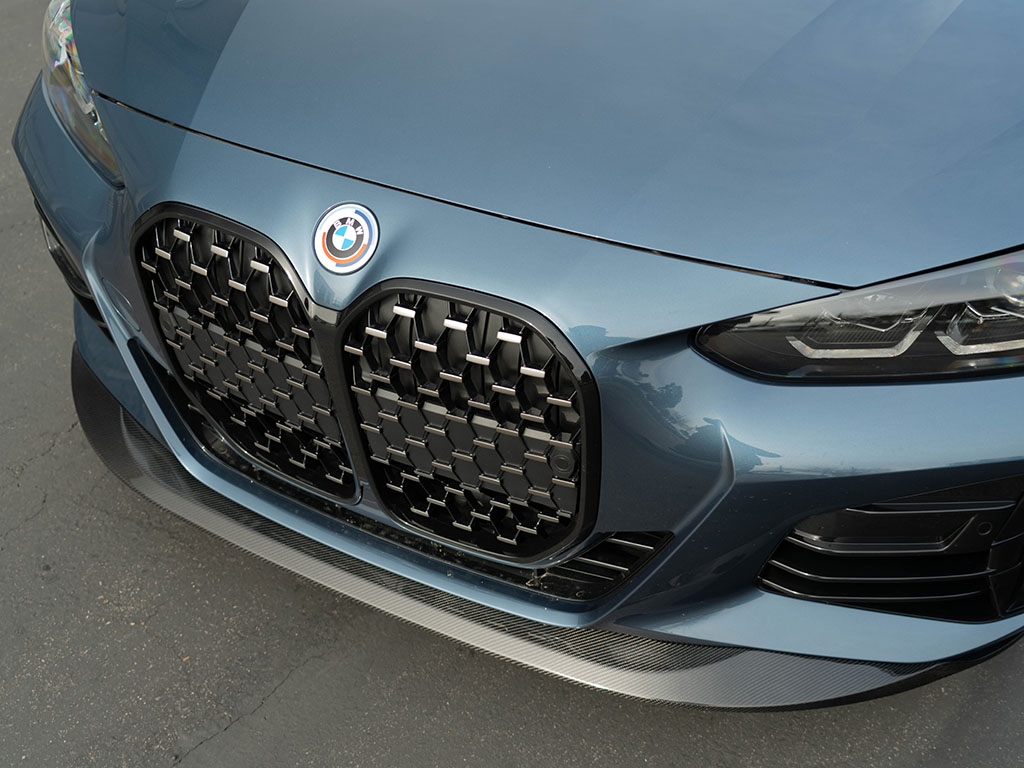 In addition to the diffuser, RW Carbon also offers a performance style carbon fiber front lip. This upgrade is designed to enhance the car's overall appearance, giving it a more aggressive and sporty look. The carbon fiber material of the front lip also adds a touch of elegance and luxury to the car's appearance.
Another popular upgrade is the carbon fiber mirror cap replacements. These replacement caps give the car a sleek and sporty look while also adding a touch of elegance to the car's overall appearance. The carbon fiber material of the mirror caps also gives them a smooth and glossy finish, making them stand out against standard plastic mirror caps.
In conclusion, these carbon fiber upgrades from RW Carbon are the perfect way to give your BMW 440i a new look. Not only do they enhance the car's appearance, but they also give it a sporty and aggressive touch. Upgrade your BMW with a carbon fiber diffuser, front lip, and mirror cap replacements from RW Carbon today and make your car stand out on the road!
If you or anyone else you know have any further questions about these RW G22 parts or our carbon fiber parts in general, please feel free to reach out to us via email at malakai@rwcarbon.com or visit our website at www.rwcarbon.com. We would love to hear from you about your cars, comments, and/or questions.
RW Carbon
(714) 328-4406
Monday – Friday: 8am-4pm
Saturday & Sunday: Closed