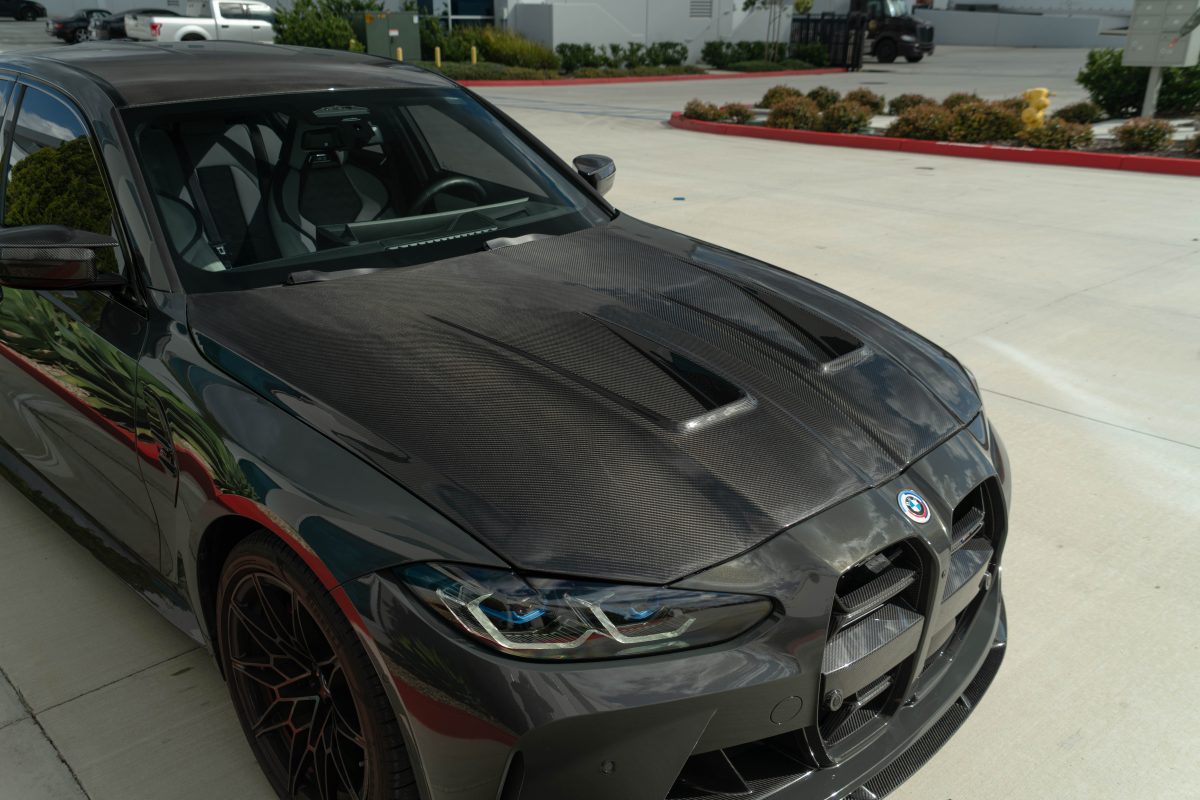 The newest addition to the RW Carbon G80 M3 project car, our DTM Carbon Fiber Hood. This DTM carbon hood is unlike anything currently on the market for the G80. This carbon fiber hood features a superior lightweight design and aggressive styling making it one of the more sought after hoods on the market for these vehicles.
The hood is crafted using a 2×2 carbon fiber weave pattern with integrated hood vents to meet styling with functionality. Alongside the weave construction, these DTM carbon hoods are finished with a high gloss UV resistant clear coat to ensure your carbon fiber is looking good 100% of the time.
These hoods also fit both the G80 M3 and the G82 M4 so whether you are rocking with the coupe or the sedan, this will fit both options. This hood also pairs extremely well with other carbon fiber from RW so you can rest assured that each piece added to your vehicle will match with perfection.
Looking to get your hands on one of these hoods? Feel free to reach out to us at info@rwcarbon.com or by phone at 714-328-4406 and one of our sales representatives will be happy to help you out.
RW Carbon
(714) 328-4406
Monday – Friday: 8am-4pm
Saturday & Sunday: Closed