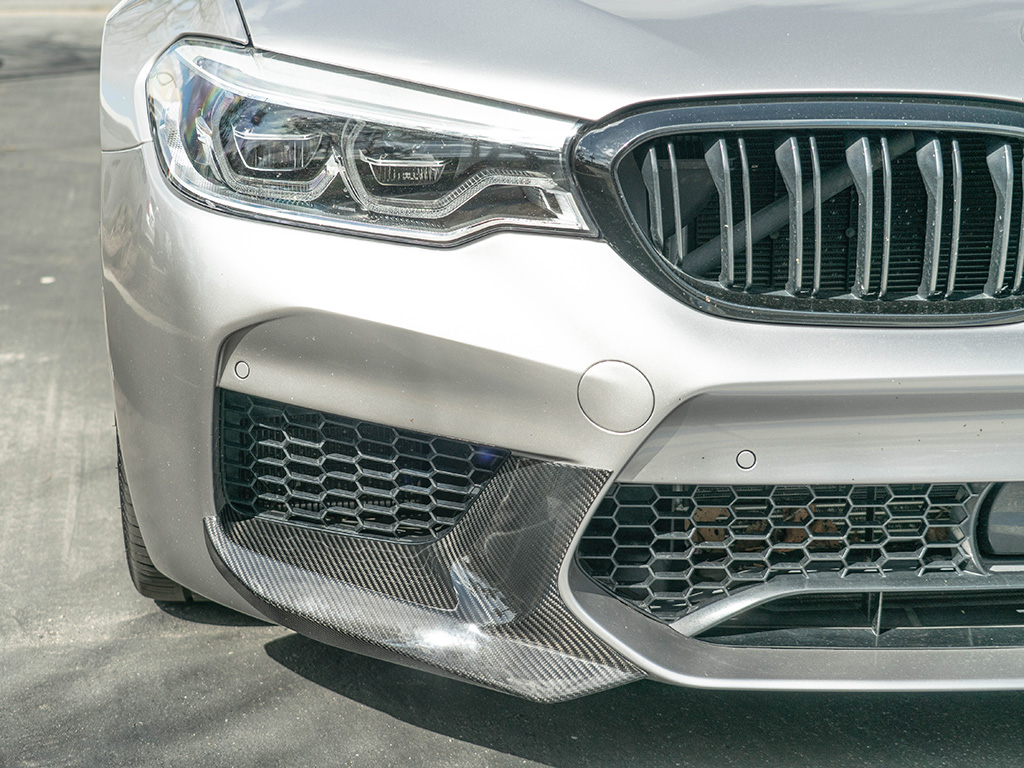 RW Carbon's BMW F90 M5 Performance Style Carbon Fiber Splitters are a great way to add an aggressive look to the front end of your vehicle. These splitters are designed to enhance the aerodynamics of your car while also adding a stylish touch.
Constructed with a 2×2 weave, these splitters will perfectly match other RW Carbon or OEM parts that you may have installed on your car. This makes it easy to achieve a cohesive and stylish look across your entire vehicle.
The BMW F90 M5 Performance Style Carbon Fiber Splitters are made from high-quality materials, ensuring durability and longevity. They are designed to withstand harsh driving conditions and maintain their appearance even after years of use.
Installing these splitters is a straightforward process that can be done by our professionals or an experienced DIYer. They come with all the necessary hardware, making installation a breeze.
If you have any questions or you're looking to get your hands on some of our F90 products please feel free to contact one of our Carbon Fiber Specialists at info@rwcarbon.com or by phone at 714-328-4406. Our office in Anaheim Hills is open from 8:00AM to 4:00PM PST.
RW Carbon
(714) 328-4406
Monday – Friday: 8am-4pm
Saturday & Sunday: Closed