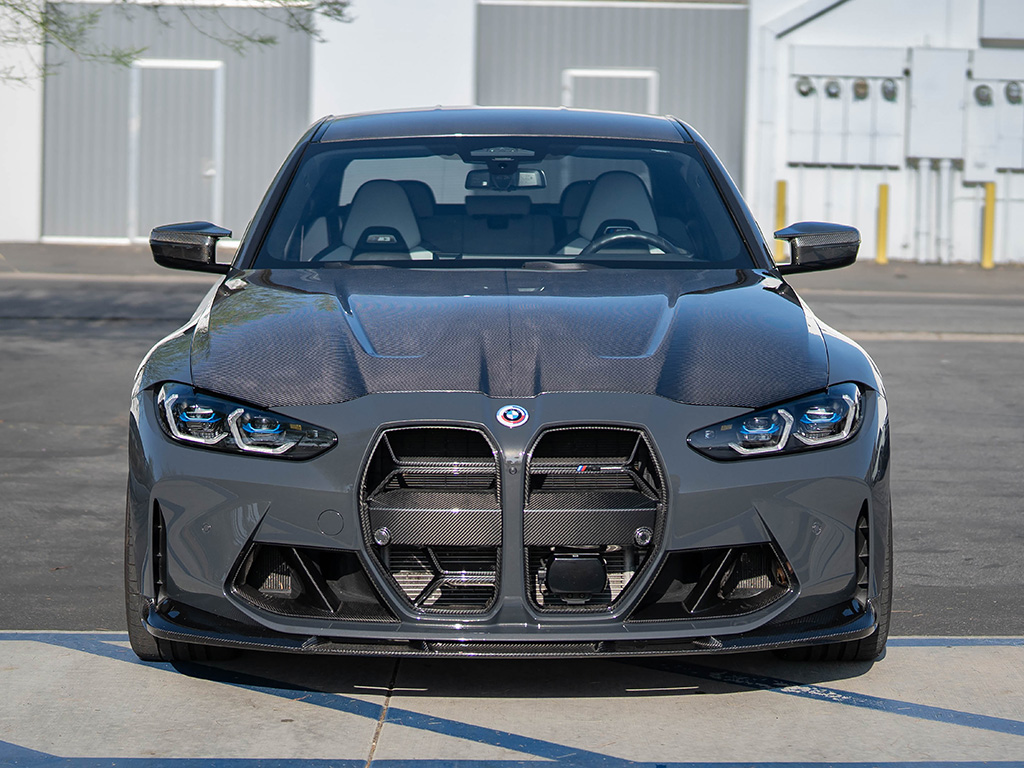 Are you a proud owner of a 2021+ BMW G80, G82, or G83? If so, we have some exciting news for you! RW Carbon is thrilled to introduce our brand-new BMW G8X Carbon Fiber CS Hood, a stunning upgrade that not only enhances your vehicle's aesthetics but also offers some practical benefits.
1. Compatibility Across the G8X Series
One of the standout features of the RW Carbon Fiber CS Hood is its universal compatibility with all 2021+ BMW G80, G82, and G83 models. No matter which G8X series you own, you can trust that this hood will be a perfect fit for your vehicle.
2. Shedding Weight in Style
Looking to shed some weight from your car without compromising on style? This carbon fiber hood is your answer! Crafted from a high-quality 2×2 carbon fiber weave, it's not only lightweight but also exceptionally strong. By installing this hood, you can reduce your vehicle's weight by approximately 20 pounds, which can enhance the overall driving experience and fuel efficiency.
3. Perfect Fitment
We understand the importance of seamless fitment when it comes to aftermarket upgrades. That's why our BMW G8X Carbon Fiber CS Hood is engineered for perfect fitment. You won't have to worry about gaps or inconsistencies; it will blend seamlessly with your BMW's design, giving it a sleek and sophisticated appearance.
At RW Carbon, we take pride in offering high-quality carbon fiber products that not only look great but also perform exceptionally well. While this hood won't directly impact your vehicle's handling or performance, it will undoubtedly turn heads and make your BMW stand out on the road.
Upgrade your BMW G8X series with the RW Carbon Fiber CS Hood today! Experience the perfect fit, reduced weight, and the captivating allure of carbon fiber. Elevate your BMW's style game with this exceptional addition.
RW Carbon
(714) 328-4406
Monday – Friday: 8am-4pm
Saturday & Sunday: Closed