Hey there, car enthusiasts! We recently had an exciting day at RW Carbon, as we had the pleasure of helping a customer take their BMW G80 M3 to the next level. We planned a photoshoot and video session under a nearby bridge that gave us some pretty cool content. Let's dive into the details of the carbon fiber parts our customer picked up from us and how it transformed their ride.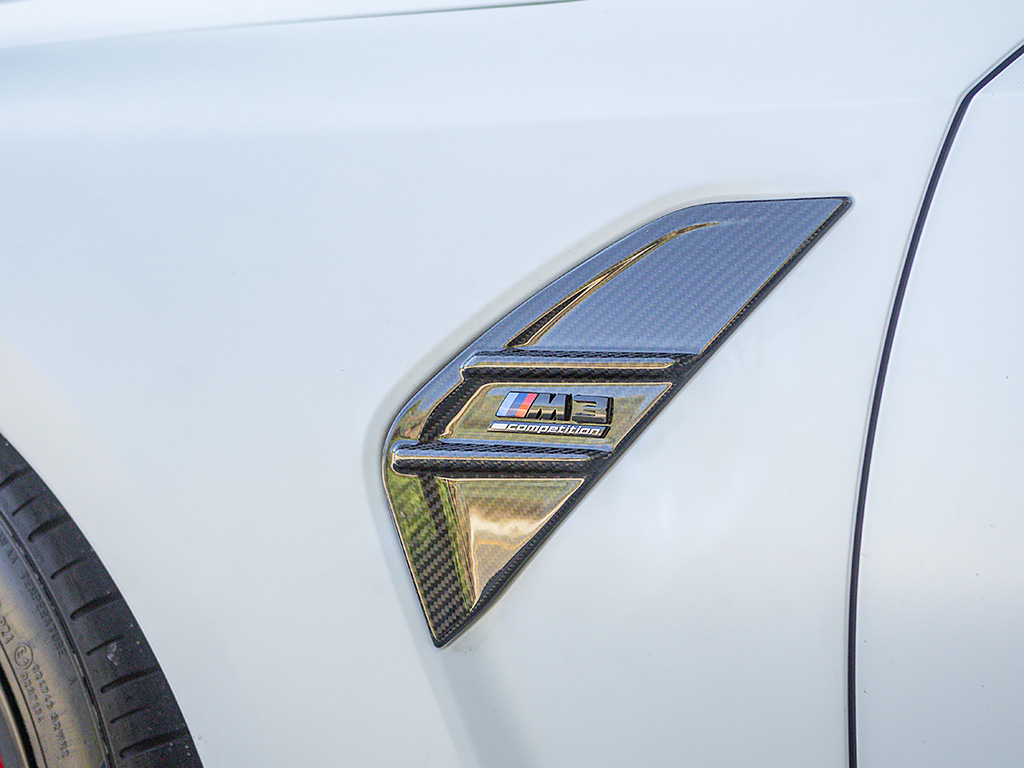 BMW G80 M3 V2 Carbon Fiber Side Vent Covers: These sleek side vent covers give the car a sporty edge. Crafted in a 2×2 carbon fiber weave, they add a touch of sophistication to the exterior.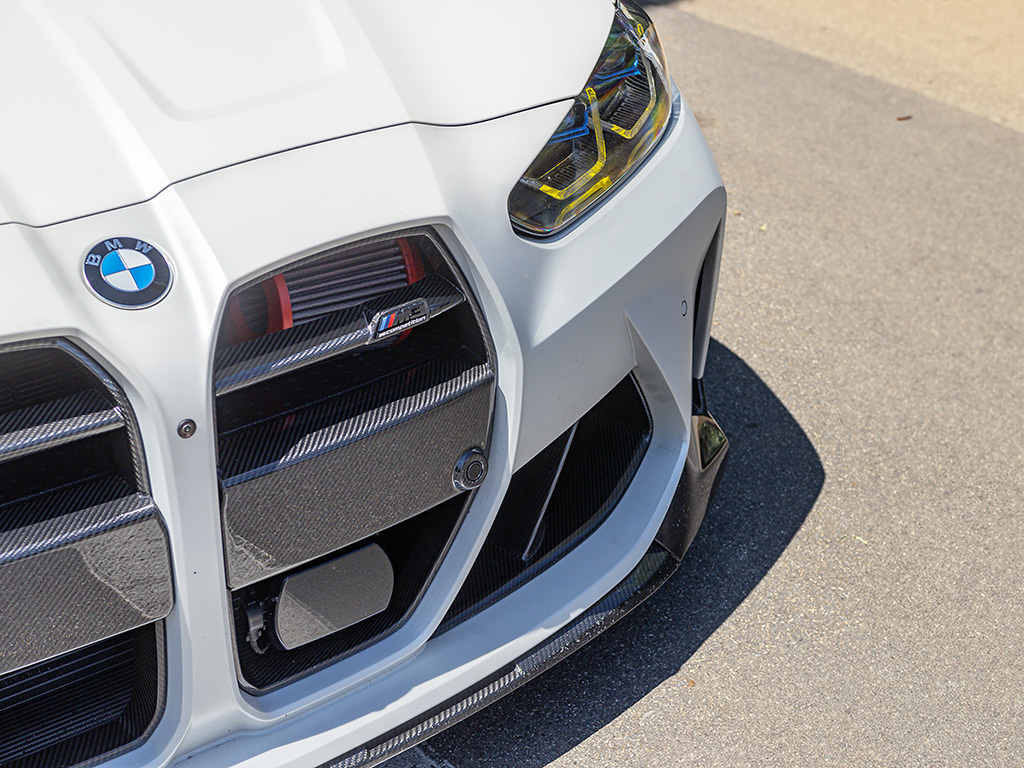 BMW G80 M3 DTM Carbon Fiber Grille: The DTM-inspired grille is all about style. It not only looks a lot more aggressive compared to the OEM grille but also complements the overall design of the car with its precise fit and finish.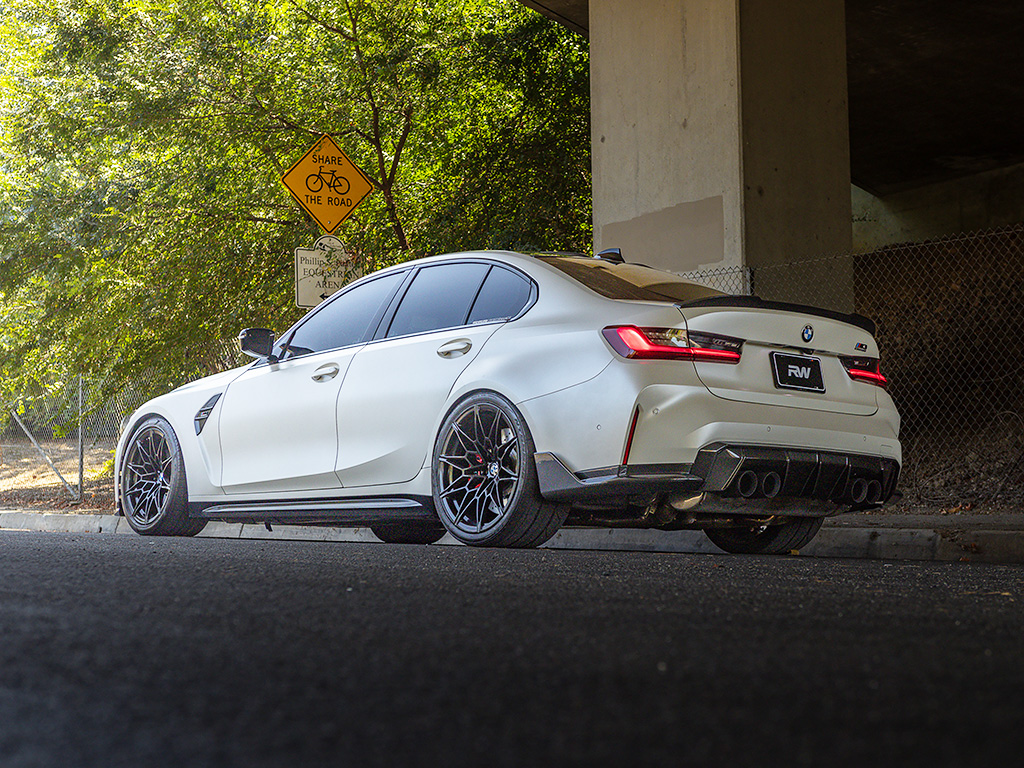 BMW G80 M3 CF Performance Style Diffuser Sides: These diffuser sides add a touch of aggression to the rear of the G80 M3 giving it some extra flair. The carbon fiber weave is not just strong but also visually striking.
BMW G80 M3 CS Style Carbon Fiber Trunk Spoiler: A spoiler that means business! This CS-style trunk spoiler adds an extra layer of personality to the car. If your going with a full kit you must have a spoiler as well.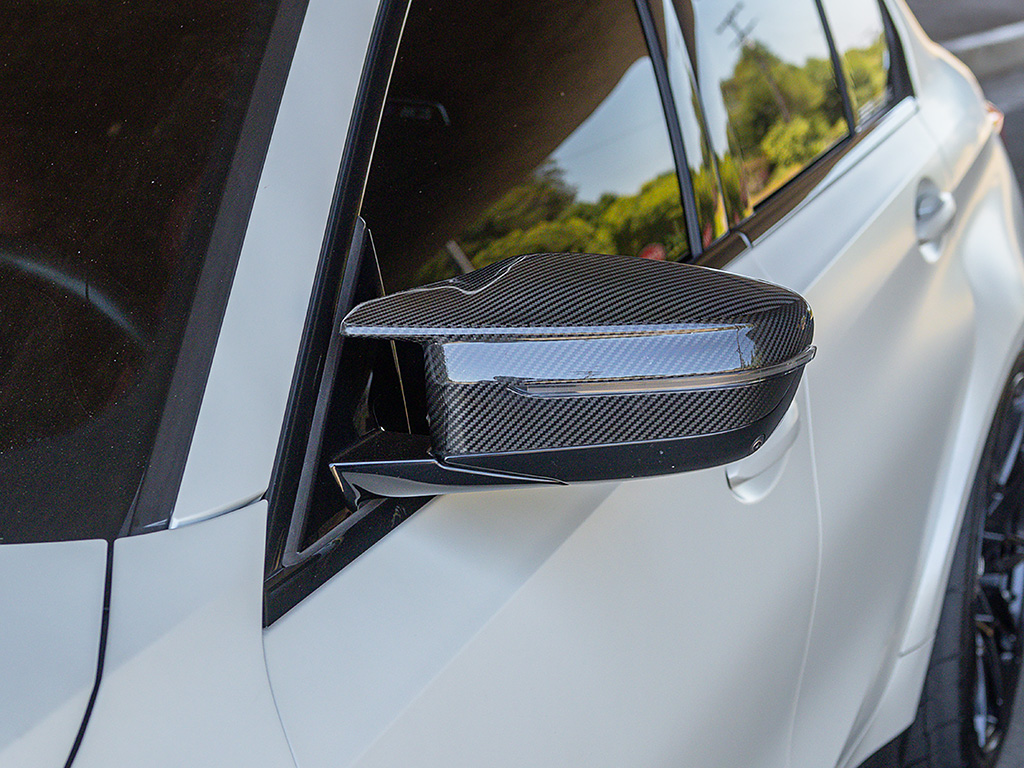 BMW G80 M3 Carbon Fiber Mirror Cap Replacements: The mirror caps might seem like a small detail, but they make a big difference in the overall look of the car. Carbon fiber mirror caps are an easy way to make a statement.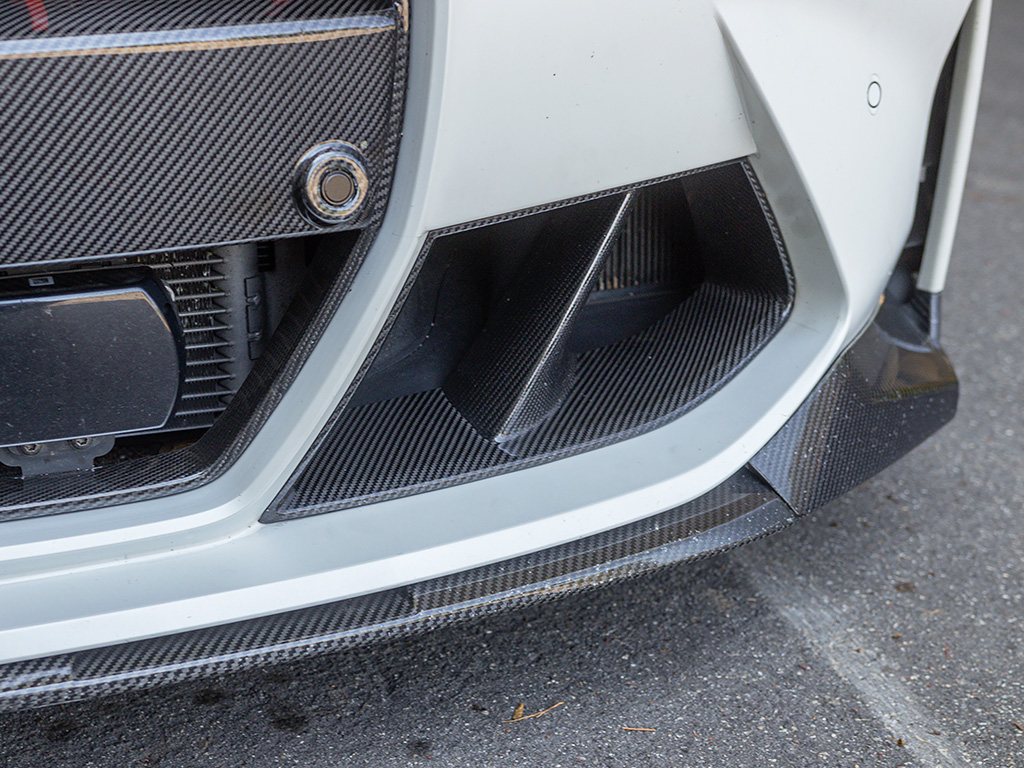 BMW G80 M3 Carbon Fiber Brake Duct Trims: Enhance the front-end aesthetics with these carbon fiber brake duct trims. They're a subtle yet impactful addition compared to the basic gloss black OEM trims.
BMW G80 M3 Performance Style Carbon Fiber Front Lip: The front lip is a head-turner. It gives the car a more aggressive stance and is sure to grab attention. This lip ties in the front end perfectly together with all the other carbon fiber upgrades.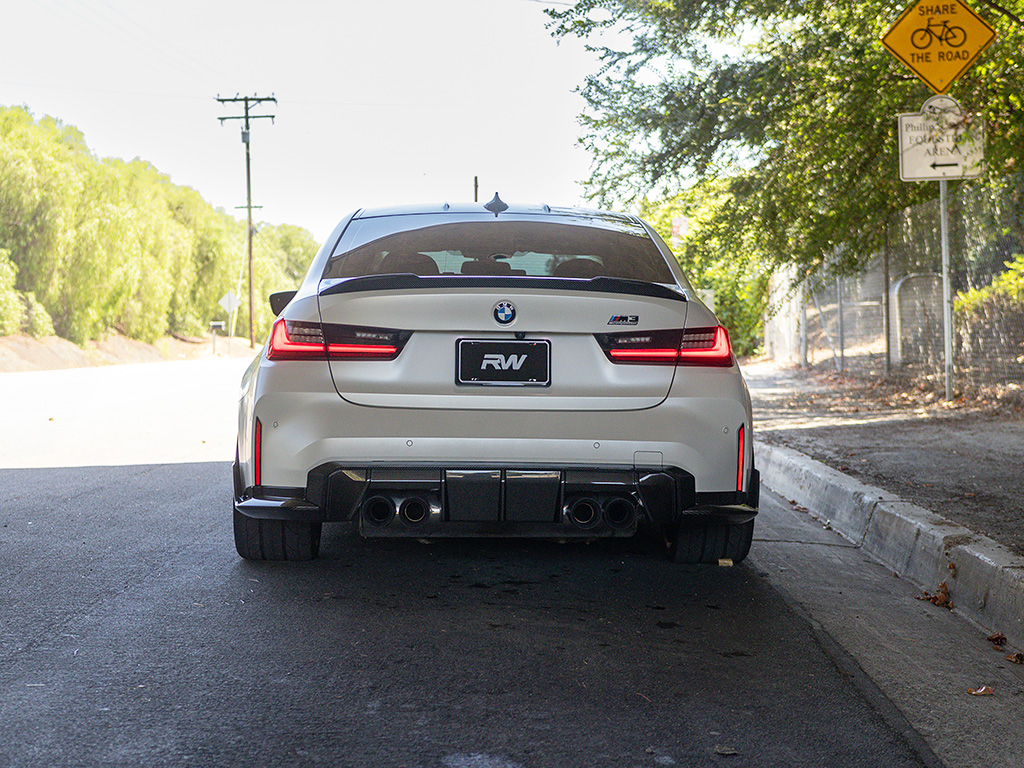 BMW G80 M3 Type 2 Carbon Fiber Diffuser: Moving to the back, this Type 2 carbon fiber diffuser takes the rear of the car to the next level. It's a perfect match for any car enthusiast looking to add some sporty flair.
BMW G80 M3 Carbon Fiber Diffuser Trim: Complete the rear-end transformation with these diffuser trims. This piece is a must have if you plan to buy any of our G8X diffusers. They tie in everything together for a polished look.
While these carbon fiber parts don't directly affect aerodynamics or performance, they sure do elevate the aesthetics of the BMW G80 M3. Our customer was thrilled with the results, and we couldn't be happier to be a part of their journey to making their car stand out on the road.
So, if you're looking to give your ride a stylish upgrade, check out our range of carbon fiber parts. They're not just about looking good, they're about making a statement. Happy driving!
RW Carbon
(714) 328-4406
Monday – Friday: 8am-4pm
Saturday & Sunday: Closed