Hey there, fellow car enthusiasts! We recently had an absolute blast at the Big SoCal Euro 2023 car show held at the Irwindale Speedway. Even though the weather wasn't exactly cooperating, it didn't dampen our spirits. Let's dive into the top builds that made this event unforgettable.
BMW X5M:
A Beast with Carbon Fiber Our shop proudly showcased the BMW X5M, a true beast on wheels. What sets it apart? Well, it's all about that carbon fiber. The sleek and lightweight carbon fiber parts, from the front splitter to the rear diffuser, give it a unique and aggressive look that turns heads everywhere it goes.
Signal Green F80:
A Splash of Color Amidst the gloomy weather, the Signal Green F80 stood out like a beacon of hope. This vibrant hue added a much-needed pop of color to the event, reminding us that even on cloudy days, Euro car enthusiasts bring the sunshine. The immaculate condition of this F80 and its mesmerizing paint job garnered admiration from everyone at the show.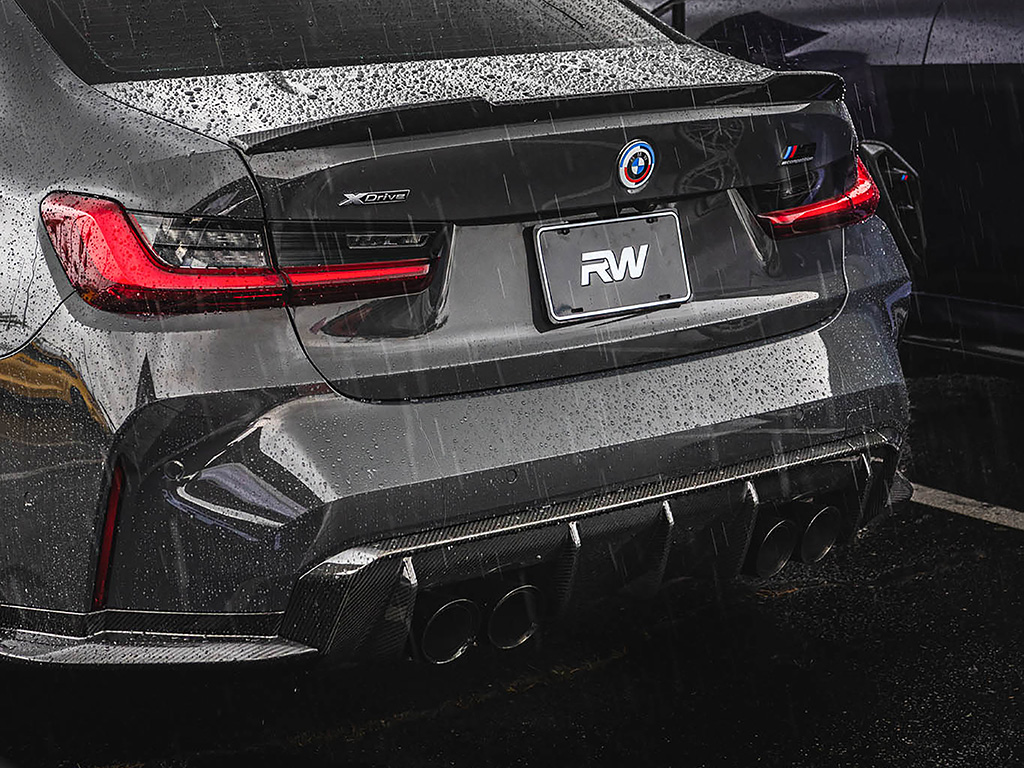 G80 in Grey Black:
A Perfect Blend The G80 in Grey Black was a true embodiment of sophistication and power. This build struck the perfect balance between elegance and style. With its tasteful color choice, carbon fiber upgrades and subtle yet stylish modifications, it showcased the essence of what a Euro car should be: understated luxury with a hint of sportiness.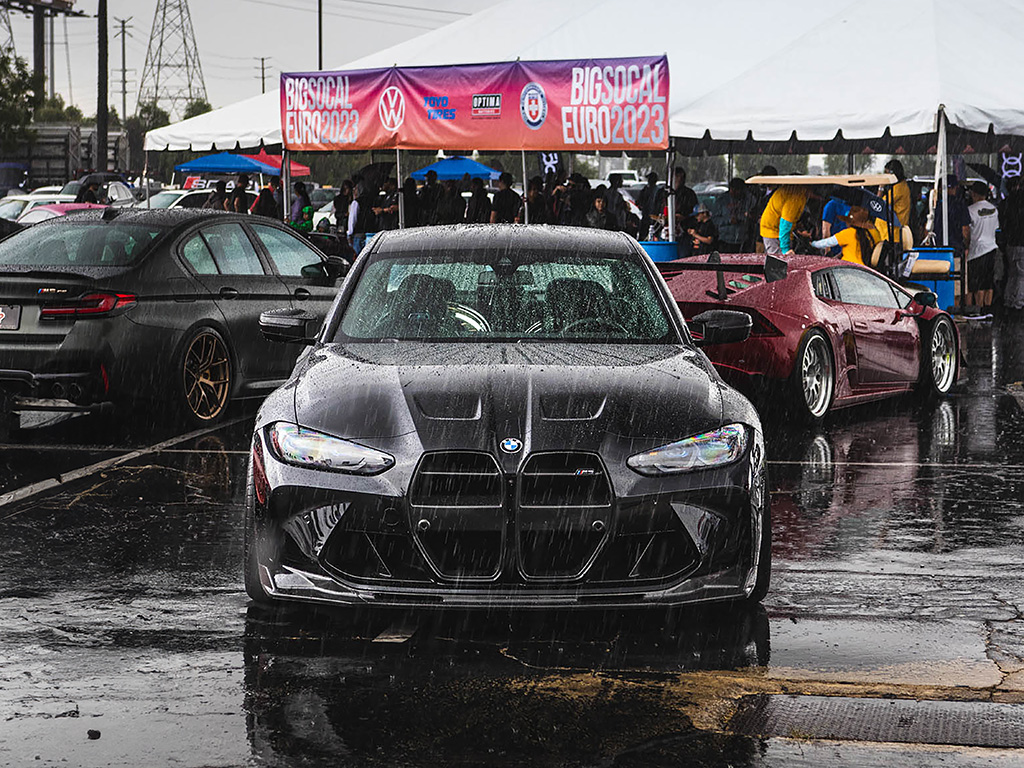 G80 in Black Sapphire Metallic:
One of the highlights of the event was our local customer proudly representing our carbon fiber parts on his black G80. With our carbon fiber enhancements, his car exuded an aura of modernity and aggression. It's always heartwarming to see our customers turn their cars into works of art using our products.
Despite the less-than-ideal weather conditions, the Big SoCal Euro 2023 was a testament to the unwavering passion of Euro car enthusiasts. The camaraderie, the jaw-dropping builds, and the shared love for all things automotive made it a fantastic day for everyone involved.
We can't wait to see what next year's Big SoCal Euro has in store. Until then, keep those engines roaring, and let's continue to celebrate the incredible world of European cars. Rain or shine, the Euro car community knows how to make every moment count!
RW Carbon
(714) 328-4406
Monday – Friday: 8am-4pm
Saturday & Sunday: Closed