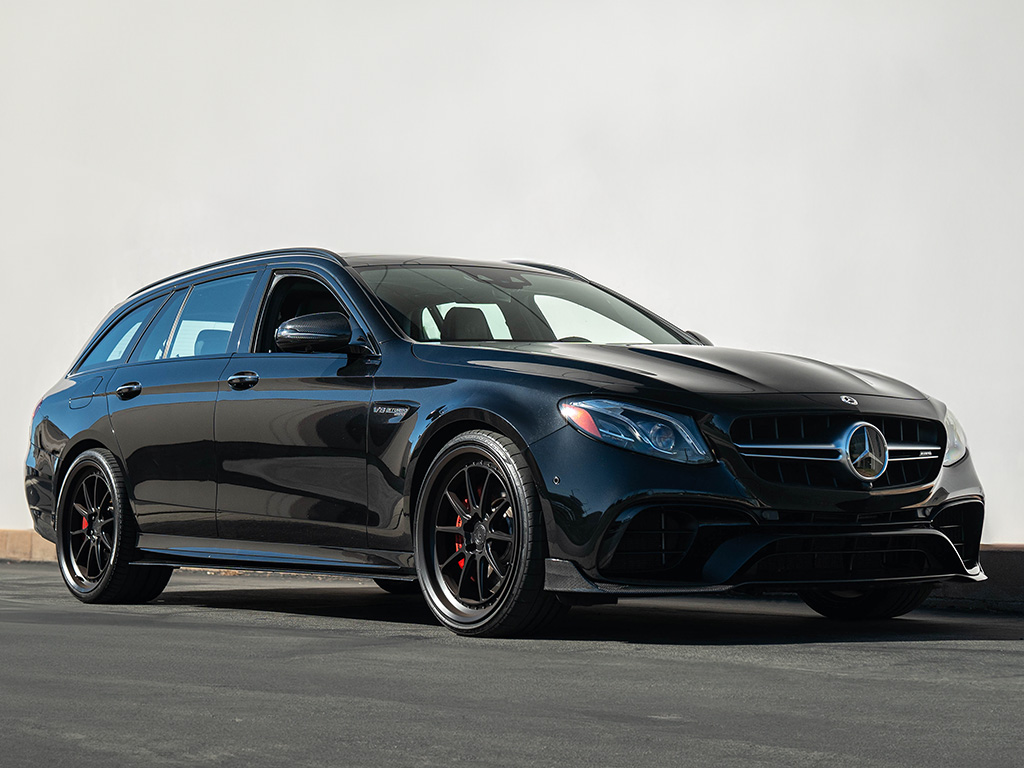 Hello Carbon Fiber Enthusiasts! We're thrilled to share an exciting tale of automotive elegance and customization straight from RW Carbon. Recently, one of our customers, brought in their Mercedes W213 E63S Wagon to enhance the aesthetic appeal of their already stunning ride. A full kit of top-notch carbon fiber components from none other than RW Carbon.
The Lineup: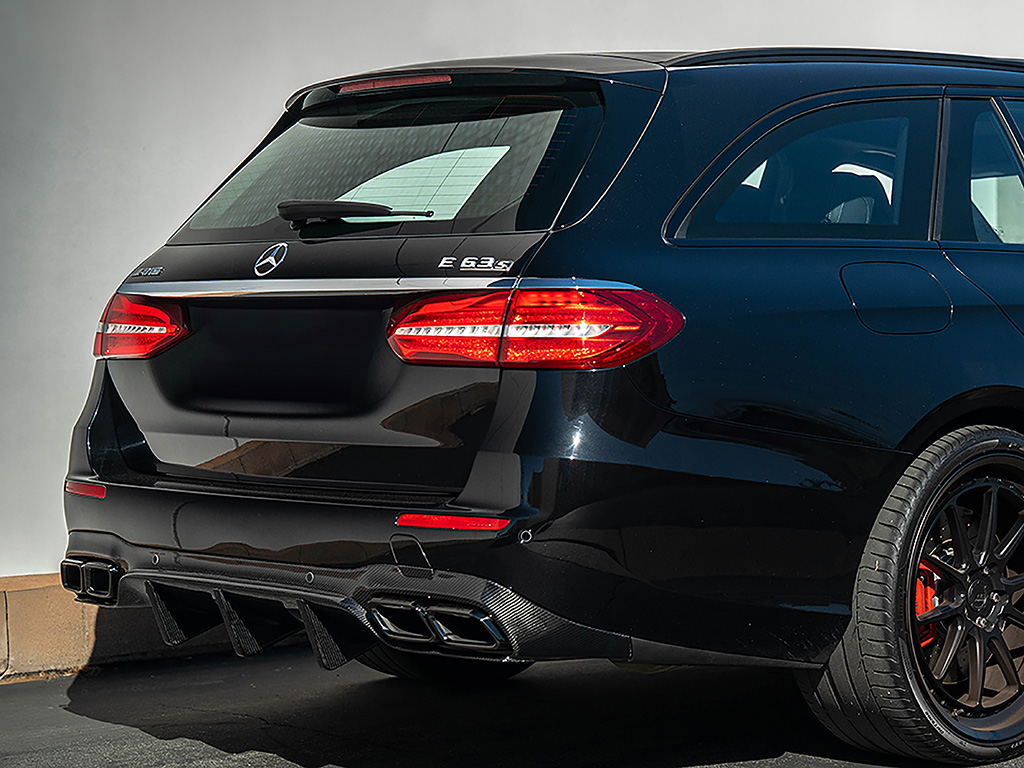 Mercedes W213 E63S Carbon Fiber Rear Diffuser: Let's kick off with the rear, where our Carbon Fiber Rear Diffuser takes center stage. Crafted with precision, this piece not only adds a touch of aggression but also complements the car's contours flawlessly. The 2×2 carbon fiber weave ensures a sleek, sporty finish from top to bottom, giving the rear of the E63S Wagon an unmistakable, head-turning appeal.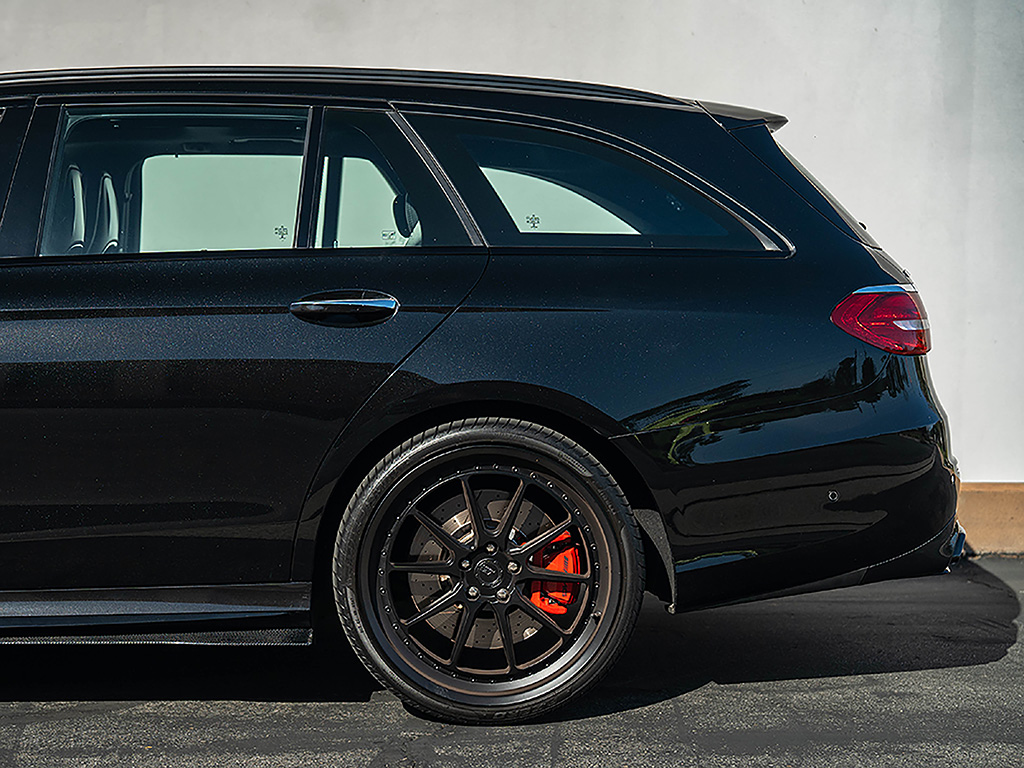 Mercedes W213 DTM Carbon Fiber Side Skirt Extensions: Moving to the sides, the DTM Carbon Fiber Side Skirt Extensions redefine the profile of the Mercedes W213 E63S. These extensions seamlessly integrate with the factory body lines, providing a subtle yet impactful extension. The 2×2 carbon fiber construction ensures a lightweight but durable solution for an added touch of visual finesse.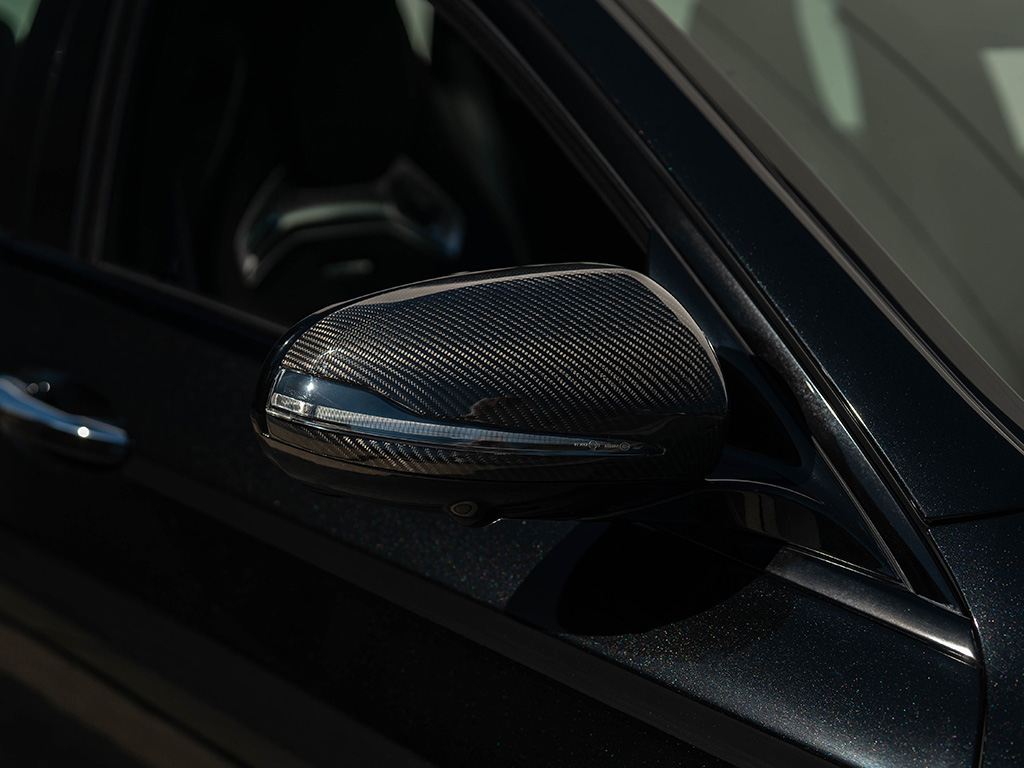 Mercedes Carbon Fiber Mirror Replacements W205 W213 W222: Our Carbon Fiber Mirror Replacements add that extra touch of luxury and individuality to the W213 E63S. A replacement for the stock mirrors, these carbon fiber gems are designed to fit multiple Mercedes models (W205, W213, W222), offering a cohesive and uniform carbon fiber aesthetic that ties the whole look together.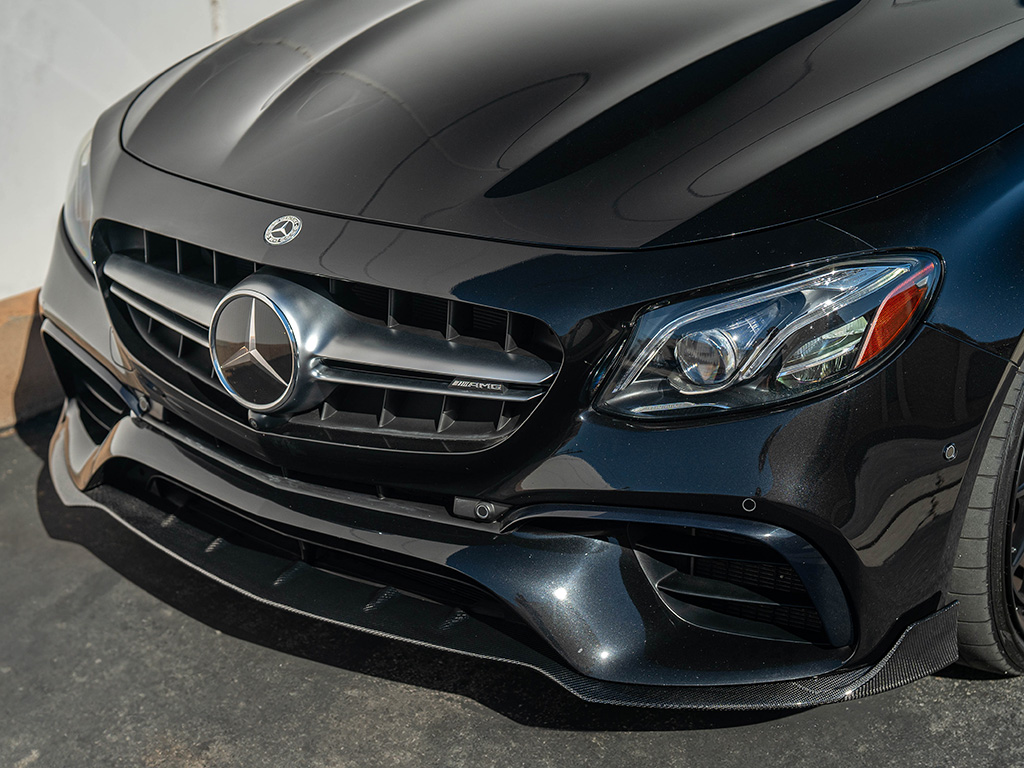 Mercedes W213 E63S BRS Style CF Front Lip: Last but certainly not least, let's talk about the face of the E63S Wagon. The BRS Style CF Front Lip is a showstopper, accentuating the front bumper with an aggressive look. This 100% carbon fiber construction, featuring the coveted 2×2 carbon fiber weave, ensures that the front lip is not just a visual treat but also a testament to the quality craftsmanship RW Carbon stands for.
And there you have it, a rare sighting indeed! The Mercedes W213 E63S Wagon, upgraded with a complete RW Carbon fiber kit, is a testament to the transformative power of quality carbon fiber components. From the rear diffuser to the front lip spoiler, each piece plays a crucial role in elevating the aesthetic appeal of this luxury vehicle. Stay tuned for more tales of automotive beauty brought to life by RW Carbon!
RW Carbon
(714) 328-4406
Monday – Friday: 8am-4pm
Saturday & Sunday: Closed